DASH/USD
DASH continues to bounce around during the Friday session, using the $280 area as support. I think there is even more support below at the $270 region, so therefore it's likely that we will find buyers given enough time. The market then will go looking towards the $300 level. However, the US dollar has been strengthening in the Forex world, so that continues to stymie any type of rally in the short term. Given enough time though, the market should continue to reach towards higher levels.
LTC/USD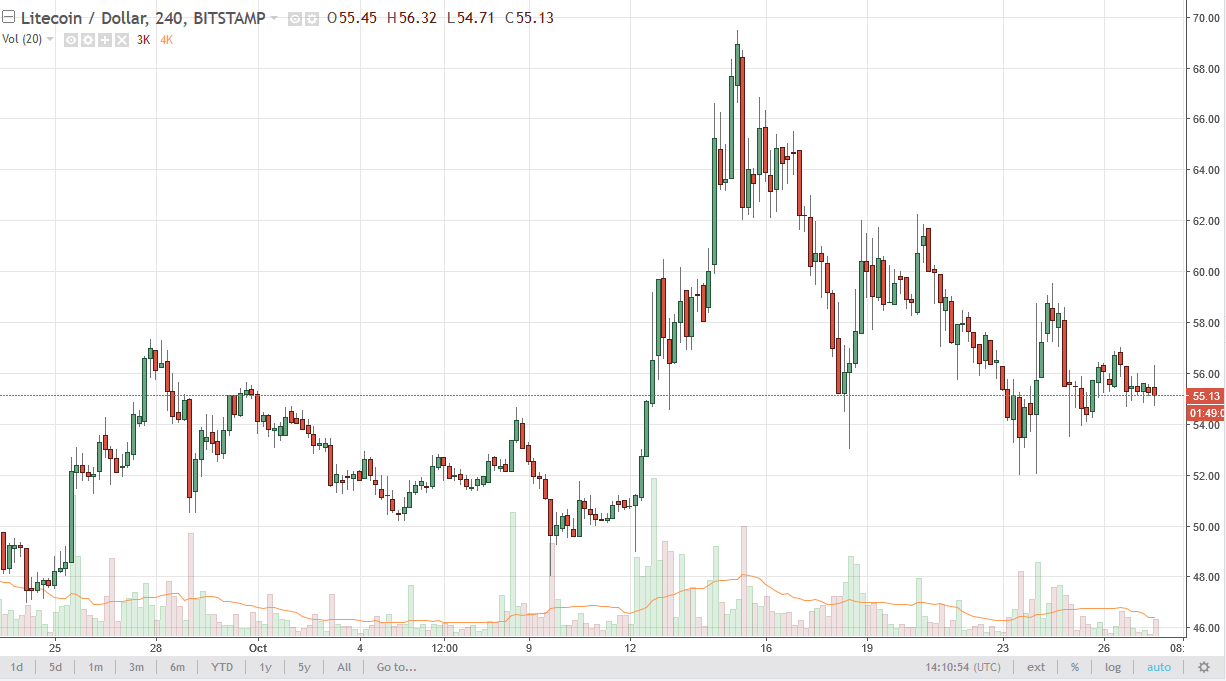 Litecoin tried to rally on Friday but gave back the gains above the $56 level. It's likely that the market continues to find support just below though, and I think that the "floor" in the uptrend is at the $50 level. If we were to break down below the $50 level, the market then would become a bear market. Until then, I think that dips are to be bought, but I am much more interested in buying above the $57.50 level, as it would show an increase an upward momentum. Until then, caution is advised.
Thanks for watching, I'll be back tomorrow.