DASH/USD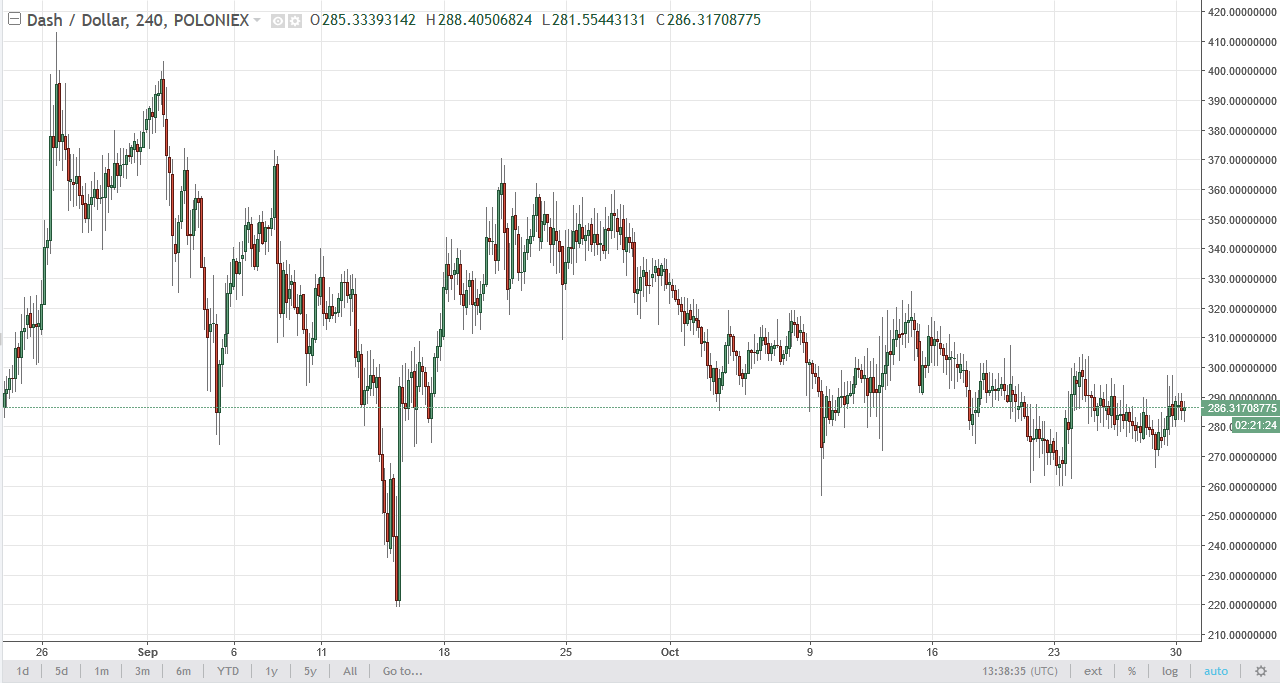 DASH continues to be very choppy, as we find the $300 level to be resistance. On the 4-hour chart, it's clear that the last couple of weeks have seen sellers in that region, but the most recent low was a bit higher than the previous one, gaining about $10. Because of this, I believe that the momentum is shifting to the upside again, and that it's only a matter of time before DASH breaks out. Move above the $305 level would have me going long. In the meantime, expect a lot of back and forth and if you are a longer-term type of investor, it may be an opportunity to start building a position.
LTC/USD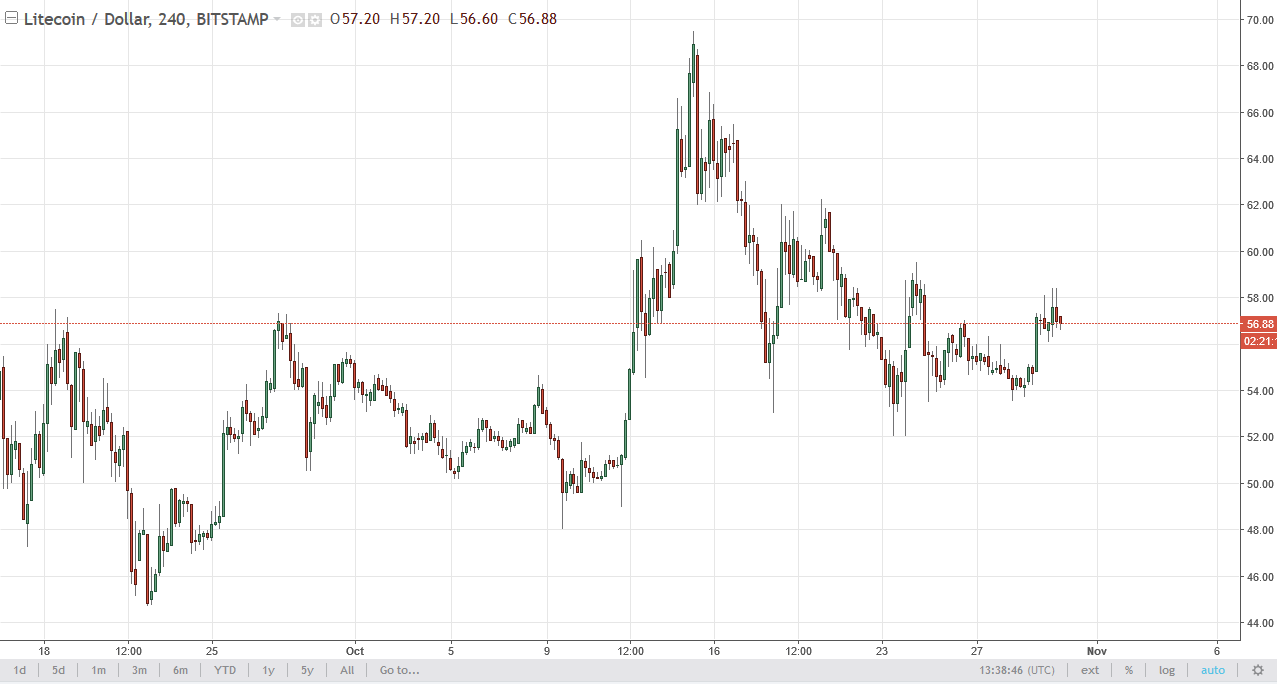 Litecoin continues to struggle near the $58 level. However, I think there is enough support below and a potential uptrend line could come into play relatively soon. I think that eventually we will go looking towards the $60 level, followed by $62, and then $66. If we were to break down below the $52 level, there is a massive amount of order flow near the $50 handle, putting a bit of a "floor" in the market.
Thanks for watching, I'll be back tomorrow.