Hello and welcome to News BTC's Market Outlook October 4.
DASH/USD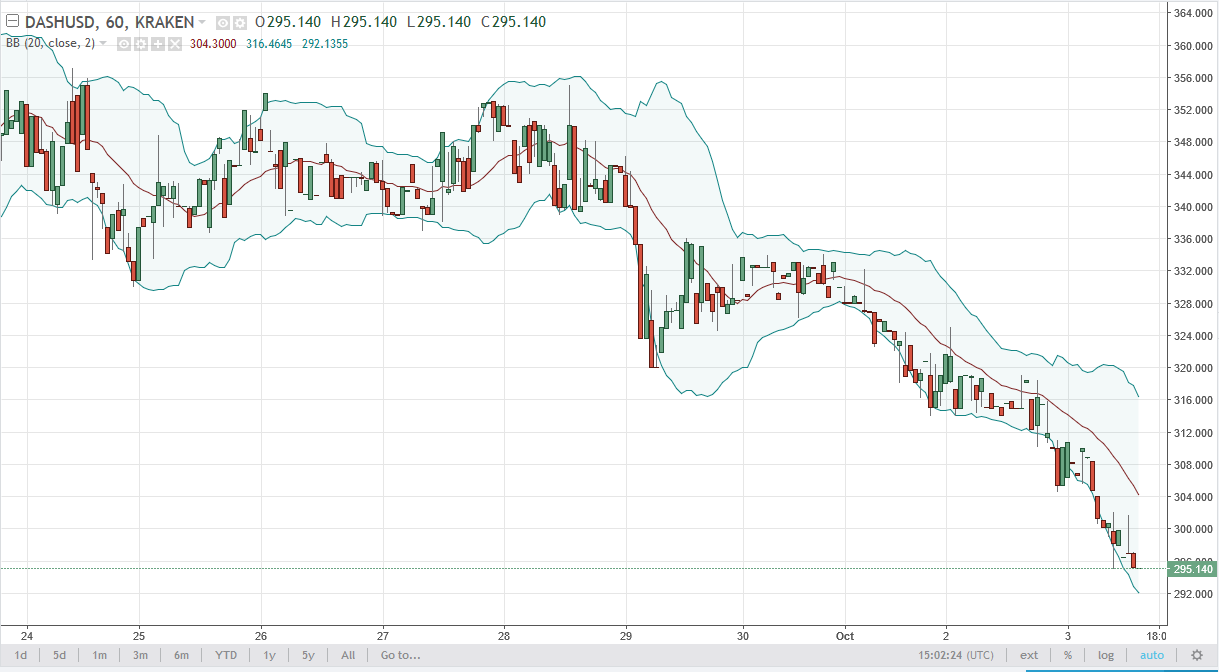 DASH fell during the day on Tuesday, reaching towards the $295 level. There is enough support below to turn the market around eventually though, especially if the US dollar falls in value in the Forex markets. Initially, I suspect that the market will try to retake the $300 level, and then eventually towards the $320 level. Once we get above there, the market should send this pair much higher.
LTC/USD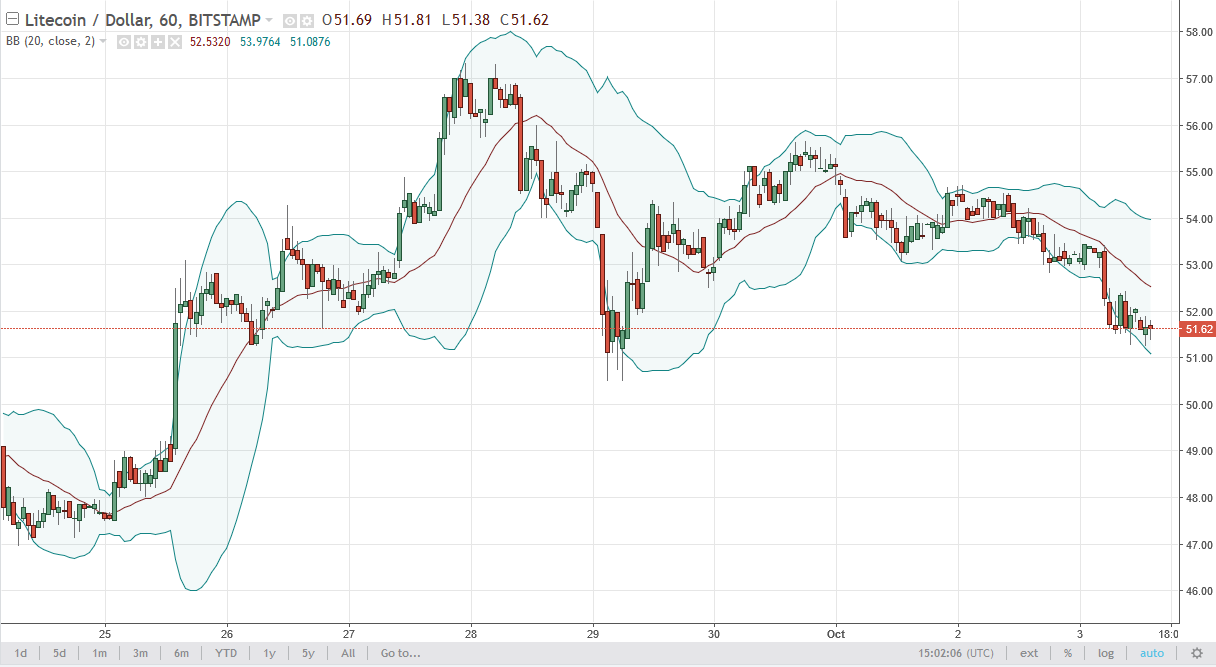 Litecoin has fallen slightly during the day on Tuesday, but I think there is enough support around the $52 level to keep this market afloat. I think we will eventually go towards the $56 level above, which has been resistance. Longer-term, I believe that Litecoin continues to go much higher. Ultimately, I think that the market offers a "buy on the dips" attitude with the $50 level below being a hard floor.
Thanks for watching, I'll be back tomorrow.