Hello and welcome to News BTC's Market Outlook October 6.
DASH/USD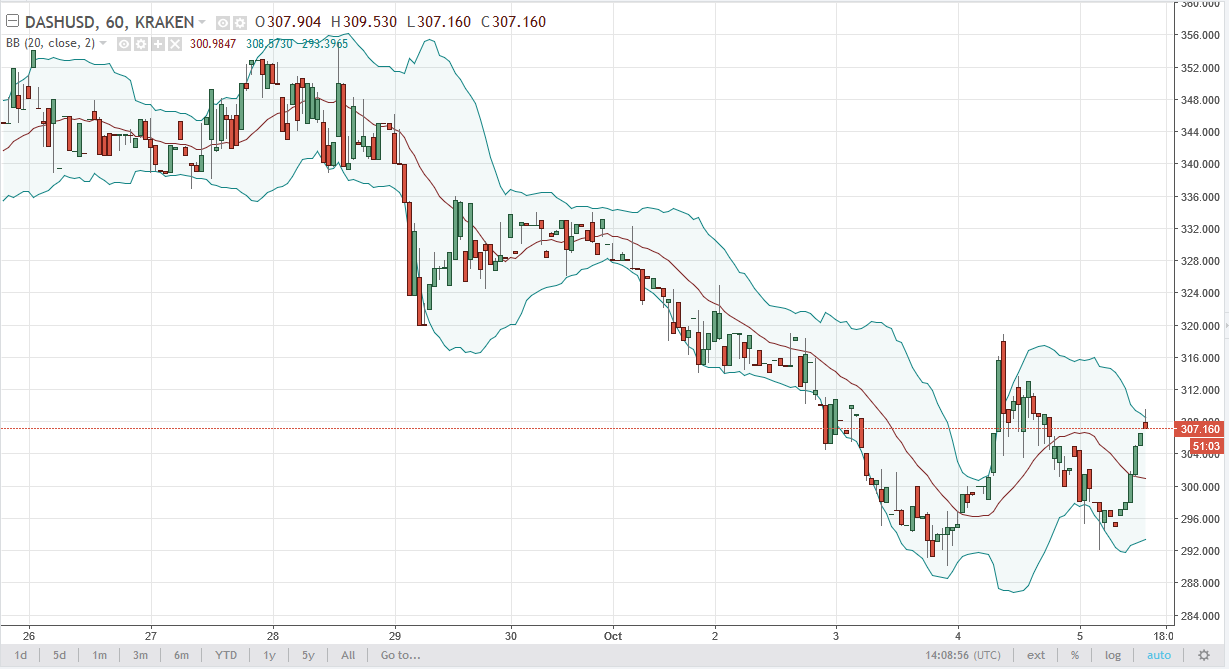 DASH continues to see bullish pressure on dips, as the $296 level has offered enough support to turn things around. Ultimately, I believe that the market should break towards the $320 level above, where I see the next significant amount of resistance. I think that pullbacks are value plays, and I also believe that markets will continue to look at them as such. After all, crypto currencies overall have seen quite a bit of buying during the day.
LTC/USD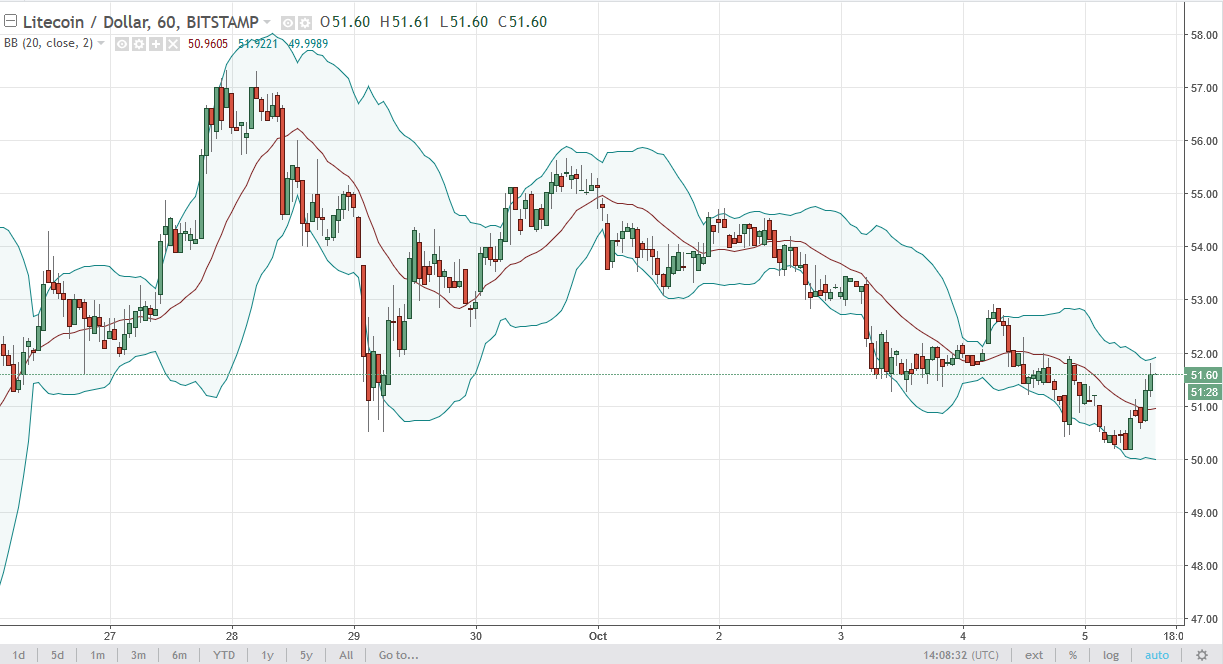 Litecoin also fell, but found enough support at the psychologically important $50 level to turn around and reach towards the $52 handle. A break above there is a very bullish sign, sending this market looking towards the $53 level, and then possibly even higher than that. I like this market, and I like the $50 level as a bit of a "floor."
Thanks for watching, I'll see you Monday.