Hello and welcome to News BTC's Market Outlook November.
ETH/USD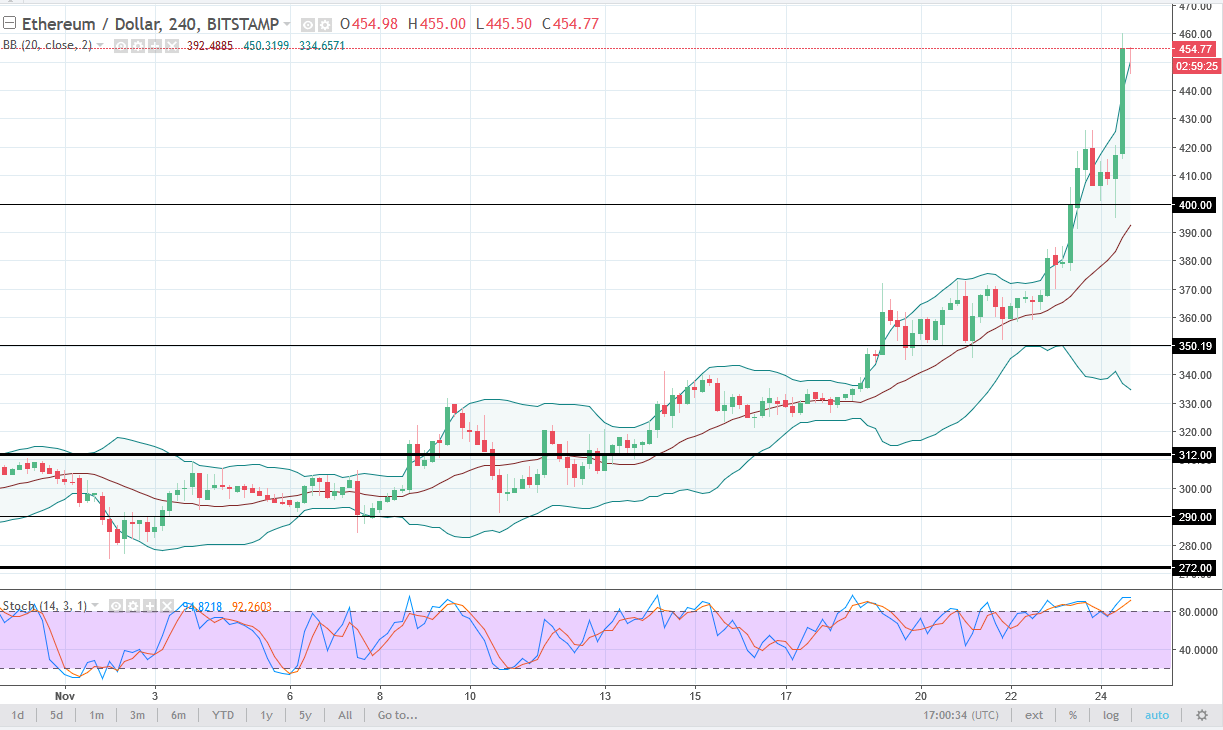 Ethereum initially fell towards the $400 level on Friday, but found enough bullish pressure to explode to the upside. We have now cleared the $450 level, and it looks as if this continues to be a "buy on the dips" market. The move has been very sudden, so expect some type a pullback so that traders can pick up value.
ETH/BTC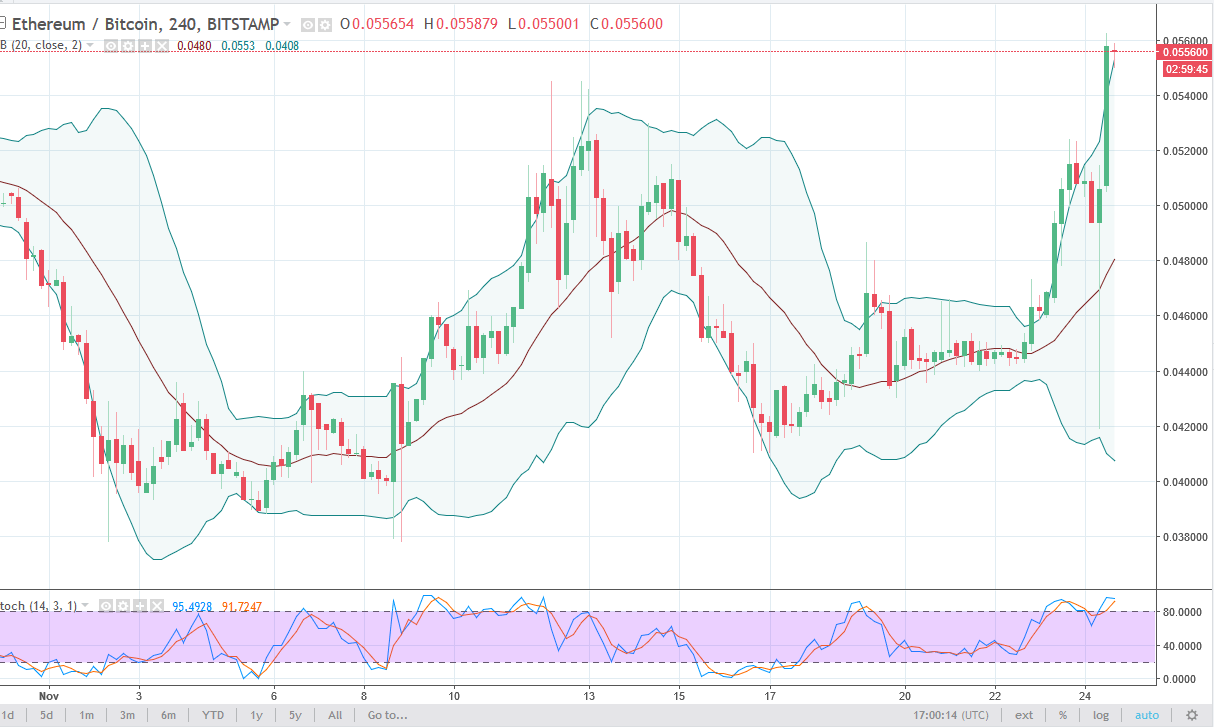 With Ethereum spiking the way it has on Friday, it also has broken out to the upside against Bitcoin. By breaking above the 0.055 level, it looks as if we could continue to go a bit higher. Nonetheless, we are in a bit of a downtrend on the longer-term charts, so be cautious if you are going to go long. Alternately, a break below the 0.05 level would be a strong cell signal.
Thanks for watching, I'll be back tomorrow.