ETH/USD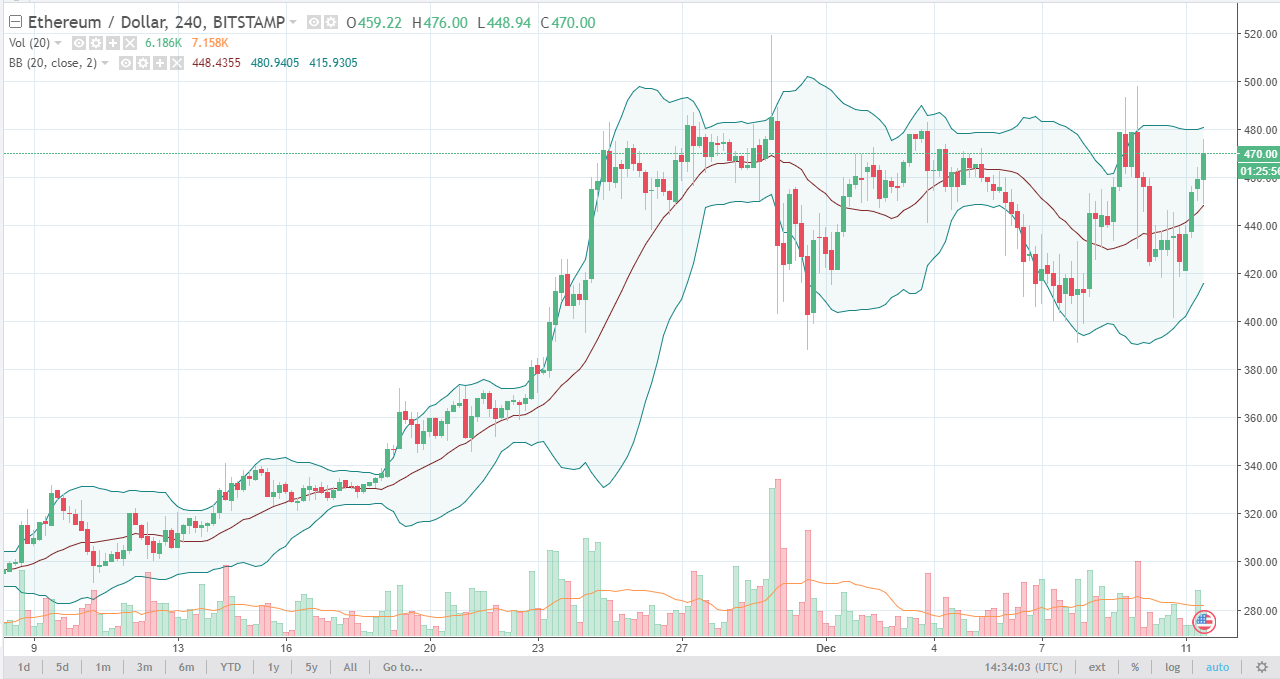 Ethereum has been choppy over the last several days, as the weekend was noisy. Most of the interest around the world seems to be focused on Bitcoin and the reaction of the Chicago's future markets, so Ethereum has creeped to the back burner. However, it looks as if we are making a serious run towards the $500 level, so on a break above there I believe that the market has much higher to go, probably targeting $580.
ETH/BTC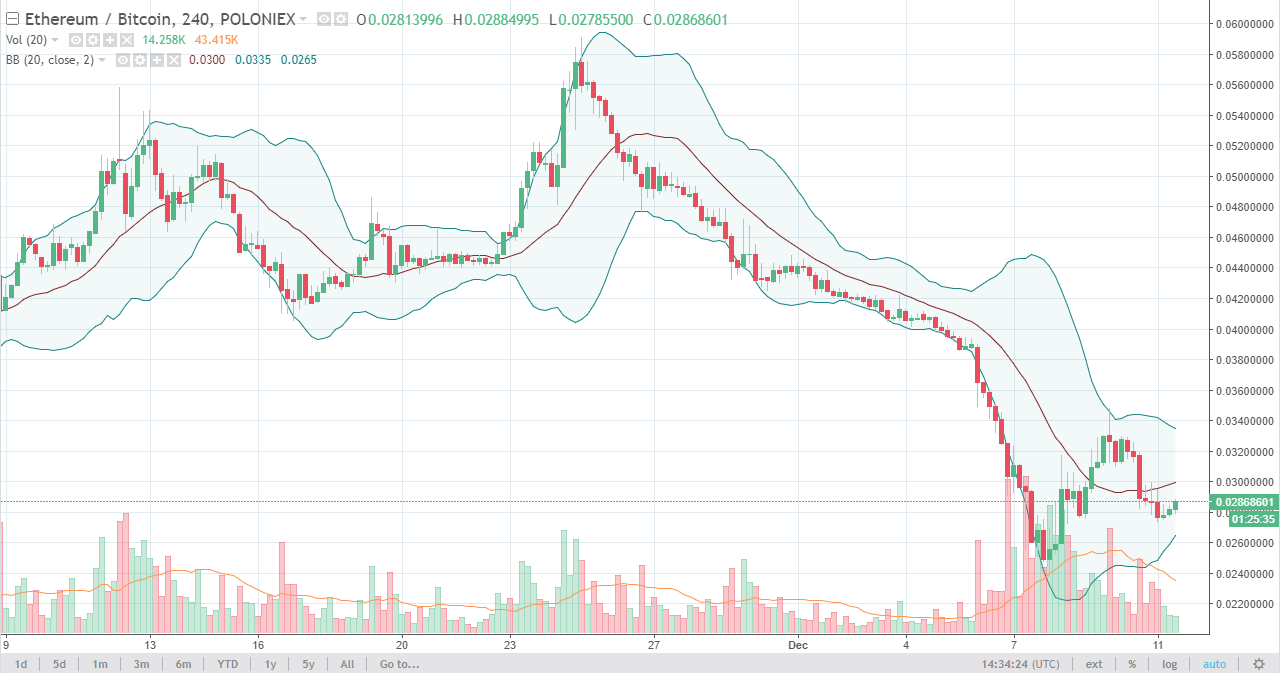 Ethereum was noisy over the weekend against Bitcoin as well, but seems to be trying to turn to the upside as I record. However, I look at the 0.035 level as significant resistance, and therefore I'm looking for signs of exhaustion to start selling again, as Bitcoin has certainly captured the imagination of the general public. I am not interest in buying this market yet, I would need to see a significant base built.
Thanks for watching, I'll be back tomorrow.