Despite the ongoing retracement in the prices of Bitcoin, Ethereum, and other top cryptocurrencies, investors remain highly optimistic about this market. ETH, especially, has benefited from traders, with data from leading crypto exchange Bitfinex indicating that there are more long positions open for Ethereum than ever before.
"What. Is. Happening. 2.2% of all ETH in existence is now margin long on Bitfinex, an increase of 160% since ~February," one trader explained in reference to the chart below."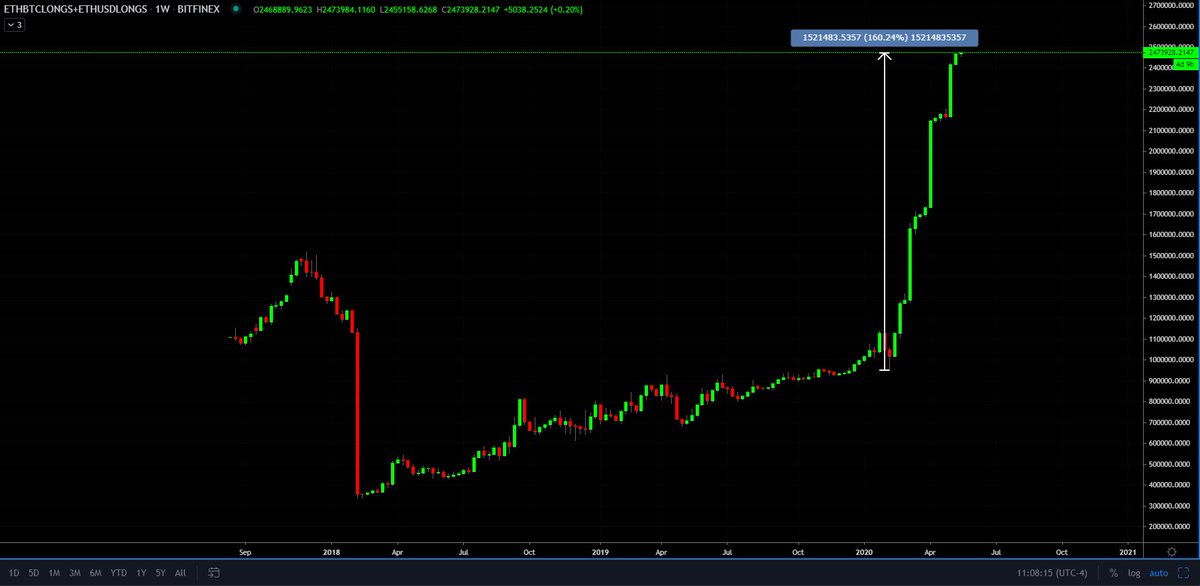 Yet there are signs that this investment activity could end poorly for long position holders.
#1: Exchanges Are Holdinging More Ethereum Than Ever Before
The Ethereum holdings of crypto exchanges are "basically at all-time highs," recently reaching approximately 18 million coins, according to a prominent crypto analyst.
According to him, this is potentially a bearish sign for ETH, likely referencing how it indicates that investors are looking to sell the cryptocurrency for other tokens or fiat.
"ETH balances are basically at all-time highs, and are up 132k ETH (~26M) since Black Thursday… My interpretation here is that it's bullish for btc/bearish eth," he wrote in a Twitter thread on the subject of cryptocurrencies that exchange wallets hold.
#2: Technical Outlook for Ethereum Is Weak
As noted by NewsBTC earlier today, Ethereum's monthly chart just printed a textbook "Doji" candle, which signals that "indecision is present in the market" because "buyers and sellers are demonstrating a similar amount of strength."
Doji candles can signal a pause and potential subsequent reversal in a market trend. With ETH rallying over the past two months, the Doji could be seen as a sign of bearish indecision in an uptrend.
That's far from it.
According to a prominent crypto trader, recently, ETH fell below a crucial level of support that has held four separate times over the past month, increasing the chances that a "larger correction" is coming.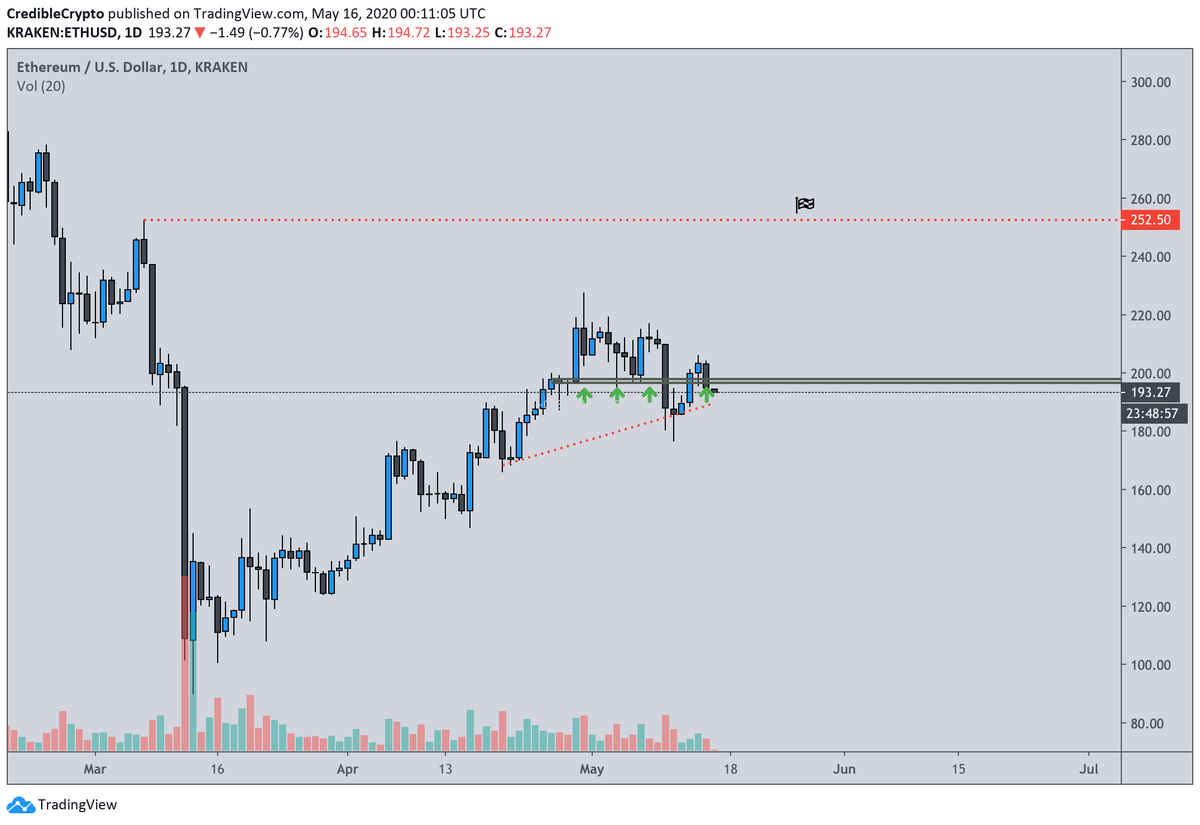 #3: Altcoins Are Bearish
To put a cherry on top of the crypto cake, analysts are growing increasingly bearish on altcoins as an asset class.
Brave New Coin's Josh Olsewicz observed just last week that the chart of Bitcoin dominance — the percentage of the crypto market made up of BTC as opposed to altcoins — printed a textbook golden cross.
Investopedia notes that a golden cross takes place when a "relatively short-term moving average crosses above a long-term moving average," and is often followed by a "bullish breakout."
Featured Image from Shutterstock