Hello and welcome to News BTC's Market Outlook Aug 17.
ETH/USD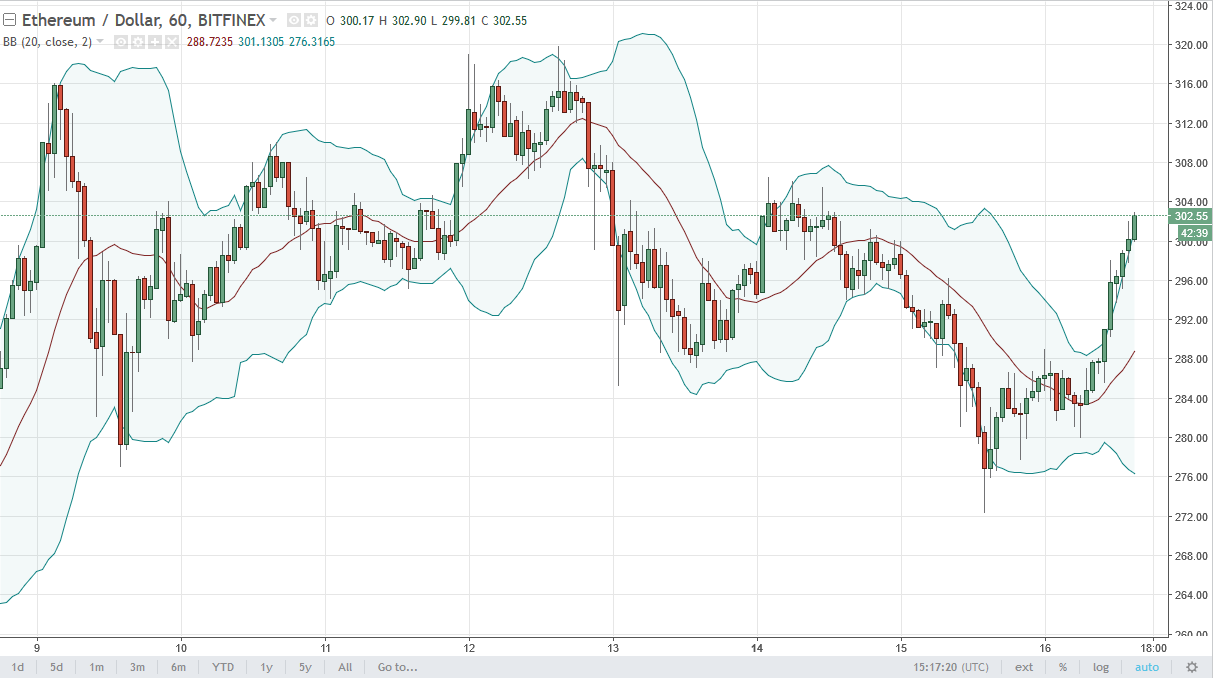 Ethereum exploded to the upside during the session on Wednesday, breaking above the $300 level. By doing so, we have cleared a bit of a psychological hurdle and it now looks as if pullbacks could offer nice buying opportunities. A break above the $305 level would be extraordinarily bullish, and should send this market even higher.
ETH/BTC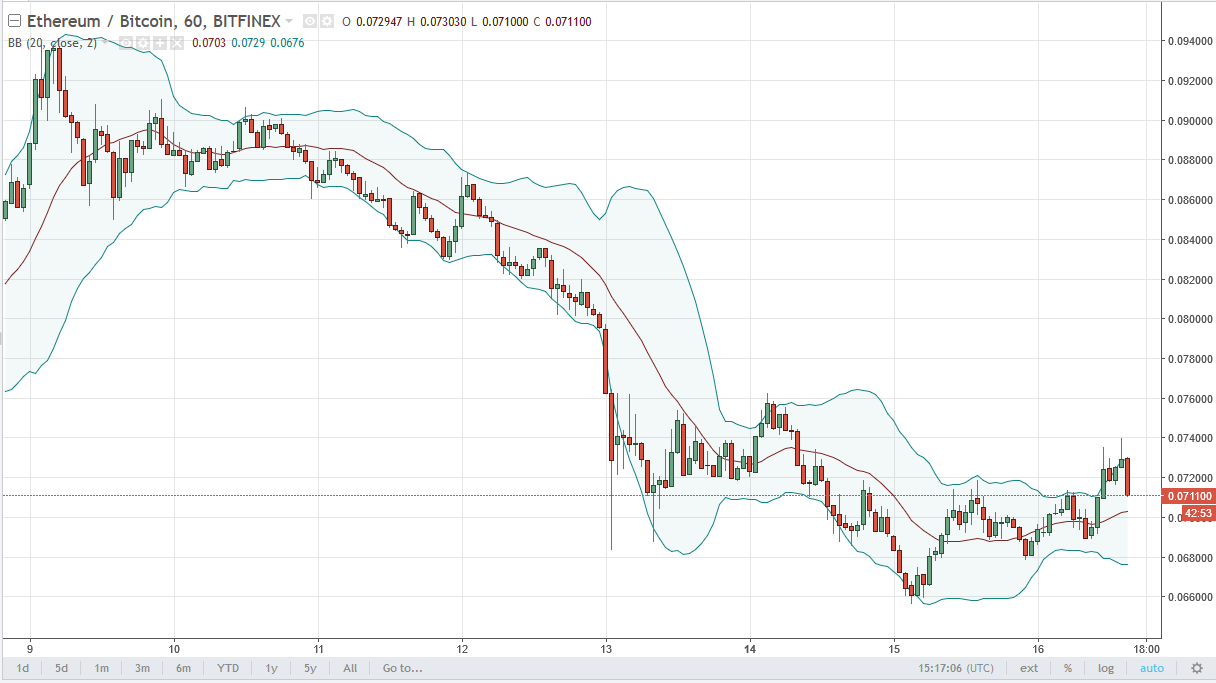 Ethereum didn't fare so well against Bitcoin though, as the 0.74 level offered a significant amount of bearish pressure. It now looks as if the market is probably going to continue to grind sideways overall with a slightly upward bias. Ultimately, I prefer to buy Ethereum against the US dollar over the ETH/BTC pair.
Thank you for watching, I'll see you again tomorrow.