Hello and welcome to News BTC's Market Outlook July 11.
ETH/USD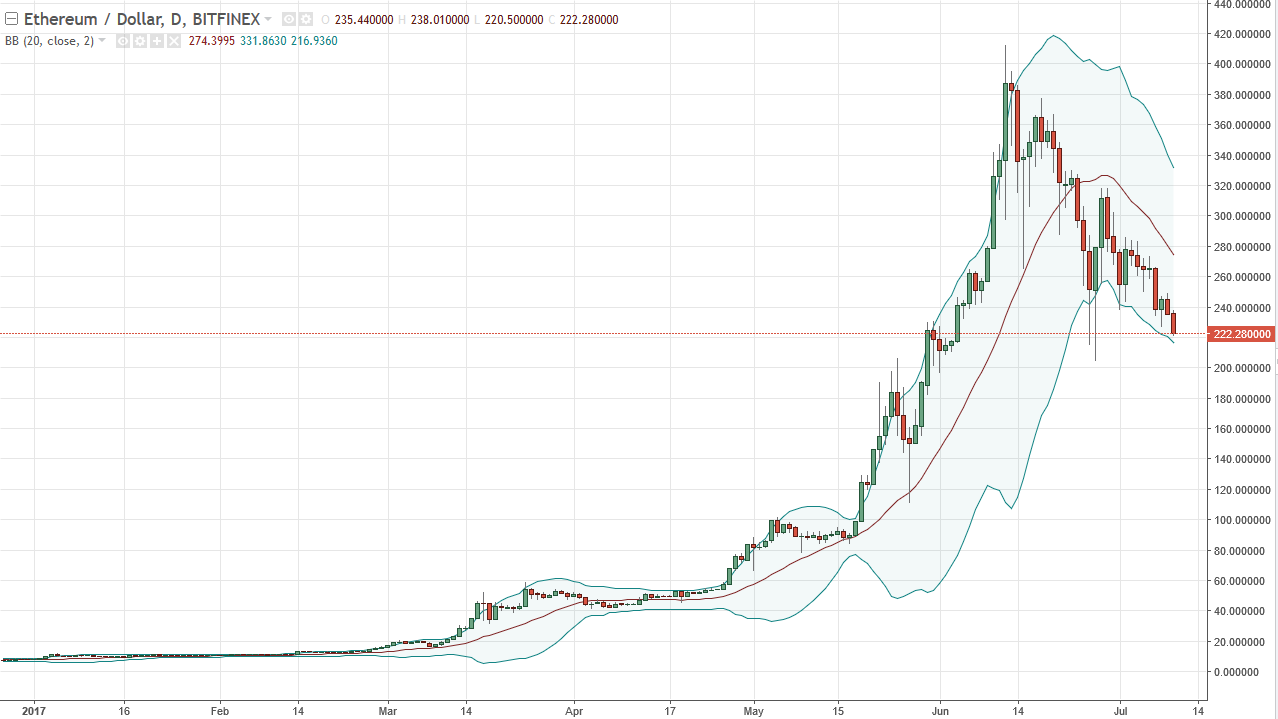 Ethereum rolled over during the Monday session, reaching towards the $222 level. It now looks as if we may go looking for $200 underneath, which should be much more supportive due to the large, round, psychologically significant nature of that level. In the meantime, it's probably best to step away.
ETH/BTC
Ethereum is testing the 0.09 level against Bitcoin, which should be supportive. However, we have not seen a bounce yet so it's likely that the market may need to take the next day or so to stabilize. If we do breakdown below the 0.09 level, I think the market will then go looking for support near the 0.08 level after that. I'm not willing to sell, I just don't think that it's time to buy.
Thanks for watching, see you again tomorrow.