Hello and welcome to News BTC's Market Outlook July 18.
ETH/USD
Ethereum rallied on Monday, but struggled at the $180 level. I think there is a lot of noise between the $180 level and the $200 level, so I am going to wait until we break above $200 before I start to put any money to work. As for selling, it looks as if the $150 level is starting to form significant support. Because of this, I am waiting to see if we get a short-term buying opportunity.
ETH/BTC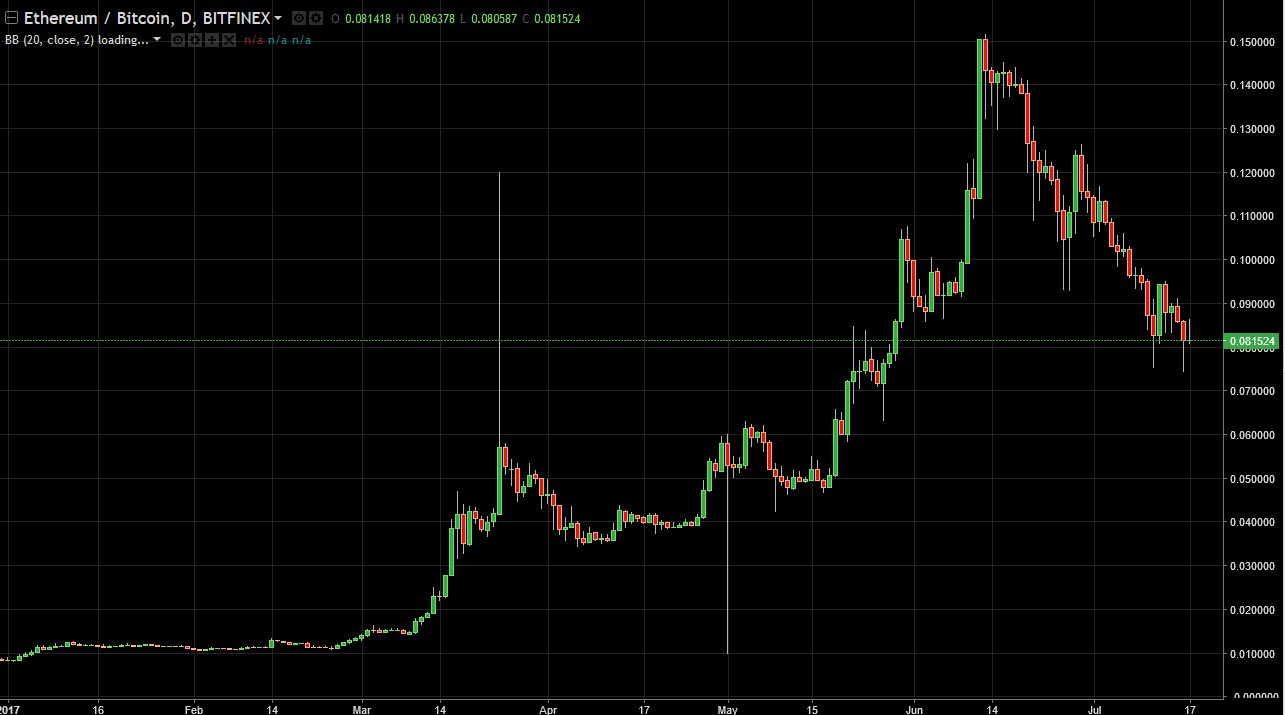 Ethereum did almost nothing against Bitcoin during the Monday session as we continue to hover above the 0.08 level. A break above the 0.09 level would be confirmation that we are starting to bounce, but until then I am on the sidelines.
Thanks for watching, we'll see you again tomorrow.