Hello and welcome to News BTC's Market Outlook July 20.
ETH/USD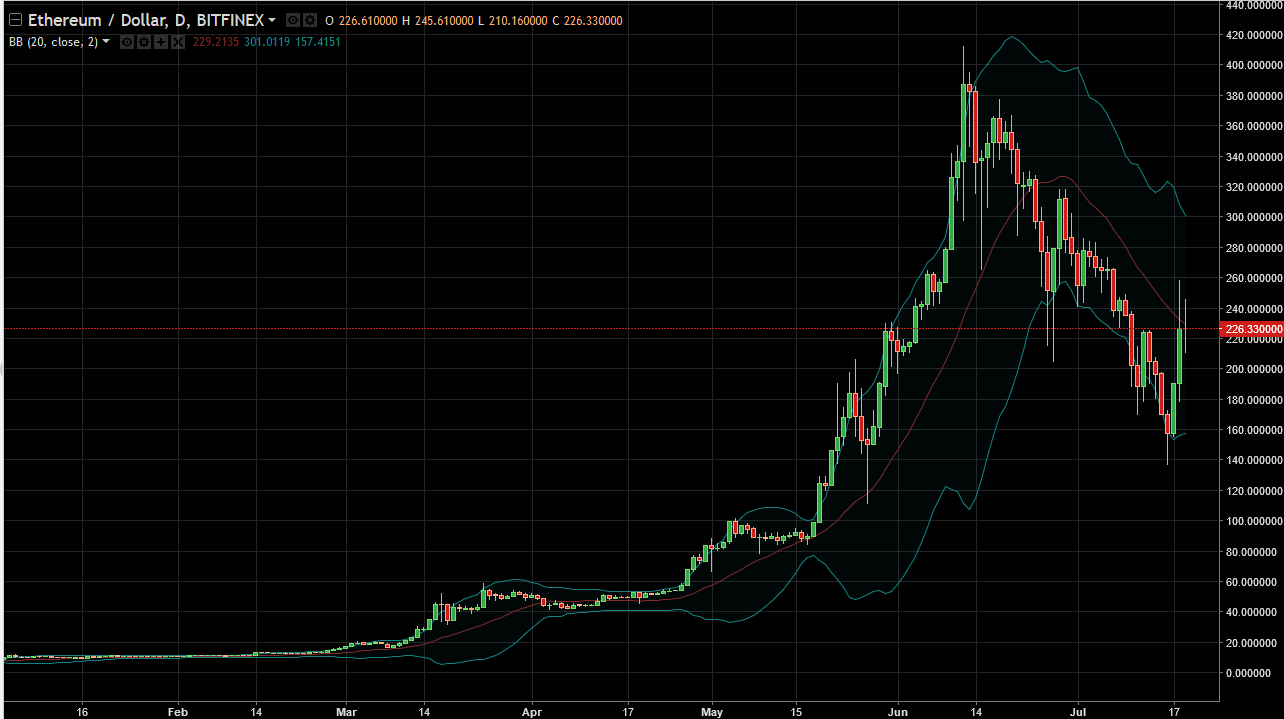 Ethereum chopped during most of the session on Monday, as we continue to try to build up the momentum to the upside. However, this looks like a market that's running out of steam, so I would expect a bit of sideways action, perhaps with a slightly downward bias. Expect the $200 level to offer support though, and it could represent a buying opportunity. Alternately, if we break above $260, that should continue the upward momentum.
ETH/BTC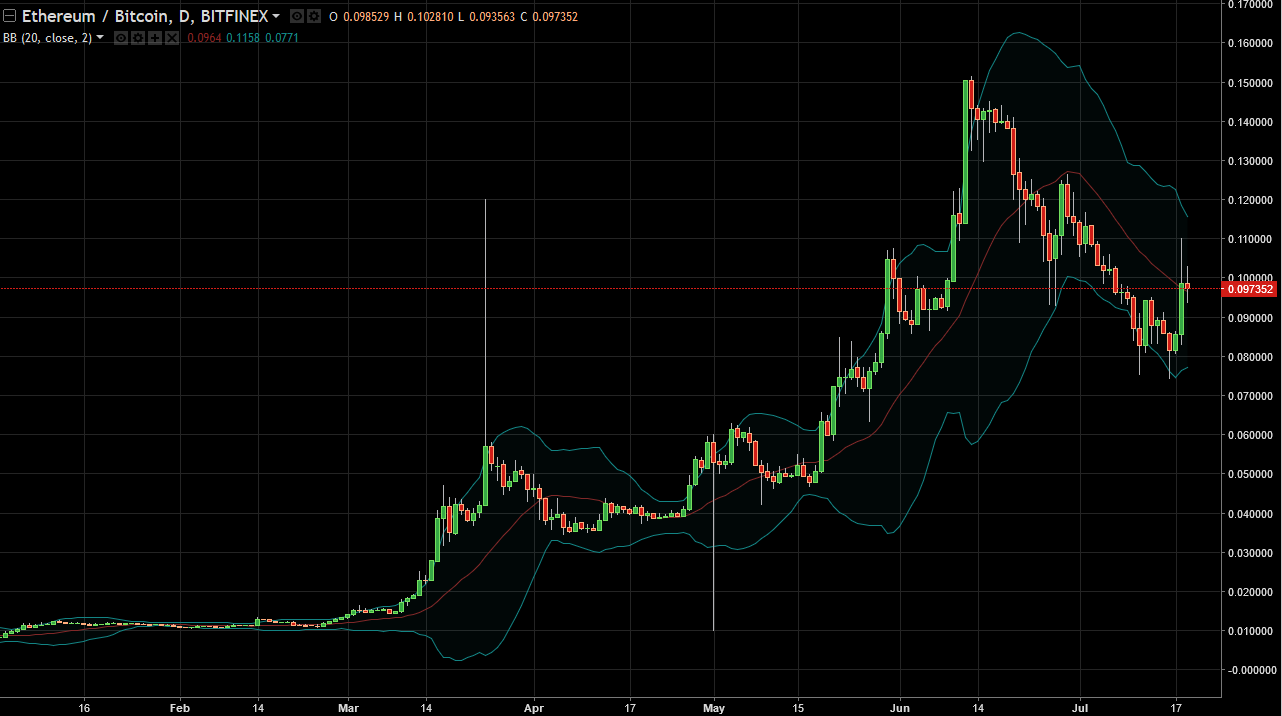 Ethereum markets went sideways against Bitcoin as well, as we hover just below the 0.10 level. If we can break above there again, I think the market will continue to go up in value. The 0.08 level continues to be very supportive below.
Thanks for watching we'll see you again tomorrow.