Hello and welcome to News BTC's Market Outlook July 25.
ETH/USD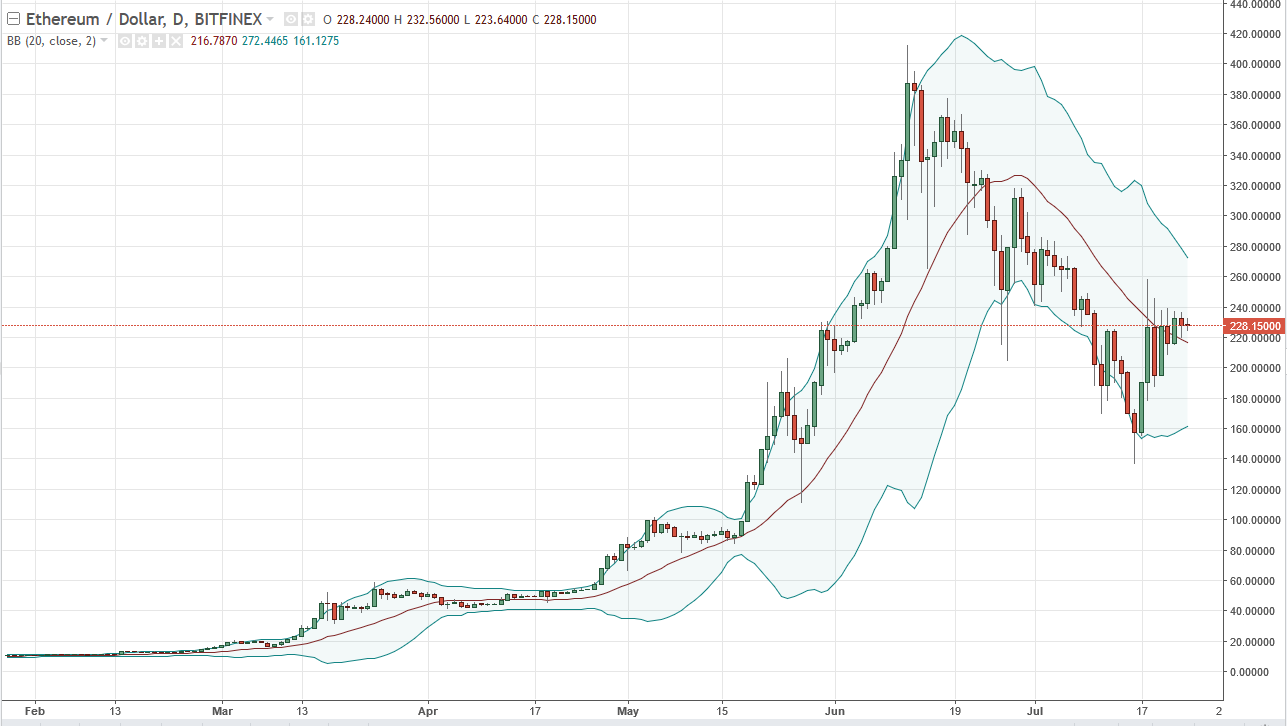 Ethereum has done very little during the session on Monday, so looks like for consolidation is probably to be had. The $240 level above continues to offer resistance, so if we can break above there, the market is likely to continue grinding higher. The lows are getting higher, so it looks likely that the bullish pressure will eventually overcome the selling pressure, the patience will be needed.
ETH/BTC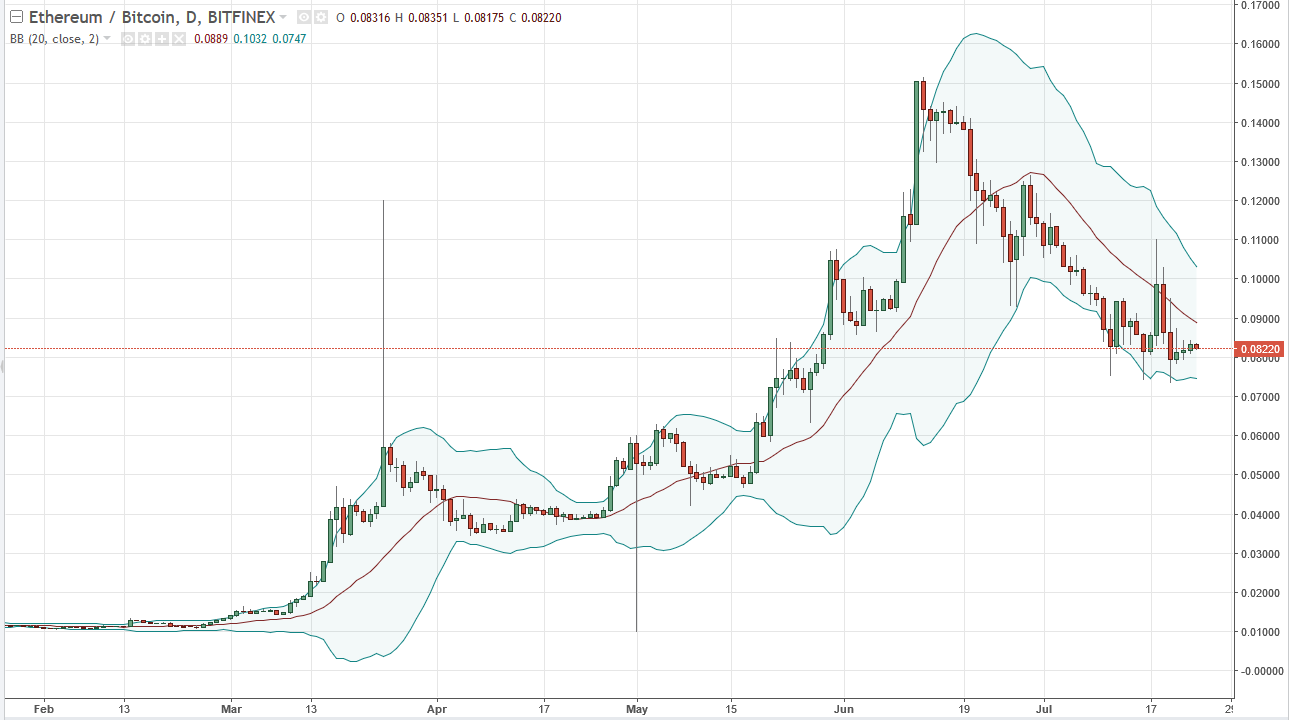 Ethereum's very quiet against Bitcoin during the session as well, it simply is a matter of consolidation. The longer that we can sit sideways, the more likely the buyers are going to return and continue the uptrend, but at this point there's no need to put money to work in a market that is doing nothing.
Thanks for watching, we'll see you again tomorrow.