Hello and welcome to News BTC's Market Outlook July 4.
ETH/USD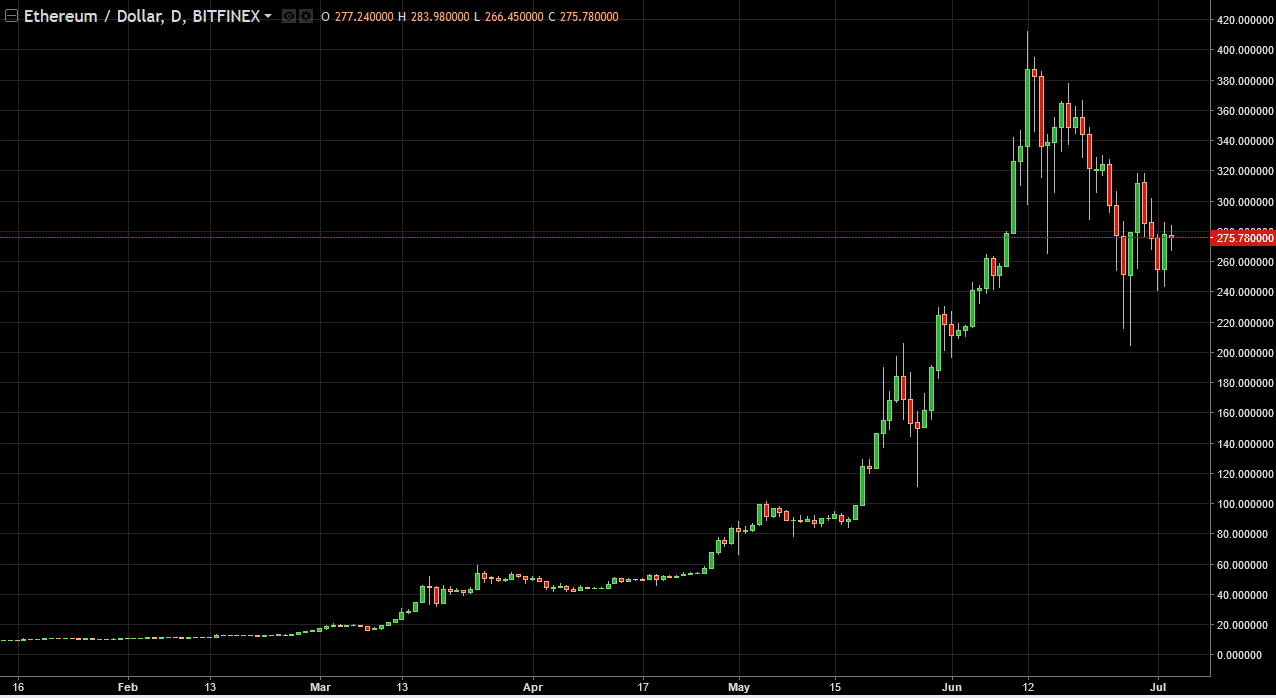 Ethereum went back and forth during the day on Monday, testing the $275 level. There is a significant amount of support just below though, so I think that we will eventually see buyers jump into this market, pushing Ethereum towards the $300 level, and then the $320 level after that. A break above that level would be extraordinarily bullish.
ETH/BTC
Ethereum fell on Monday, reaching towards the 0.108 level. There is quite a bit of support underneath, extending down to the 0.10 level. I'm looking for some type of bounce or supportive candle that I can buy to build a larger position to hold on to gains as we continue to grind higher.
Thanks for watching, see you again tomorrow.