Hello and welcome to News BTC's Market Outlook June 13.
ETH/USD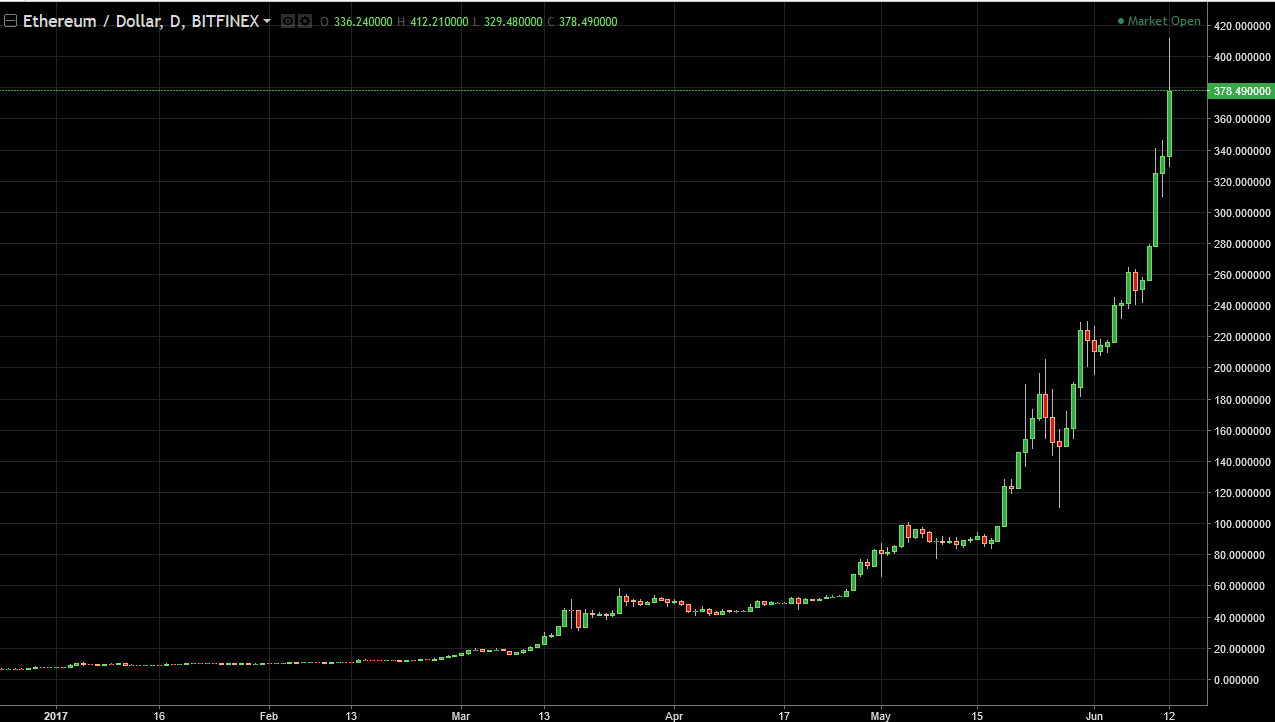 Ethereum rallied against the US dollar, breaking above the $400 level at one point during the session. However, when you look at this chart it is overbought by almost any metric you can imagine, and much like the Bitcoin market, seems to be in an impulsive and irrational move higher. Because of this, caution would be needed to go forward, and quite frankly I would avoid this market like the plague right now as these irrational moves almost always end up in tears. You can't short yet, but you certainly shouldn't be buying in this environment.
ETH/BTC
Ethereum rallied against Bitcoin, and broke above the 0.14 handle. This move is probably a bit more sustainable, because quite frankly the Bitcoin market is a bit of a bubble. Pullbacks could offer buying opportunities, but I would like to see the 0.11 level offer support so that we can continue the upside.
Thanks for watching, see you again tomorrow.