ETH/USD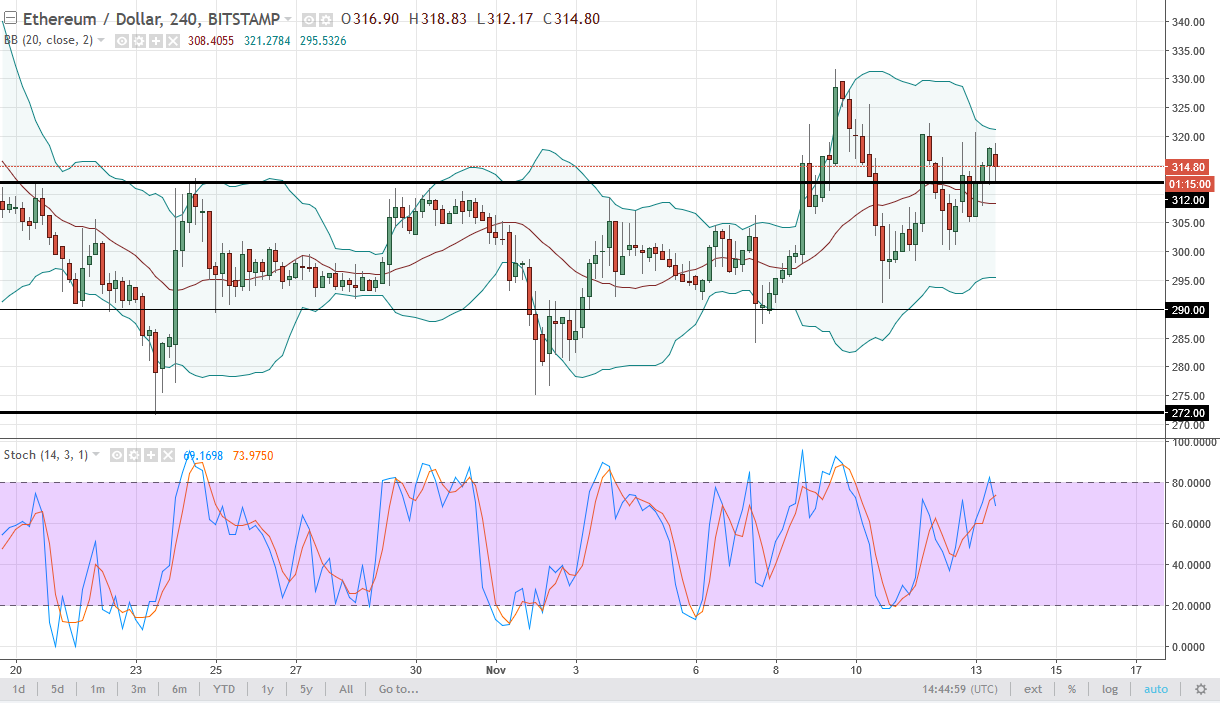 Ethereum has been rather choppy during the session on Monday, but it does look as if we are trying to go higher. I believe that the $312 level underneath should offer a bit of support, but we need to break above the $320 level to extend the rally. Right now, the stochastics look a little bit overbought, but longer-term I still believe that the buyers come back into the marketplace, as we are starting to see significant support.
ETH/BTC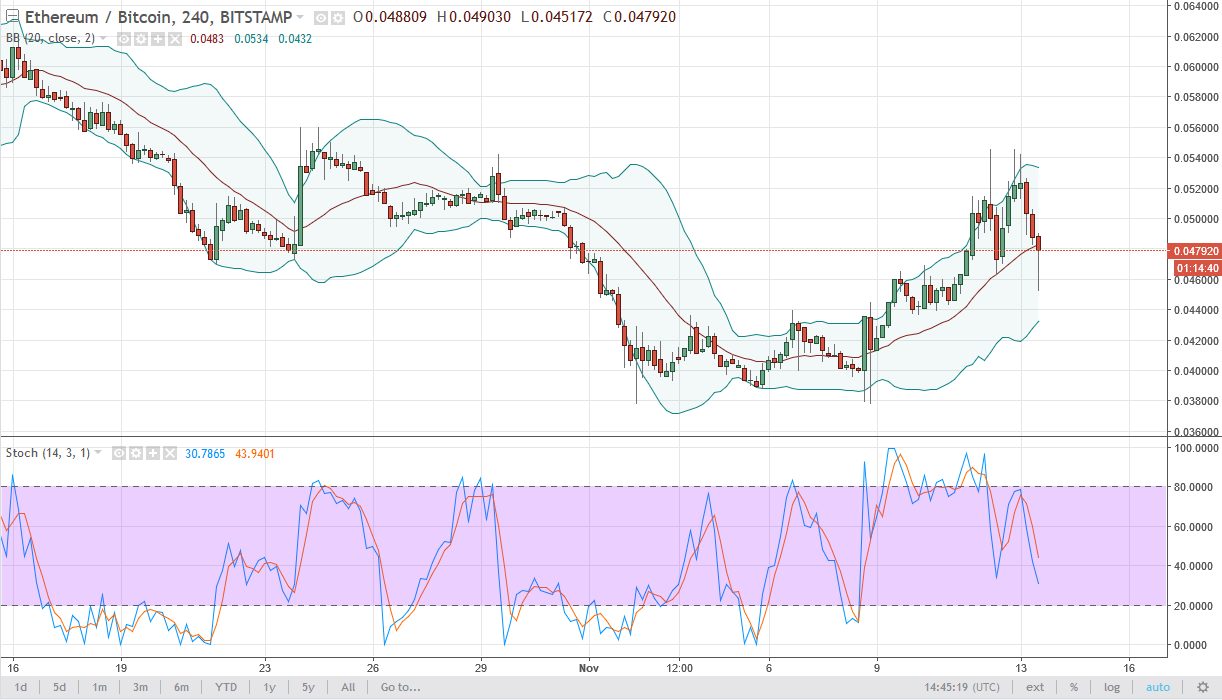 With the noise that we have seen and Bitcoin over the weekend, Ethereum has done reasonably well against it. The market fell initially during the day on Monday, but looks likely to find support at the 0.045 level. I think that a bounce from here is very likely, and the 0.055 level above could be a short-term target.
Thanks for watching, I'll be back tomorrow.