ETH/USD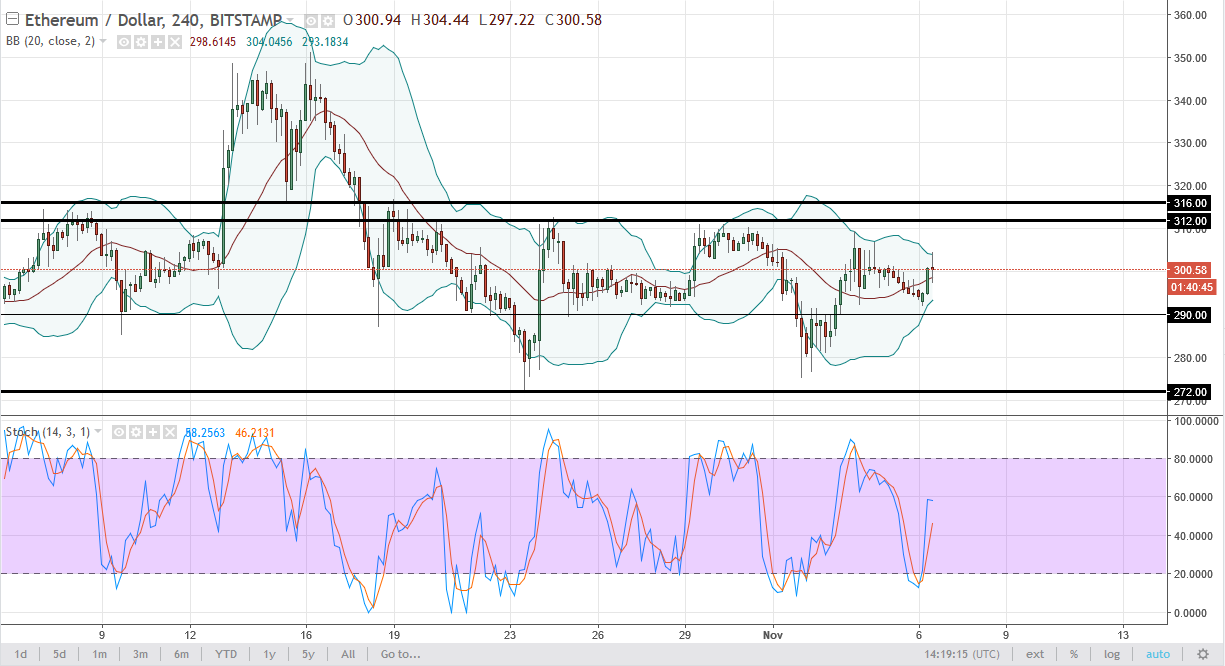 Ethereum continues to chop around in a large consolidation area, with minor support at $290, and even more important support at $272 underneath. Ultimately, I believe that breaking above the $316 level is what the market will eventually do, and once we get above that level, the market should continue to go towards the $350 level above as it is so important on the longer-term chart. However, it looks as if we are going to pull back in the short term, perhaps giving us an opportunity to buy Ethereum at $290.
ETH/BTC
Ethereum looks as if it is trying to form a little bit of a bottom against Bitcoin, but the overall downward trend continues in the market, and I believe that it is only a matter of time before the sellers return. I would be very interested in selling rallies at the 0.045 level, and even more so at the 0.05 level. Patience will be needed, but as shorting opportunities should present itself eventually.
Thanks for watching, I'll be back tomorrow.