Hello and welcome to News BTC's Market Outlook October 10.
ETH/USD
The Ethereum markets continue to be choppy, dropping a bit during the session on Monday. The $300 level looks to be offering support though, and it is an area that had been important in the past. Because of this, the market should continue to go higher and I think that a bounce from here is probable. At that point, I would anticipate that Ethereum goes looking towards the $315 level above, and perhaps even breaks out above there.
ETH/BTC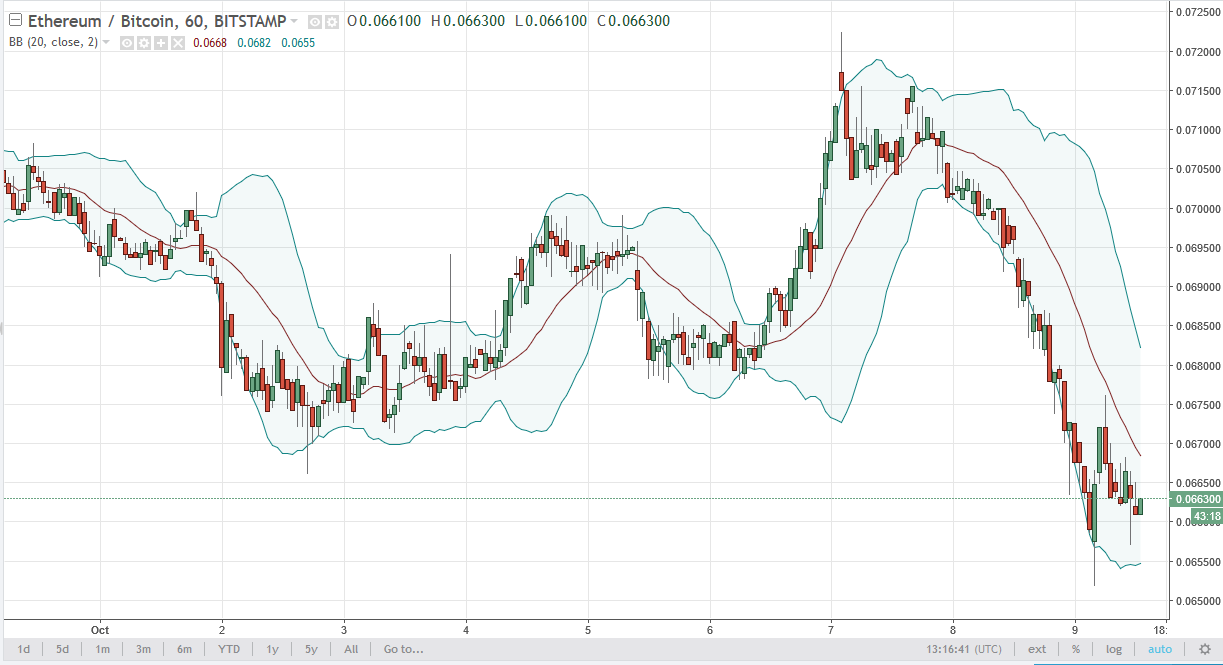 Ethereum initially rallied on Monday, but then pulled back to find support. If we can break down below the 0.650 level, the market could go much lower. Given enough time, I believe that the market probably continues to drift lower, but I don't expect Ethereum to collapse against Bitcoin. The market is one that is probably best played to the short side and for the short term. Beyond that, I don't see much in the way of trading opportunities.
Thanks for watching, I'll be back tomorrow.