Hello and welcome to News BTC's Market Outlook October 18.
ETH/USD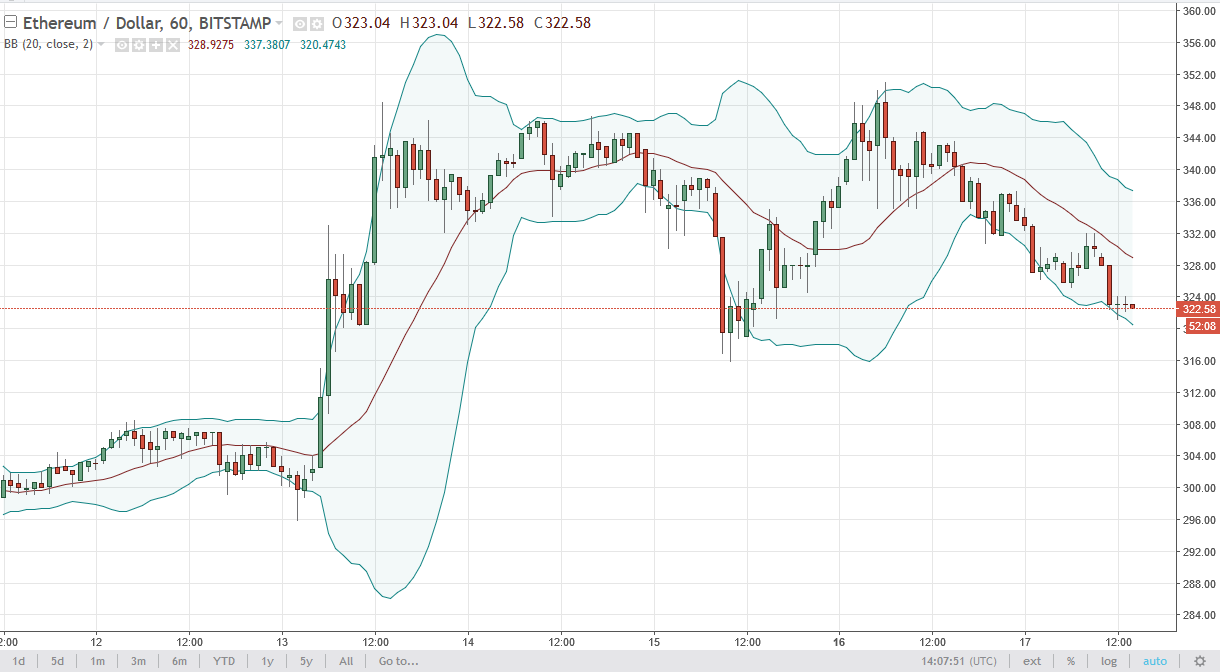 Ethereum continues to drift a little bit to the downside, looking towards the $315 level for support. I think that some type of bounce from here is very likely, so I'm willing to buy this market at the first signs of support. I think that the market then goes to the $350 level above, where we have seen a certain resilience by the sellers. Eventually, we should break above there as there is a hard fork coming in the Ethereum markets.
ETH/BTC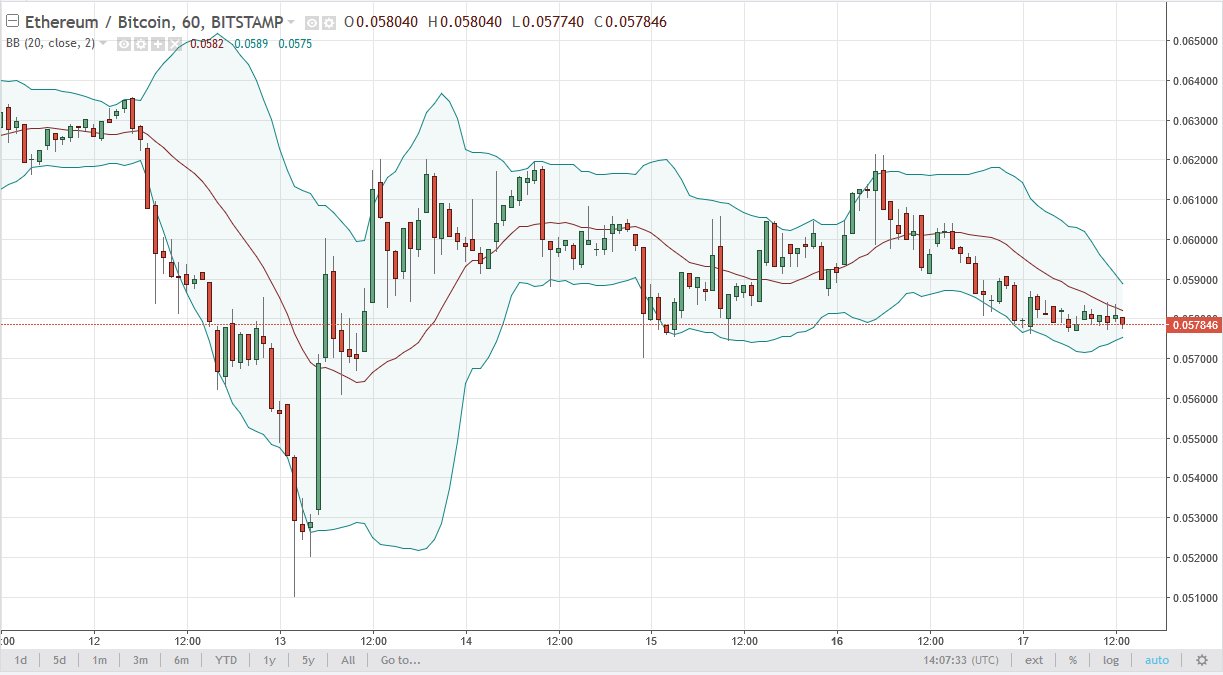 Ethereum fell slightly against Bitcoin during the day, reaching towards the 0.0575 level. I believe there is a certain amount of support just below, and that eventually we will continue to go much higher, perhaps reaching towards the 0.062 level. Ultimately, I think we are range bound, and therefore not overly excited to be involved.
Thanks for watching, be back tomorrow.