ETH/USD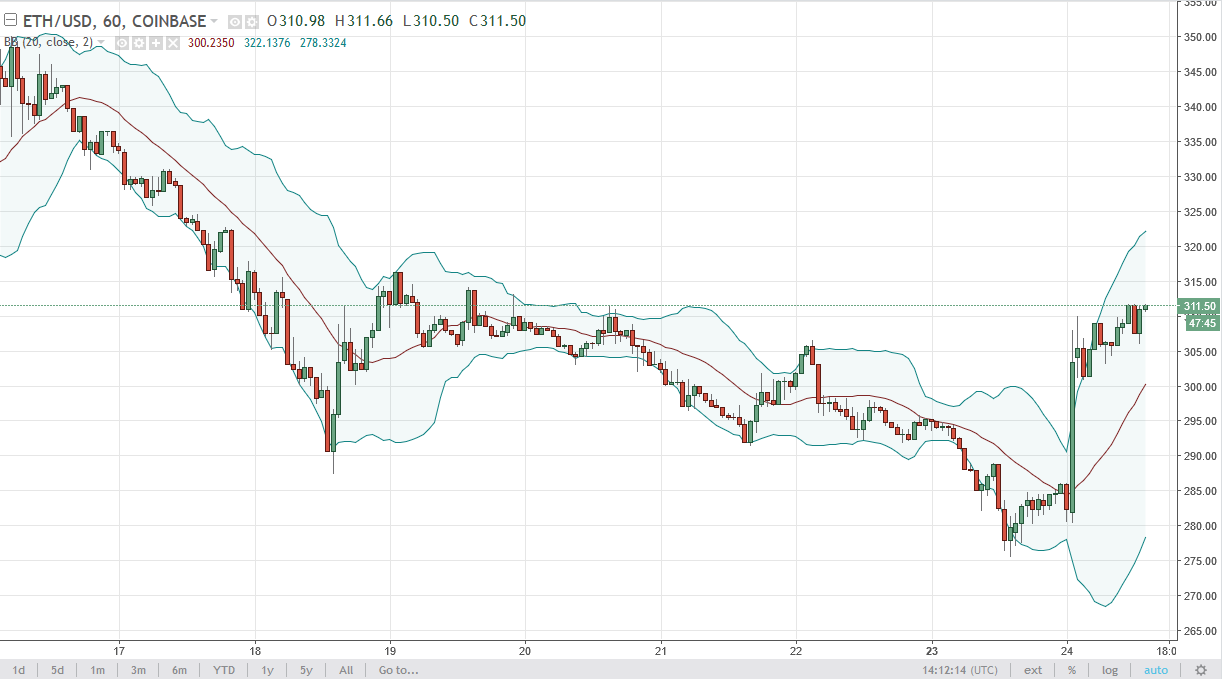 Ethereum saw quite a bit of buying during Tuesday, breaking above the $305 level. Now that we are reaching towards the $315 handle, if we can break above there the market is free to go much higher. Pullbacks of this point should be buying opportunities as we have seen a 9% gain as the Americans step into the mix. I believe that the $300 level now should be rather supportive going forward, and that Ethereum will continue to do quite well.
ETH/BTC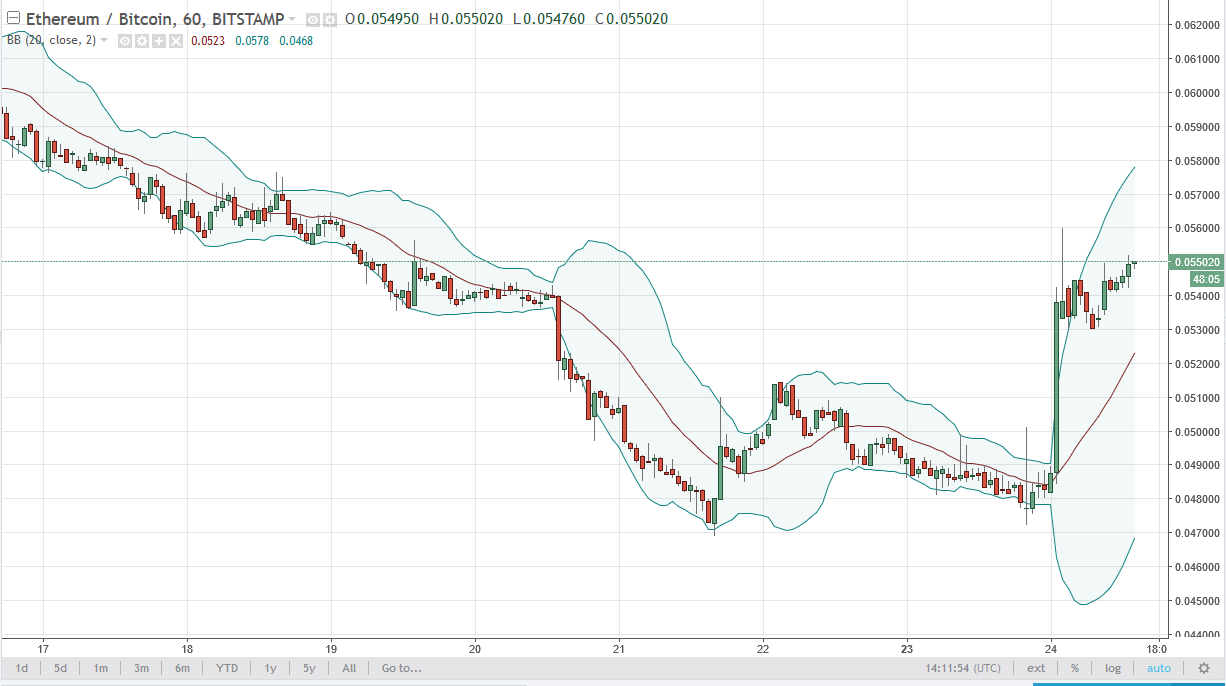 With Ethereum breaking out against the US dollar, we saw similar pressure to the upside against Bitcoin. Bitcoin is struggling with the Bitcoin Gold website being attacked, and I think at this point it makes sense that we may continue to the upside, at least for the short term. Ultimately, this is a market that overall will probably continue to be a bit soft, so I suspect this will eventually be and I selling opportunity. However, right now we don't have that.
Thanks for watching, I'll be back tomorrow.