ETH/USD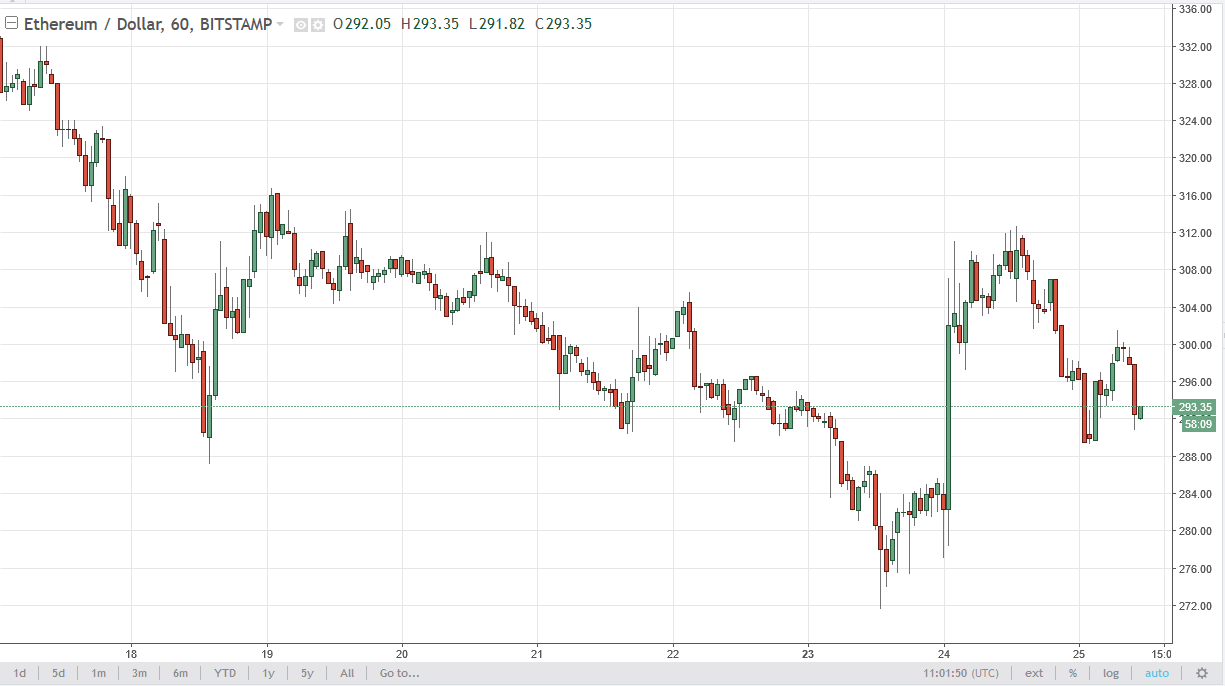 Ethereum tried to rally initially on Wednesday, but found a bit of trouble at the psychologically important $300 level. At this point, it's likely that we are trying to build a base to break above there, and once we do, we should see the market go much higher. Ultimately, the market should then go towards the $312 level. Pullbacks of this point still should face quite a bit of support.
ETH/BTC
Ethereum rolled over against Bitcoin as well, breaking towards a fresh, new low. At this point, is very likely that we continue to go lower, perhaps reaching towards the 0.051 level, and then of course the psychologically important 0.05 level after that. If we do rally, there is going to be a lot of resistance at the 0.056 handle.
Thanks for watching, I'll be back tomorrow.