ETH/USD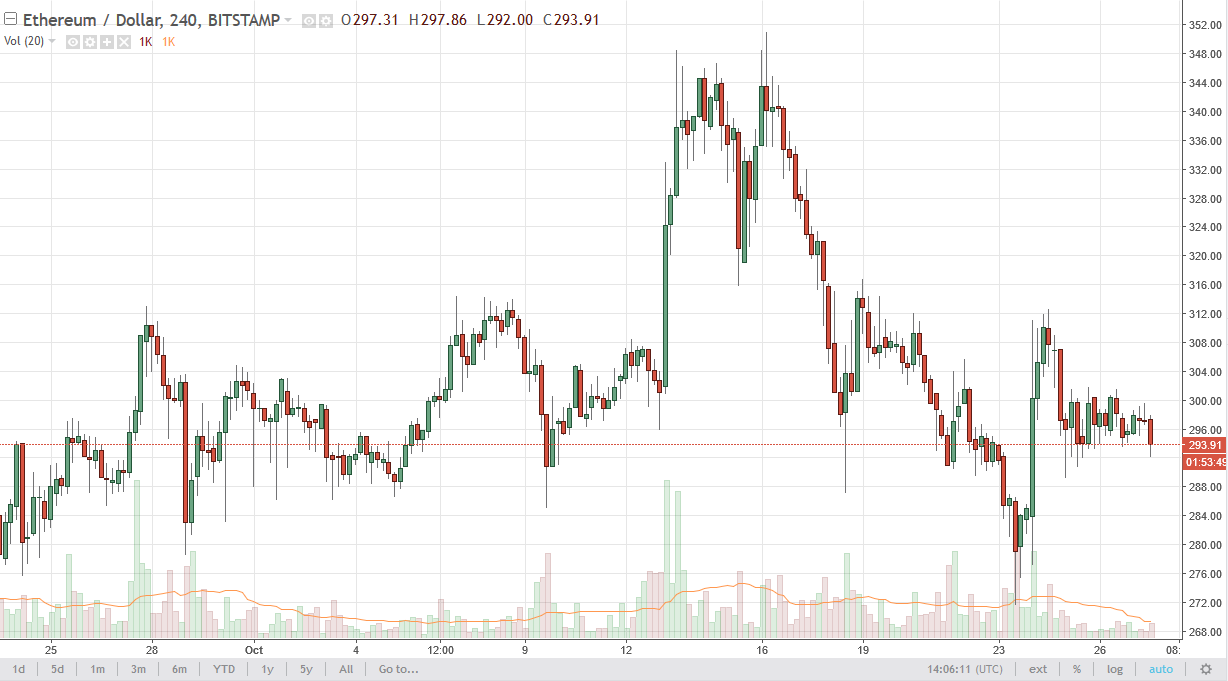 Ethereum continues to struggle a bit, dropping down towards the $290 level during the day on Friday. However, I think there's plenty of support just below, so it's probably only a matter of time for the break out. If we can break above the $300 level, that's a nice buying opportunity as the market would show improving momentum at that point. I think we would go to the $312 level above, and then the $316 level. A breakdown below the $288 level probably has this market looking for $280.
ETH/BTC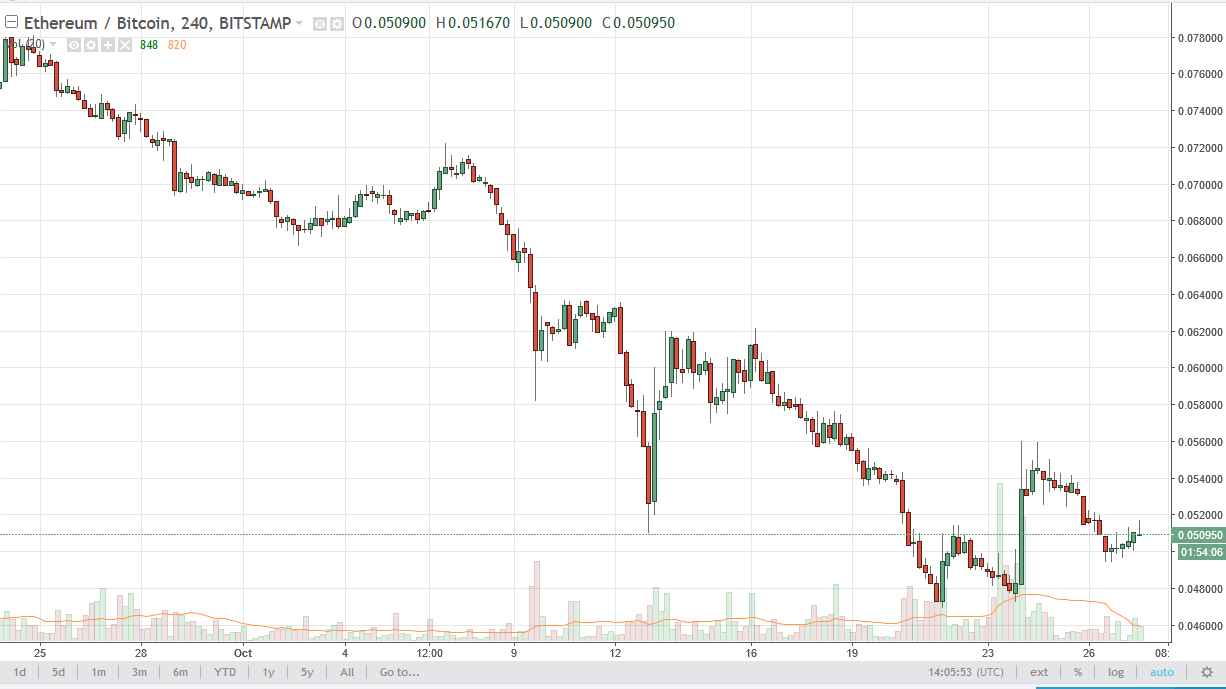 Ethereum did rally a bit against Bitcoin during the day, but we are starting to see selling pressure at the 0.052 level. I think that we continue the downtrend overall, and therefore I am a seller before anything else, although I think it's probably easier to play both currencies independent of each other and against the US dollar.
Thanks for watching, I'll be back tomorrow.