ETH/USD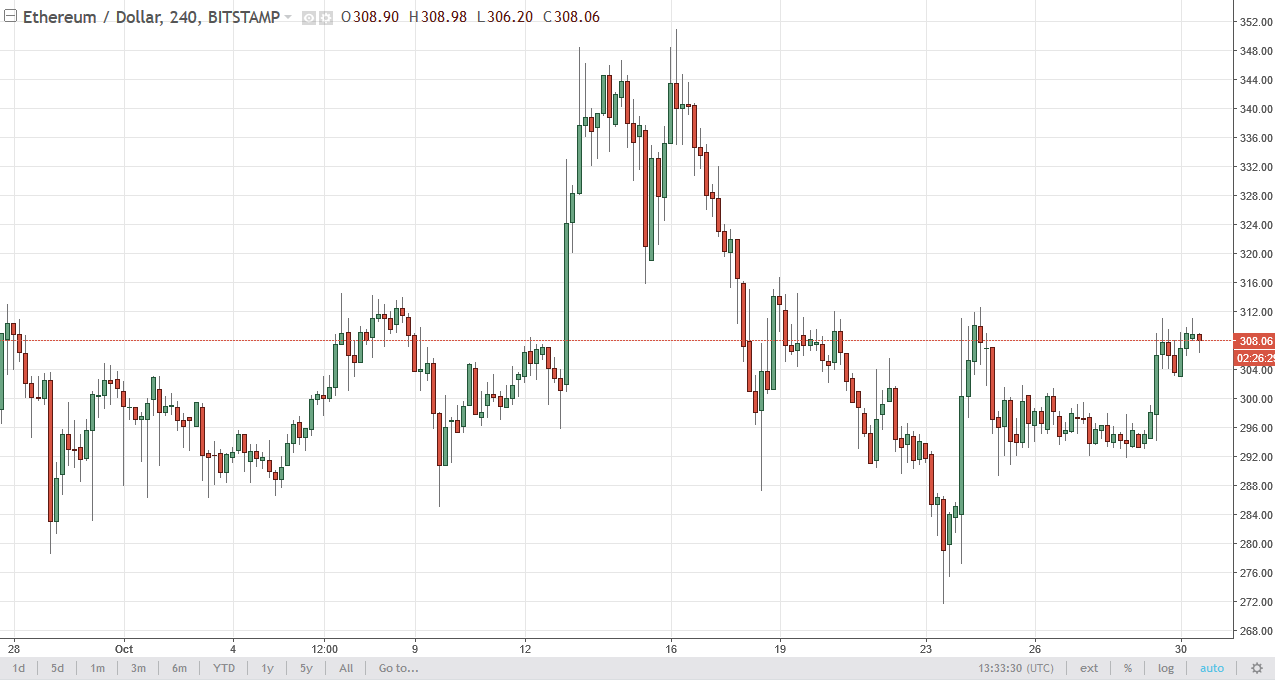 Ethereum has gone back and forth during the session on Monday, as we continue to test the $312 level. I think there is a significant band of resistance extending from that level to the $316 level, so I need to see this market break above the $316 level to jump "all in." Because of this, you could also look at pullbacks as opportunities to add a little bit to an existing position, with an obvious support level being the $304 level.
ETH/BTC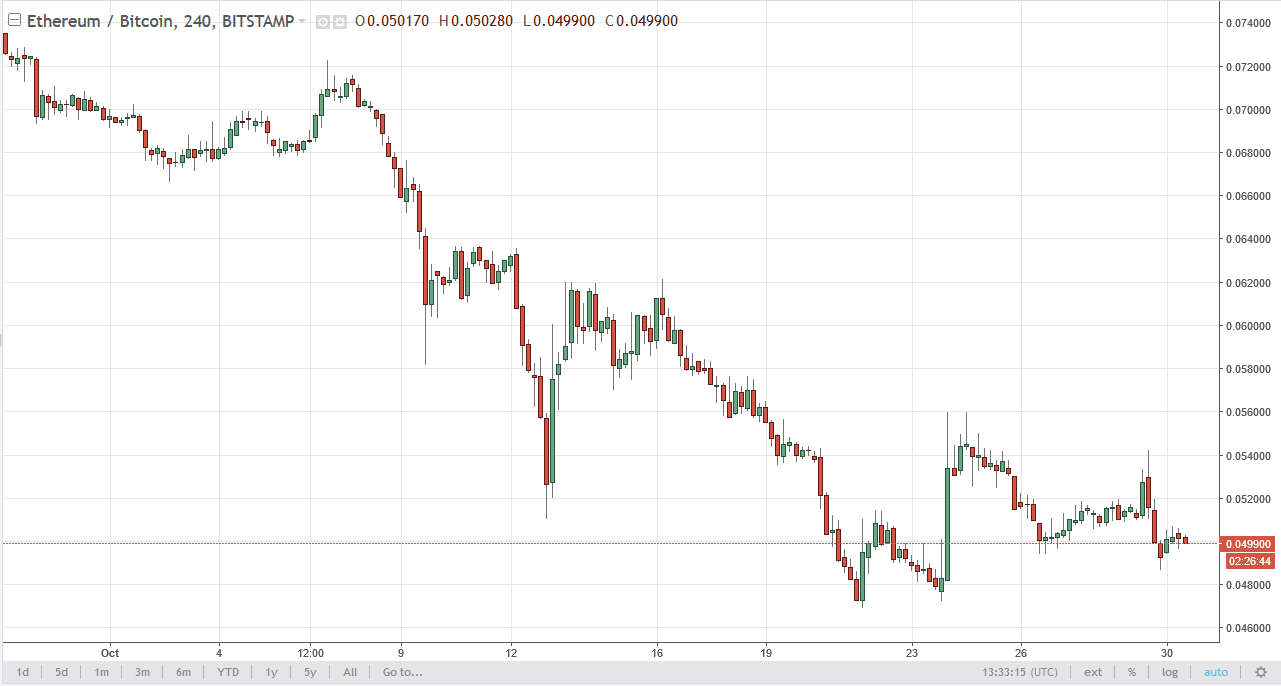 Ethereum continues to sell off against Bitcoin, and now this market has become very easy to trade: you simply sell rallies. It looks as if we're going to continue to drift lower, and move below the 0.047 level is a fresh, new low, and extraordinarily bearish signal. If we were to break above the 0.056 level, then I would have to rethink things, as we could rally significantly from there. However, there's nothing on the 4-hour chart telling me to do anything but sell.
Thanks for watching, I'll be back tomorrow.