Hello and welcome to News BTC's Market Outlook October 9.
ETH/USD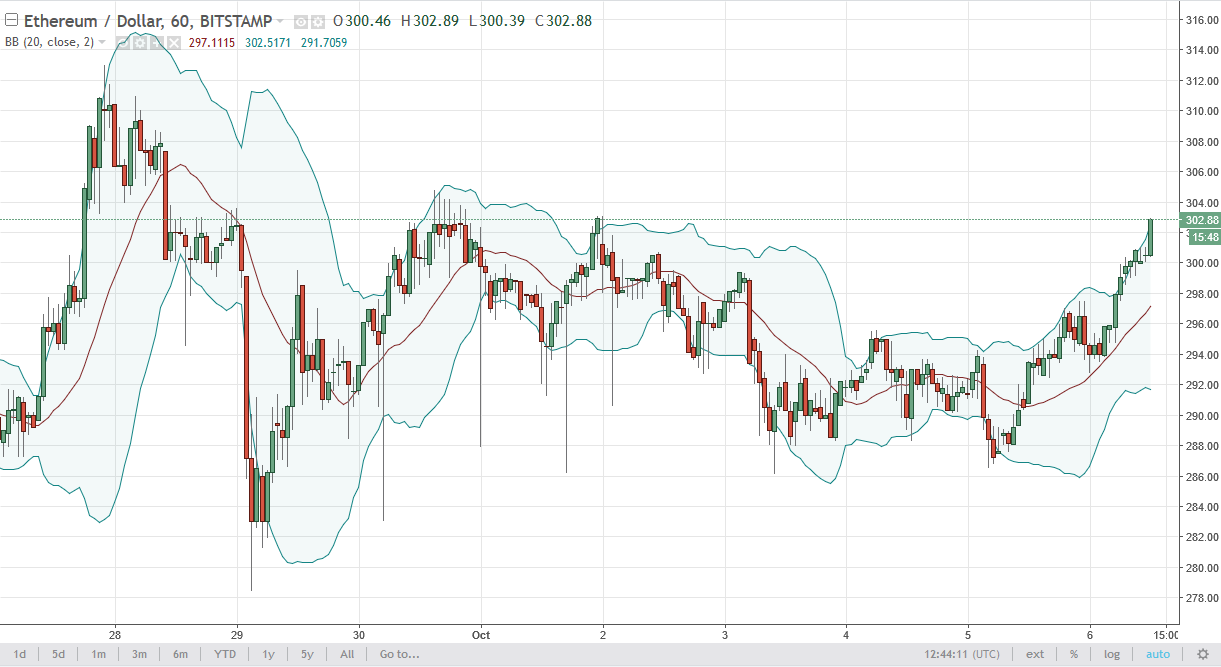 Ethereum rallied to significantly during the session on Friday, breaking above the $300 level. Because of this, I believe that the market will continue to go higher, and the pullback should be buying opportunities. I also recognize that the $296 level should be somewhat supportive, so those dips that will certainly appear should be thought of as value.
ETH/BTC
Ethereum tried to rally against Bitcoin, but essentially fell flat during the day. I still think that there is a significant amount of support underneath, but quite frankly I am not excited about going long of this market mainly because of the strength of Bitcoin. It's not that I think this market is going to fall apart, it's more that I like both currencies, so I think the relative performance will be found against the US dollar and other fiat currencies.
Thanks for watching, I'll be back tomorrow.