Hello and welcome to News BTC's Market Outlook September 13.
ETH/USD
Ethereum rallied during the day on Tuesday, breaking above the $310 level. It now looks as if we are going to find support underneath, and I think that the market will probably go looking towards the $330 level, giving us plenty of opportunities to buy at lower levels. Eventually, we will break above there and towards the $350 level. I have no interest in shorting.
ETH/BTC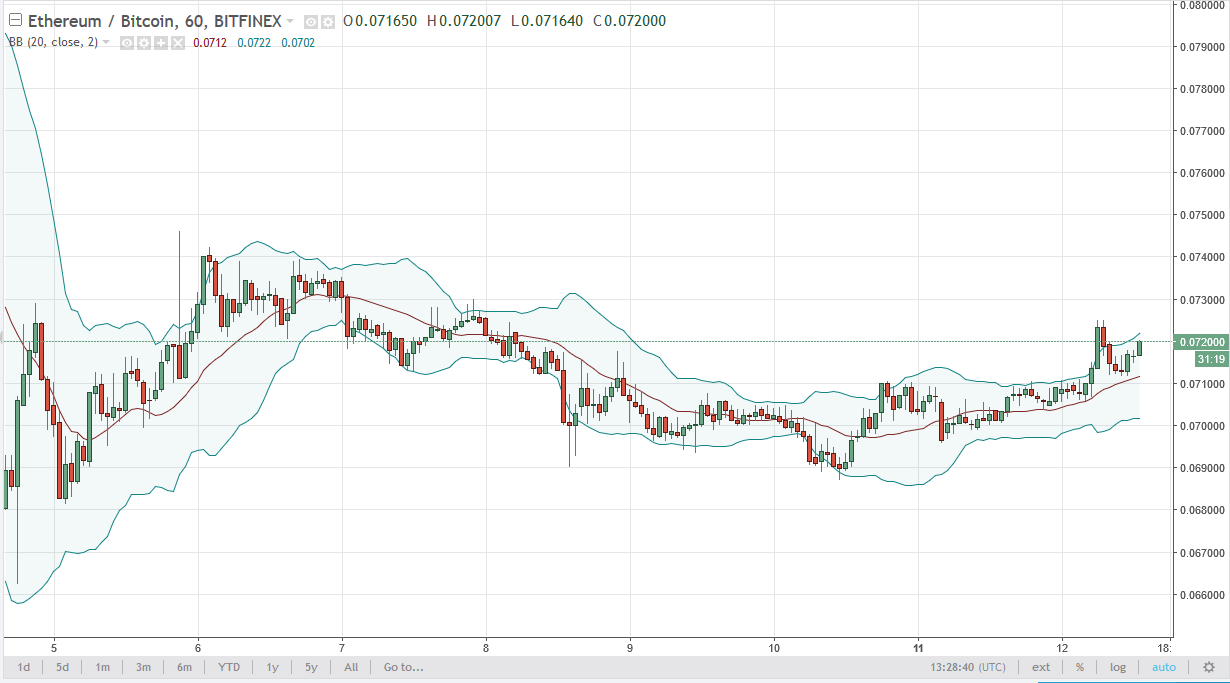 Even though longer-term I prefer Bitcoin over Ethereum, it does look bullish in the short term. The 0.071 level has offered support, and I think we will go looking towards the 0.074 handle. Ultimately, this is a market that I think will continue to grind higher over the next couple of sessions, but I believe that owning Bitcoin will turn out to be the better of the 2 currencies over the longer term.
Thanks for watching, I'll be back tomorrow.