Hello and welcome to News BTC's Market Outlook September 18.
ETH/USD
Ethereum fell initially during the session on Friday, but found enough support near the psychologically important $200 level to bounce significantly. If we can clear the $250 level, I think that the market at that point will go looking towards the $270 level above, which has been a magnet for price. Ultimately though, it looks as if the crypto currencies are trying to form a bit of a bottom, and Ethereum won't be any different.
ETH/BTC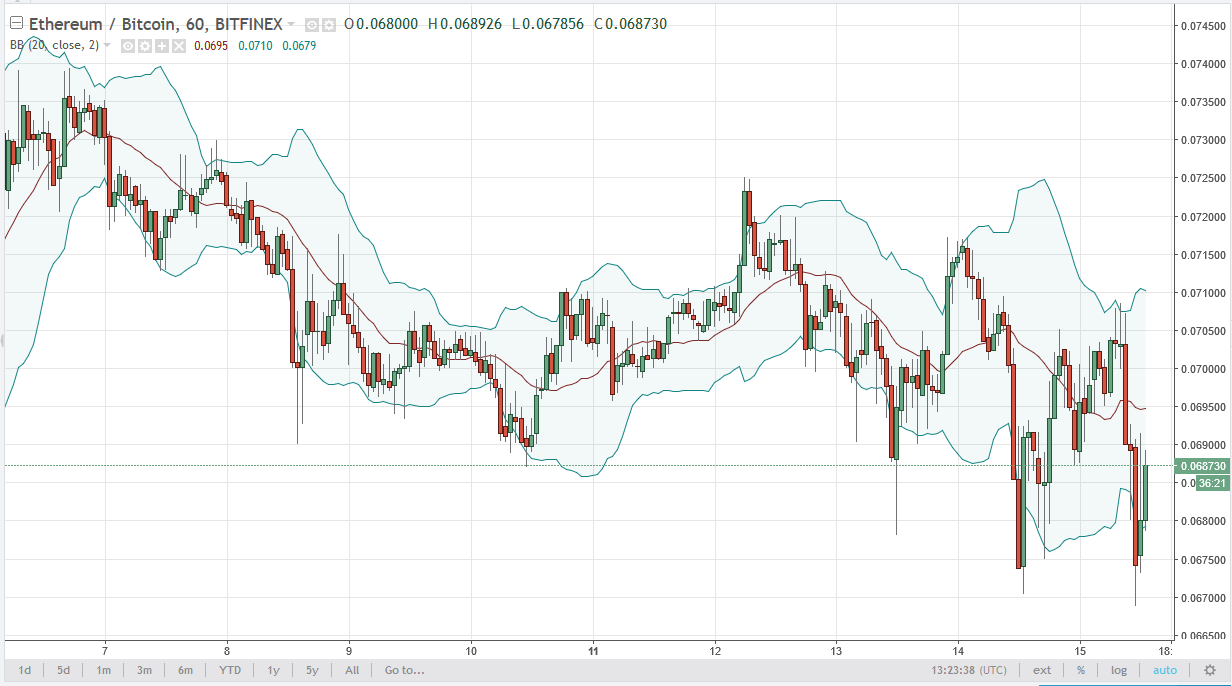 Ethereum also had a very volatile session against Bitcoin, but at this point I still believe that Bitcoin is going to be the stronger the two currencies. We had an originally trying to reach towards the 0.071 level, and then fell to the 0.067 handle. While we could rally from here, I still believe based upon my analysis that Bitcoin will outperform and therefore it makes more sense to buy the BTC/USD pair than this one.
Thanks for watching, be back tomorrow.