Hello and welcome to News BTC's Market Outlook September 26.
ETH/USD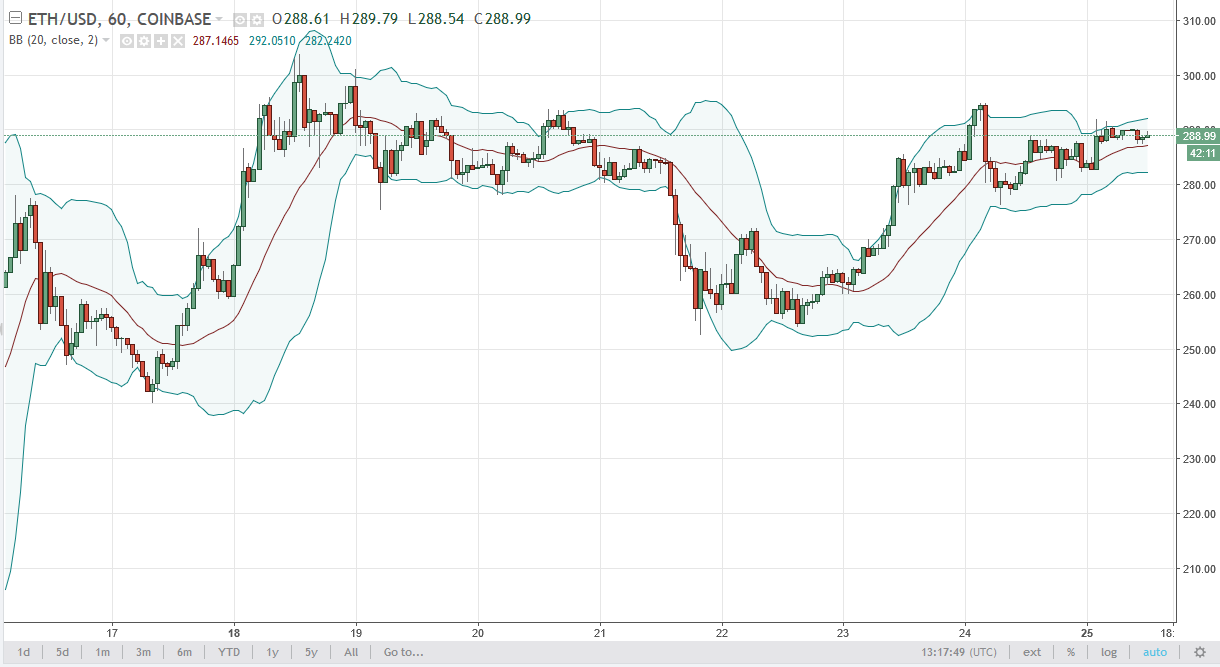 Ethereum was relatively quiet on Monday, as the crypto currency markets continue to go sideways in general. This is a good sign though, as a quiet market is a market that has no fear. Given enough time, I believe that the market will try to break out above the $300 level. Given that level being broken to the upside, I suspect that the market will continue to go to the $320 level. Ultimately, I think that short-term pullbacks are buying opportunities.
ETH/BTC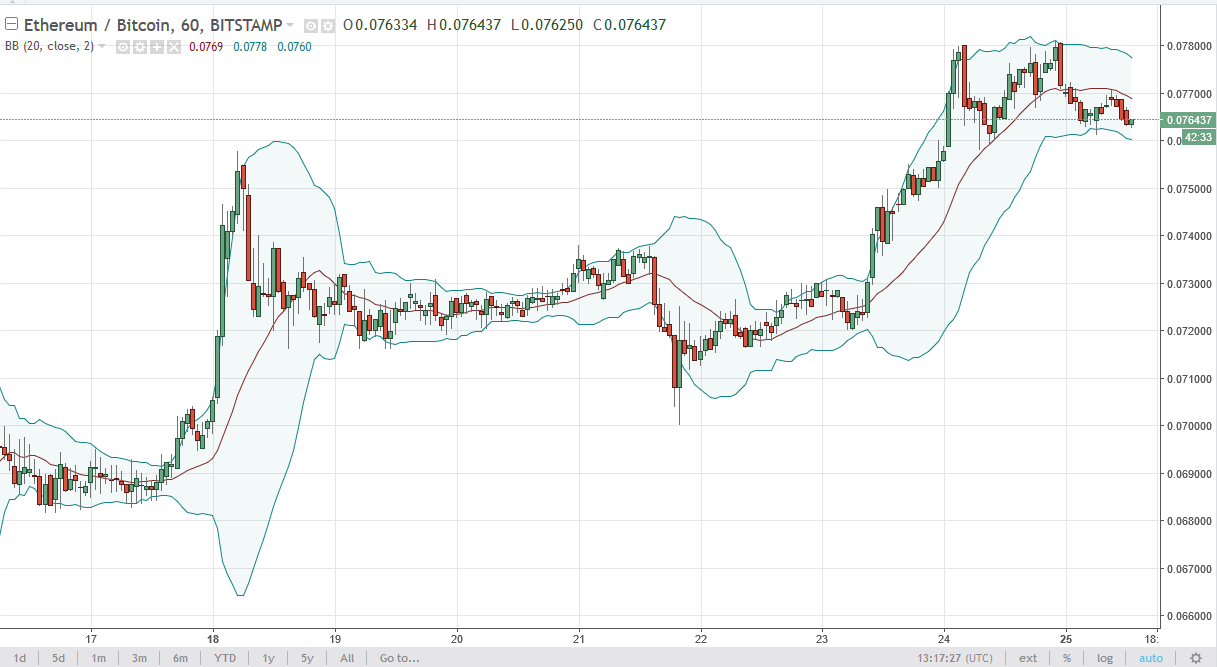 Ethereum fell slightly against Bitcoin, testing the 0.075 level for support. The market should find buyers in this general vicinity, but I'm not looking for a big move. I believe that given enough time, this market will go higher, but it's more of a grind to the upside than anything else. This market should continue to be slightly positive but lacking momentum.
Thanks for watching, I'll see you again tomorrow.