Hello and welcome to News BTC's Market Outlook September 6.

ETH/USD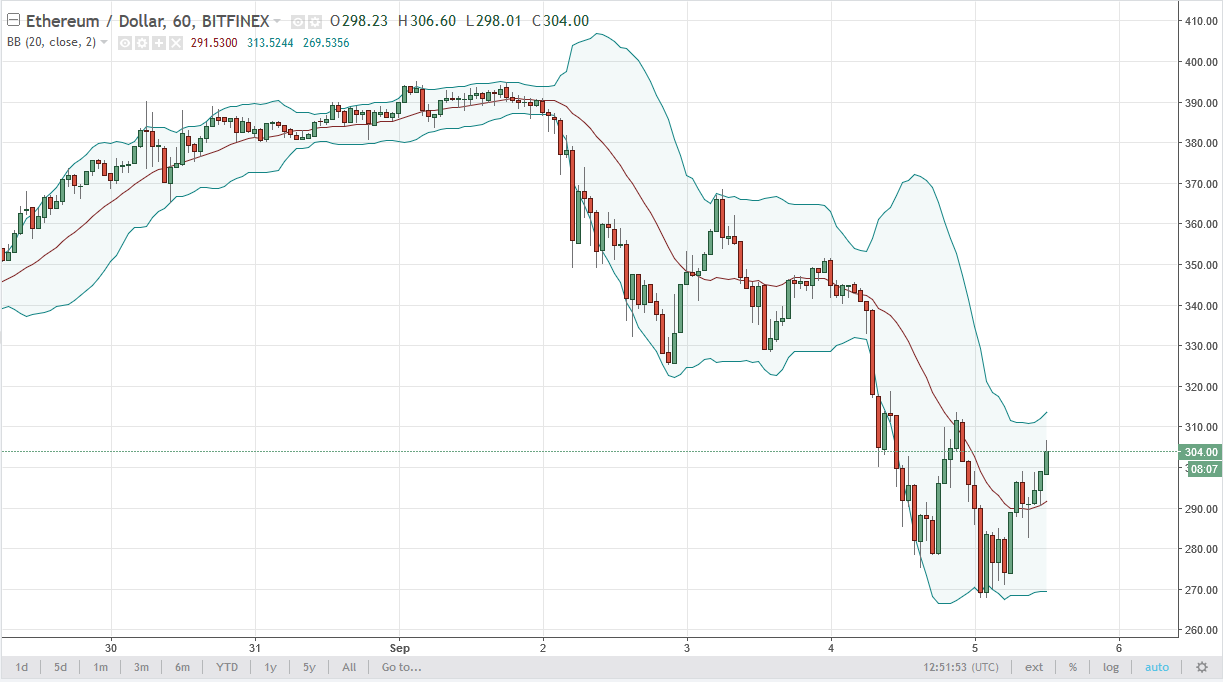 Ethereum rallied on Tuesday, recapturing some of the losses from the weekend. However, there seems to be a bit of resistance near the $310 level, so I would wait until we break above the $320 level to try to pick up a long position. Other crypto currencies look as if they could consolidate in current levels, and that makes sense, considering it had been such a brutal selloff. With this in mind, patience will be needed.
ETH/BTC
Ethereum rose slightly during the day on Tuesday against Bitcoin, and if we can break above the 0.075 level, the market could go higher. Until then, I would be a bit hesitant to start buying Ethereum against Bitcoin, as Bitcoin is most certainly the favored currency in normal conditions.
Thanks for watching, I'll see you again tomorrow.