Litecoin is currently trading at $2.894, extending its stay in the range of $2.500-$3.200 after the US Fed decided to hold off on raising the interest rates. The move has also buoyed the Bitcoin market which is pushing for higher levels as short covering begins.
Today's analysis will bring forth some valuable trading points, discovered after researching the weekly LTC-USD price chart.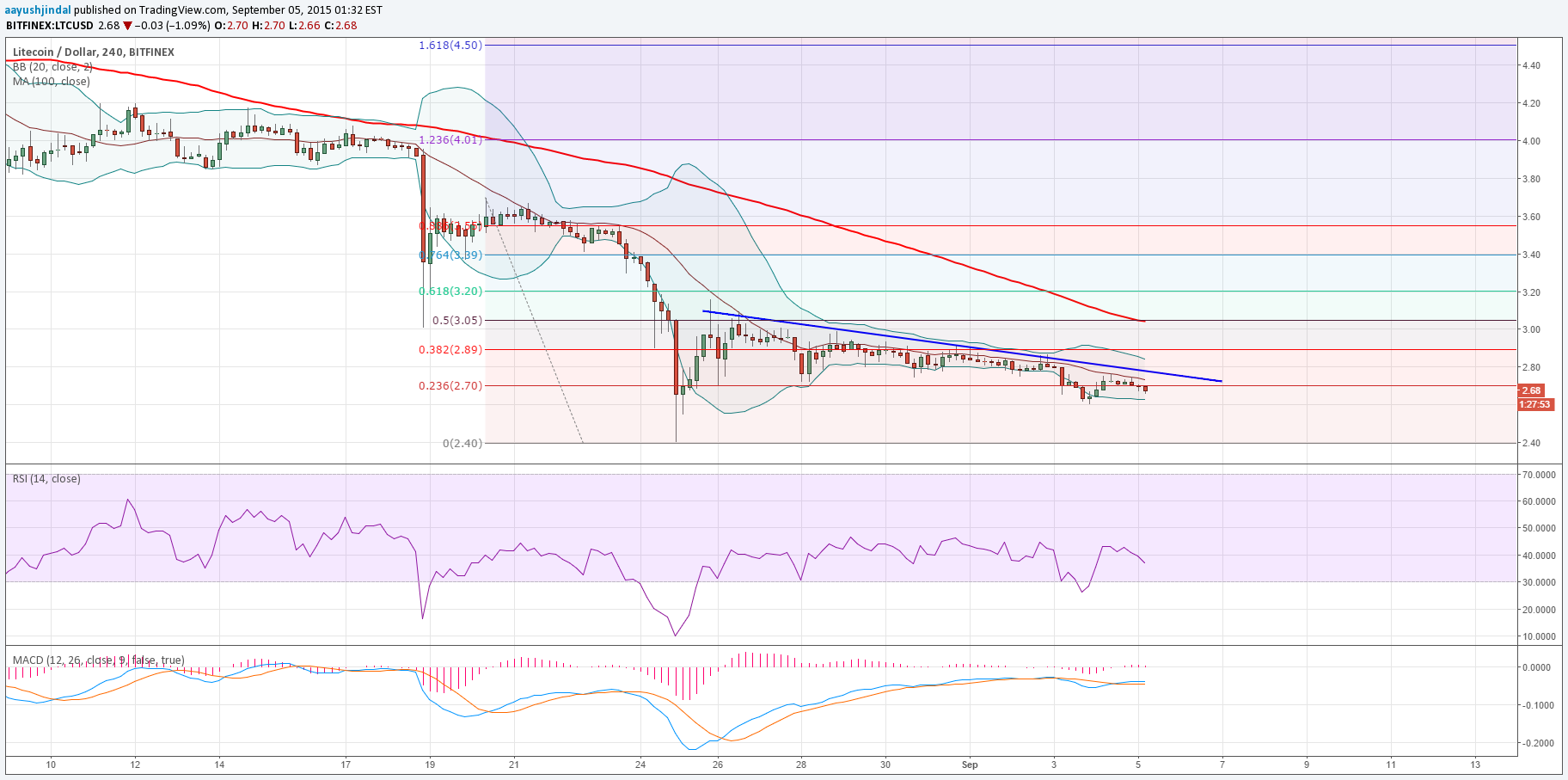 Image: https://www.tradingview.com/x/ufjksVS2/
Litecoin Chart Structure – The chart above clearly tells that Litecoin has been consolidating in a small range for more than two weeks now. In the previous week, Litecoin erased all the gains it achieved prior to that week, and the closing level of this week may offer important clues about the probable price action.
Moving Average Convergence Divergence – Here comes the first surprise. Even though the cryptocurrency is holding its ground, the situation is worsening on the technical front. The Histogram is continuously increasing its losses for the third straight week as MACD continues to slide. MACD is barely positive at 0.1005 while Signal Line is at 0.2710. The Histogram now reads a value of -0.1706.
Momentum – The Momentum value has succumbed to the lowest level of 2015 i.e. -2.3431, even as the price presents a different picture. This is indeed a big divergence!
Money Flow Index – Another surprising aspect came from the MFI weekly reading of 69.7804. This is very close to the overbought level of 80.
Relative Strength Index – Even on a weekly basis, the RSI nowhere supports the bullish view with a value of 47.8715.
Conclusion
Based on the above technical factors, I can say that the price action of Litecoin is a bit misleading. Even though it is holding its head near $3.000, the inherent structure is considerably weak.
Market participants should pay heed to the above considerations and continue to dump Litecoin on rallies.