MobileGo had another mixed run as its counterparts bitcoin, ethereum, and the dollar chalked up a lot of action due to specific market factors.
MobileGo vs. Bitcoin
MobileGo resumed its drop against bitcoin as the latter got a strong boost by reports of BIP 91 being locked in. This paves the way for an upgrade to SegWit2x although there's still quite a bit of grace period left before the changes are completed.
In any case, this appeared to ease a lot of the hard fork concerns from investors, allowing bitcoin to reestablish its dominance against most of its cryptocurrency rivals.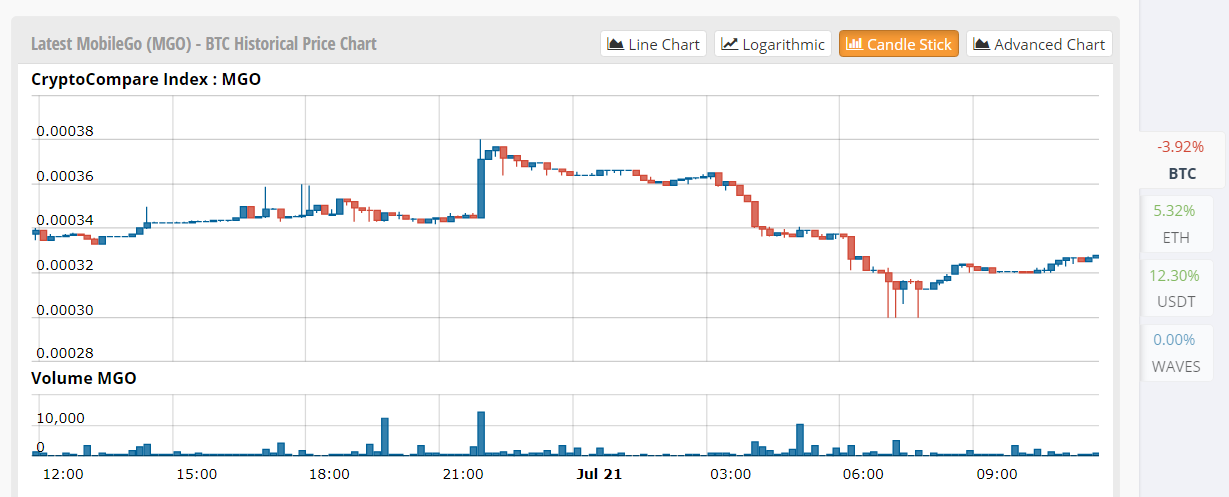 MobileGo volumes are relatively subdued against bitcoin, though, but it's worth noting from a technical standpoint that price broke below support at 0.00034 and is going for a pullback. This area might draw more sellers in before the drop resumes to the recent lows at 0.00030.
MobileGo vs. Ethereum
Against ethereum, MobileGo has shown some recovery but is still in a weak spot. Price appears to be forming a head and shoulders pattern that could be indicative of more losses later on.
A break below the neckline around 0.0038 could be enough to confirm a selloff for MobileGo against ethereum. This formation spans 0.0038 to 0.0043 so the resulting drop could be around 0.0005 to 0.0033.
MobileGo vs. USD
Lastly, MobileGo held on to its gains versus the US dollar, which is under heavy selling pressure due to the challenges mounting for the Trump administration. Earlier this week, the Obamacare repeal was blocked in Senate while yesterday's headlines revealed that the special council investigating the Russian intelligence leak is looking into Trump's previous business dealings with Russians.

This sent a fresh set of uncertainties to the US markets, which are already seeing limited gains due to weaker prospects of tax reform happening anytime soon. Dollar traders also appear to be easing up on their long positions on lower odds of a Fed rate hike now that the central bank is considering starting the balance sheet runoff later this year.