Even after period of consolidation, DASH, NEM and Monero bulls are now inching higher towards their respective resistance lines. Of note today is that consolidation of IOTA.
This was expected given the gains in recent weeks but we still retain our bullish skew.
There is high expectations of LTC expansion in the coming days given the rigorous marketing plans the founder and his team has.
Let's look at the charts:
20 PERIOD MA A STRONG SUPPORT FOR NEM BULLS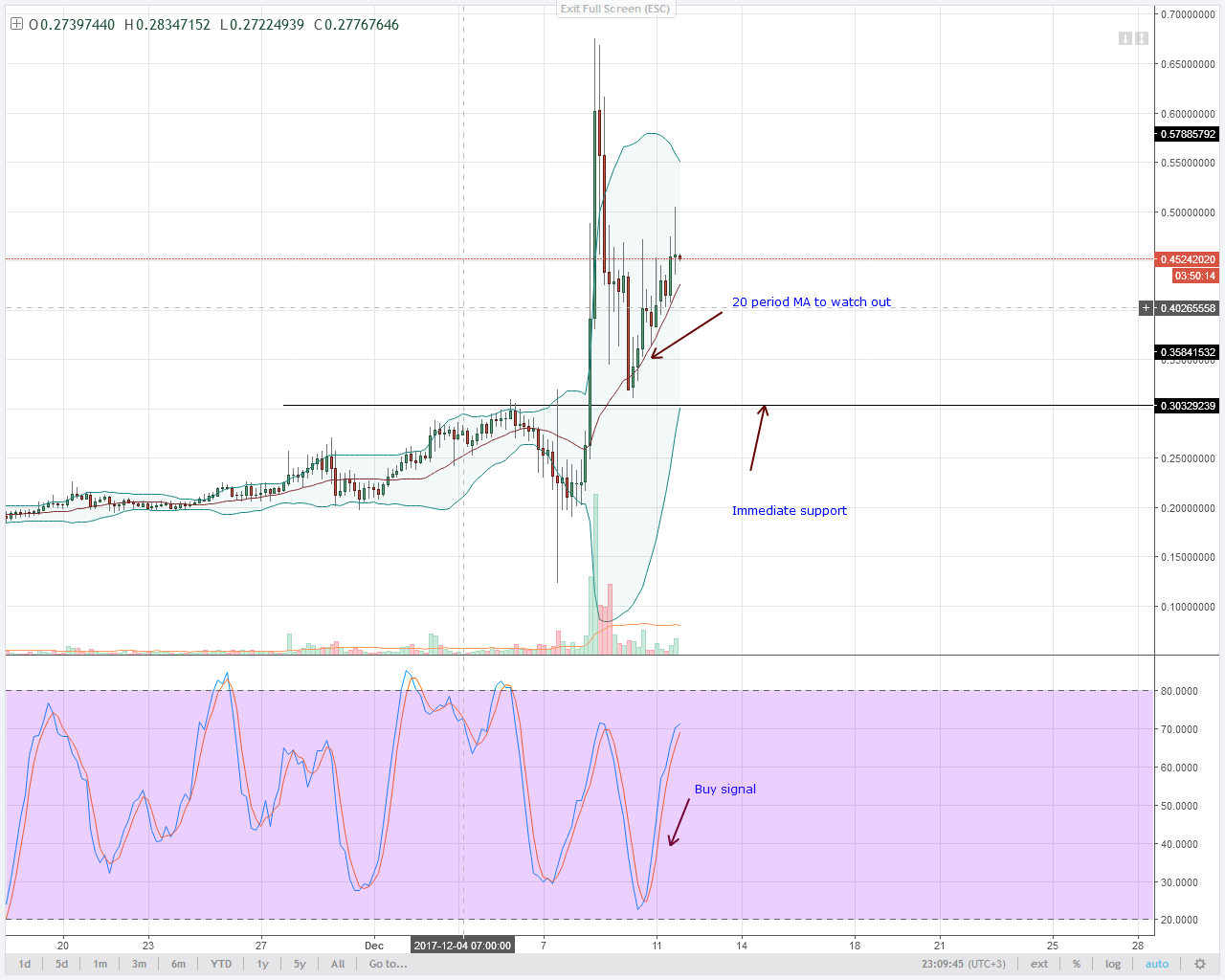 NEM bulls are in charge. Nonetheless, price action is quite tepid unlike the last two or three days. The good thing is that price is slowly inching higher.
As mentioned on December 11, every retest of the 20 period MA should be a wonderful buying opportunity now that we have a stochastic buy signal.
DASH BULLS IN CHARGE
As per yesterday's recommendation, any close above the immediate resistance trend line meant that bulls were in charge.
Well, on December 11, did close above that resistance line. On top of this, there is a stochastic buy signal in place meaning DASH bulls are in charge.
Any retest of the trend line is another buy opportunity with immediate targets at $820.
IOTA BULLS MOVING WITHIN A WEDGE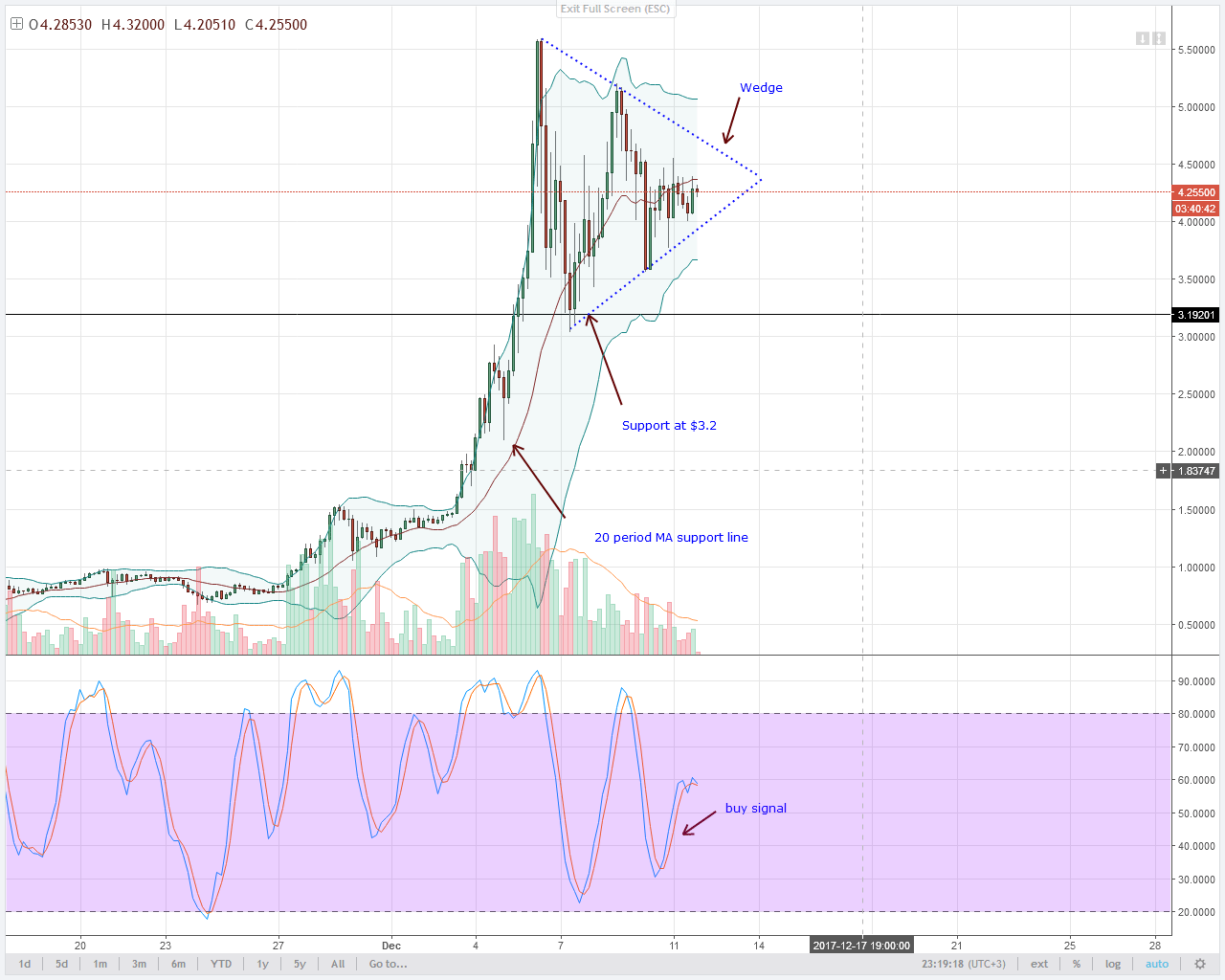 The 20 period MA or the middle BB in this time frame remains significant. Since IOTA bulls are finding it hard to close above this resistance level, we should wait until that happens.  Alternatively, conservatives should wait until price action break out from this wedge.
Stochastic are somehow mixed. However, we retain a bullish skew since the overall trend as per the weekly chart is bullish.
If bulls lead the way and break above the upper limit of this wedge then we shall aim at December 6 highs of $5.6
MONERO BULLS EYE $300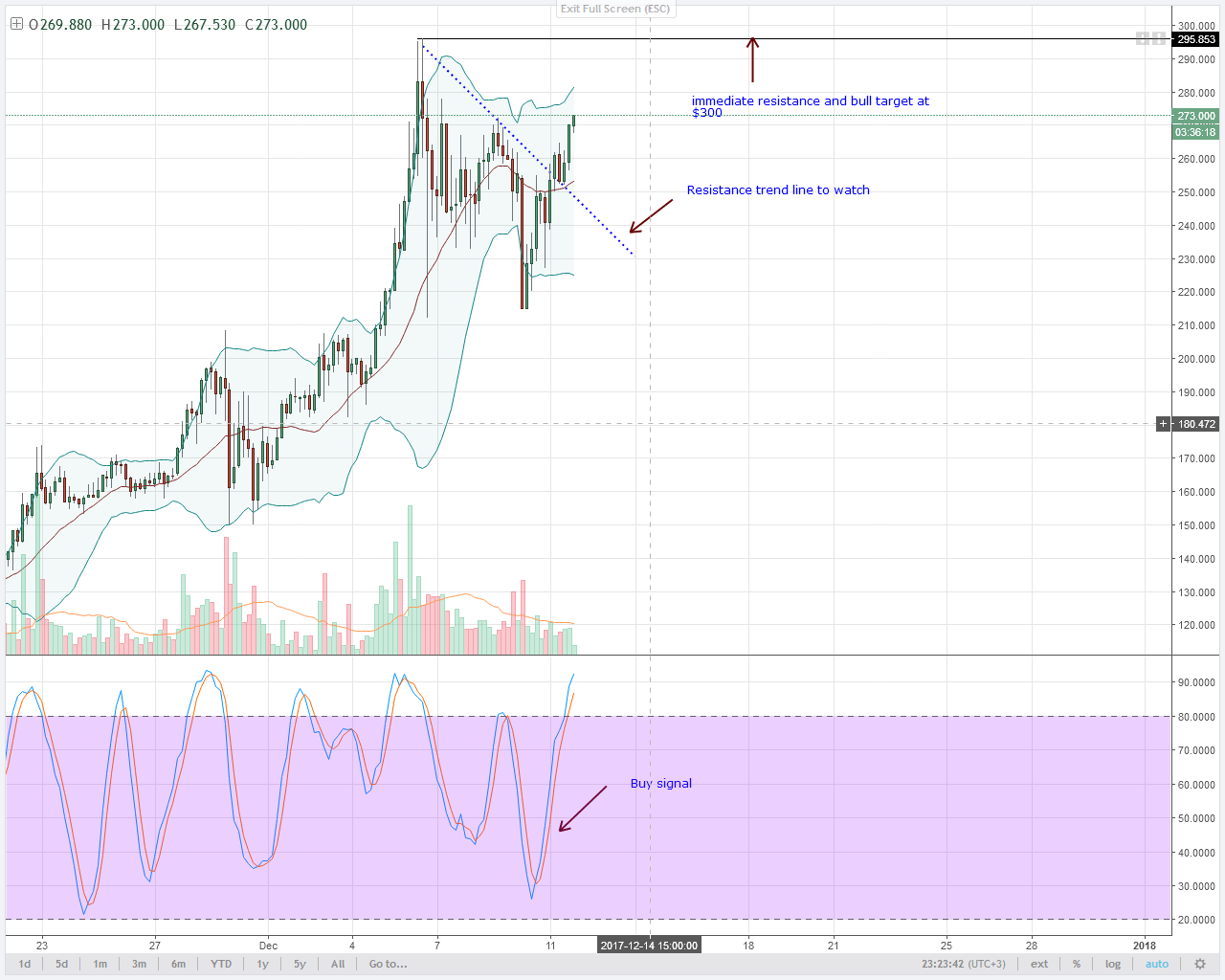 As it is, Monero bulls are in charge. This is because price action is trending above the 20 period MA and the main resistance trend line in the chart.
There is a stochastic buy signal and strong bullish candlestick with no upper wicks to signal buy pressure.
In line with bullish momentum in the weekly chart, $300 is the next bull target.
LTC BULLS CLOSING IN ON $250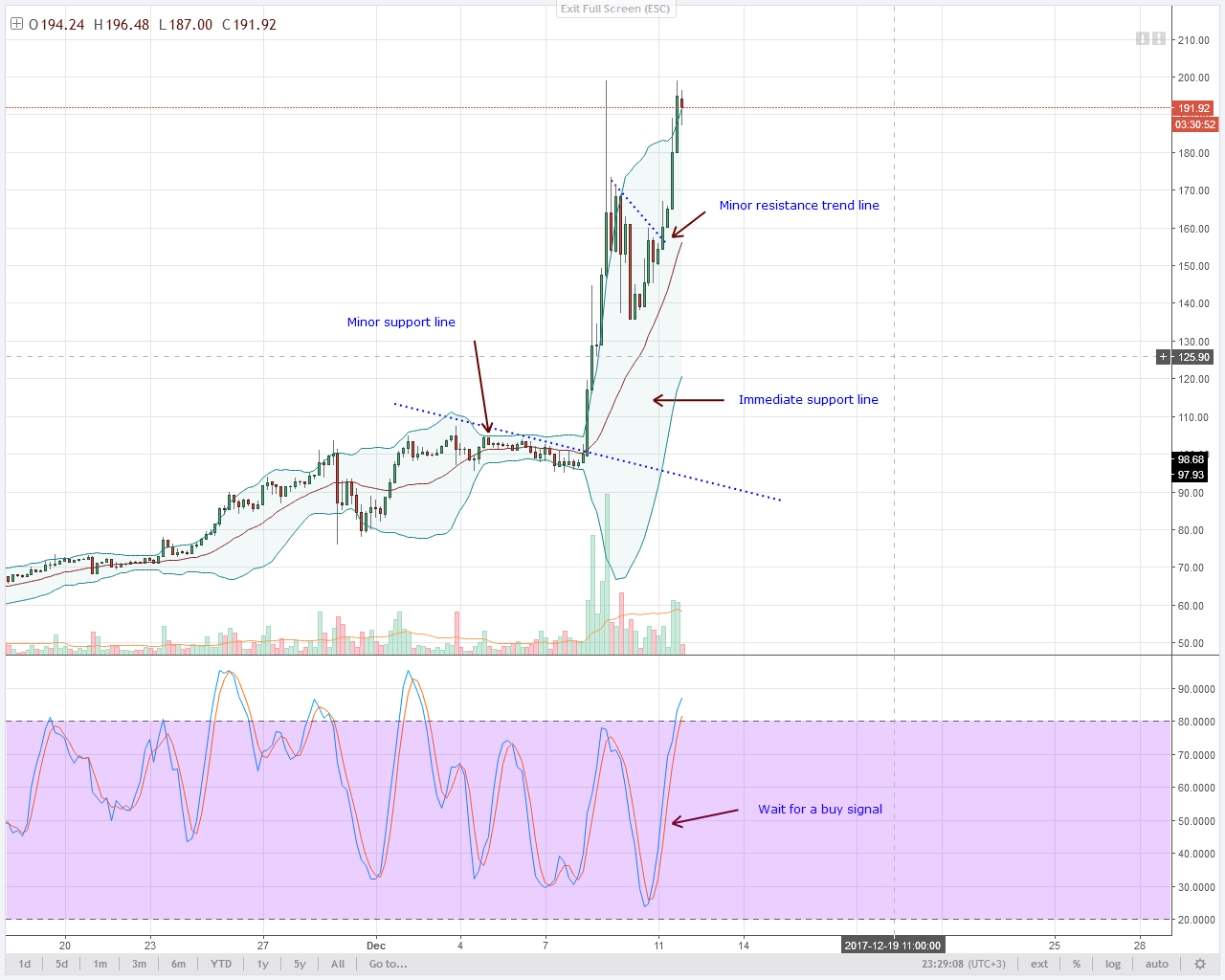 With every higher high, LTC bulls are getting closer to the all time highs of $200. On December 11, LTC broke above the very minor resistance trend line at around $160.
Because momentum is very strong, any price correction towards the middle BB is another buy opportunity. Better still,  should there be a stochastic buy signal, then it will be ideal to go long.
If price action close above $200, then the second take profit level at $250 mark is the next bull target.
All charts courtesy of Trading View