At least NEM is flat.
We cannot say the same with LTC, DASH, Monero and to some extent IOTA. Buyers are waiting for a sign and some are backing off, will you? It depends on your tolerance level.
Check out what I think:
NEM IS FLAT
If you were waiting for me to say anything then I have to disappoint you AGAIN. Folks, there is no fireworks in NEM. If you like the swings though, then this is your pair.
Otherwise, for trend and break out traders, it's the same story as yesterday. NEM is flat and is literally swinging within a $0.21 range marked by the 20 period MA and the December 20 highs of around $1.05.
Let me remind you, if a buy opportunity presents itself through a break out then I will buy.
However, if there is also a strong break below the middle BB, I will sell and exit my previous buy. Our ideal buy zone is around $0.53 and I really think buy pressure will from anytime implode especially if the second condition come to pass.
DASH IS $200 DOWN…SHOULD WE CONTINUE COUNTING LOSSES?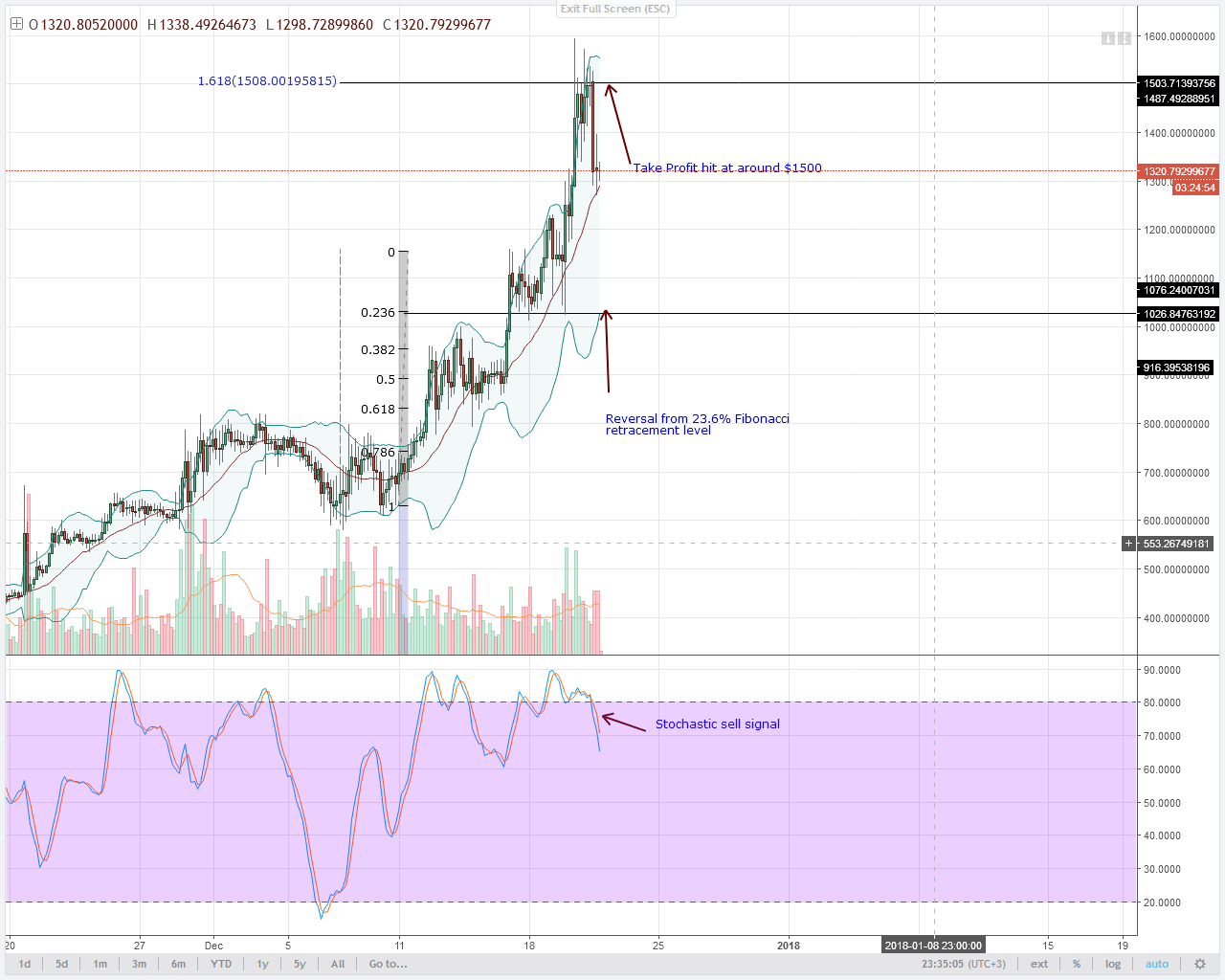 My gut feelings were right! Ha ha! GrandPa BTC is wobbling and it's contagious and messing up DASH buyers.
You know, after yesterday spike I was waiting for any close above $1500.
In TA, such a large, beautiful number with a couple of zeros is called a round number and is sensitive to prices. I was waiting for a close above that level and my patience was over after that bearish engulfing candlestick turning from the 61.8% Fibonacci level.
Therefore, for buyers, this is my simple advice: Exit your position(s) if bears drive prices below the middle BB. It's that simple.
Take a loss like a man, brush it off and wait for better entries which might be below $1000. Place it at around $900.
IOTA….DON'T YOU!!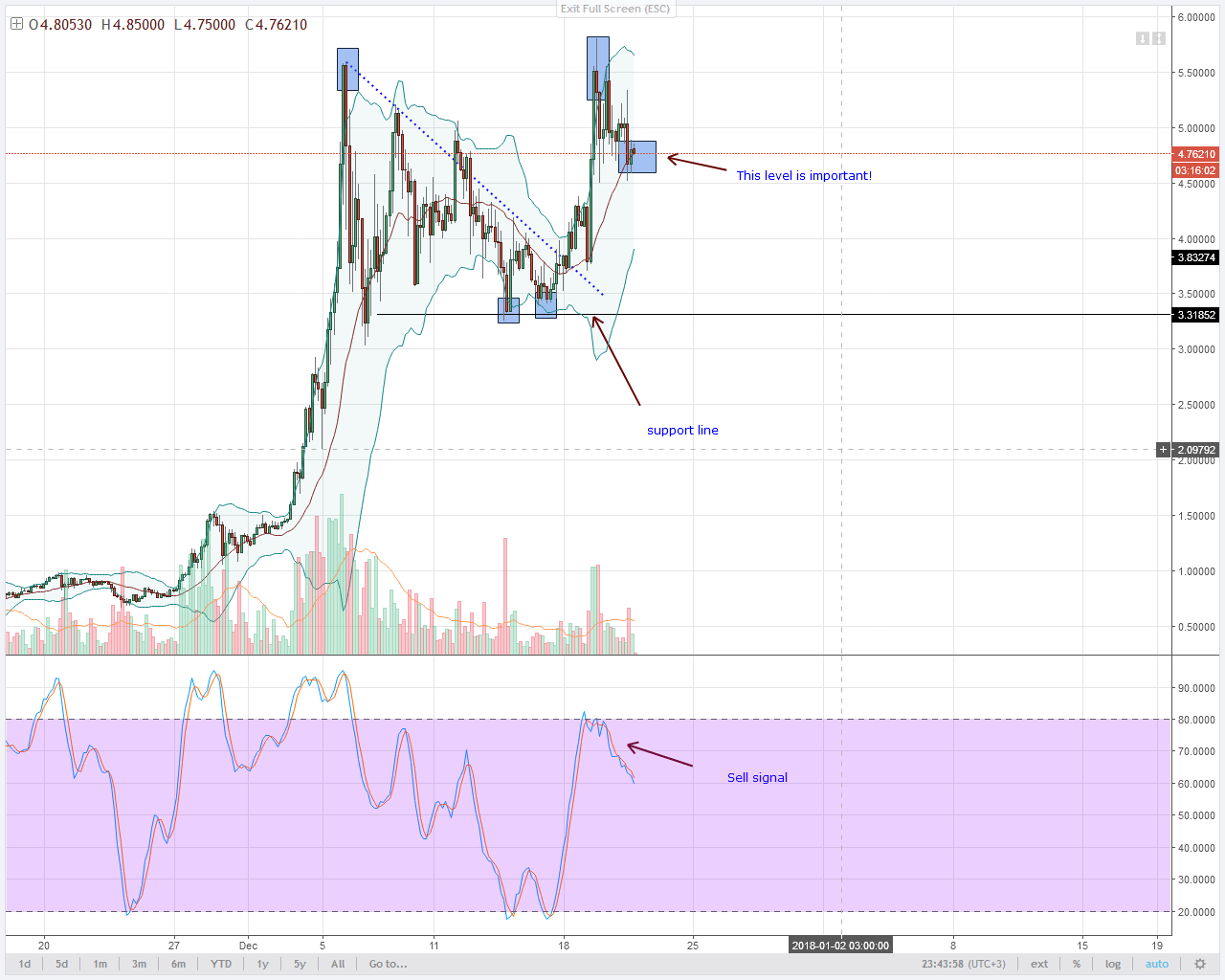 Yesterday, I wrote a novel of an analysis about IOTA.
For all I know, price close below the 20 period MA and short term traders should pull their cash and maybe invest in a FCUK wallet or cologne! I would love to know how it smells though.
MONERO SHORT TERM BEARS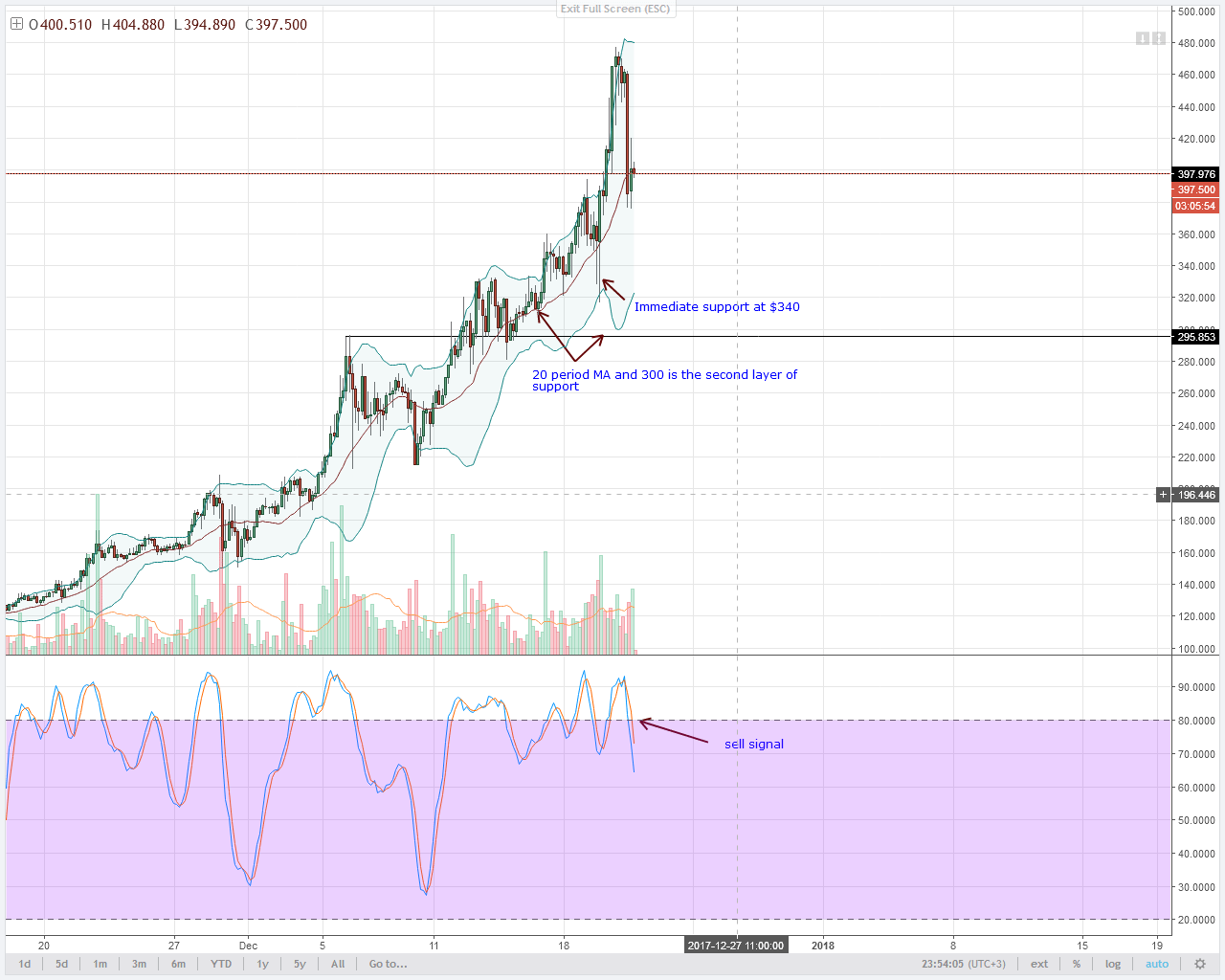 How quickly can price drop? DASH and Monero got the answers. After testing $475, we needed a follow through and instead, Monero replicated DASH and BTC.
All of these P2P currencies are dropping like a stone! I don't know where the bull-on switch is on but I seem to know what may happen if the 20 period MA main support in the 4HR chart is broken.
We are bullish, yes without a doubt but in the weekly chart and that's about it.
However, stochastics are bearish in our entry chart and until we have a convincing buy signal Monero sellers may take the front seat. Now, the question is …will prices reach $300?
That I don't know but should this bear trend continue, I will place a 30% chance.
LTC FOLLOWS BTC STEPS…LIKE FATHER LIKE SON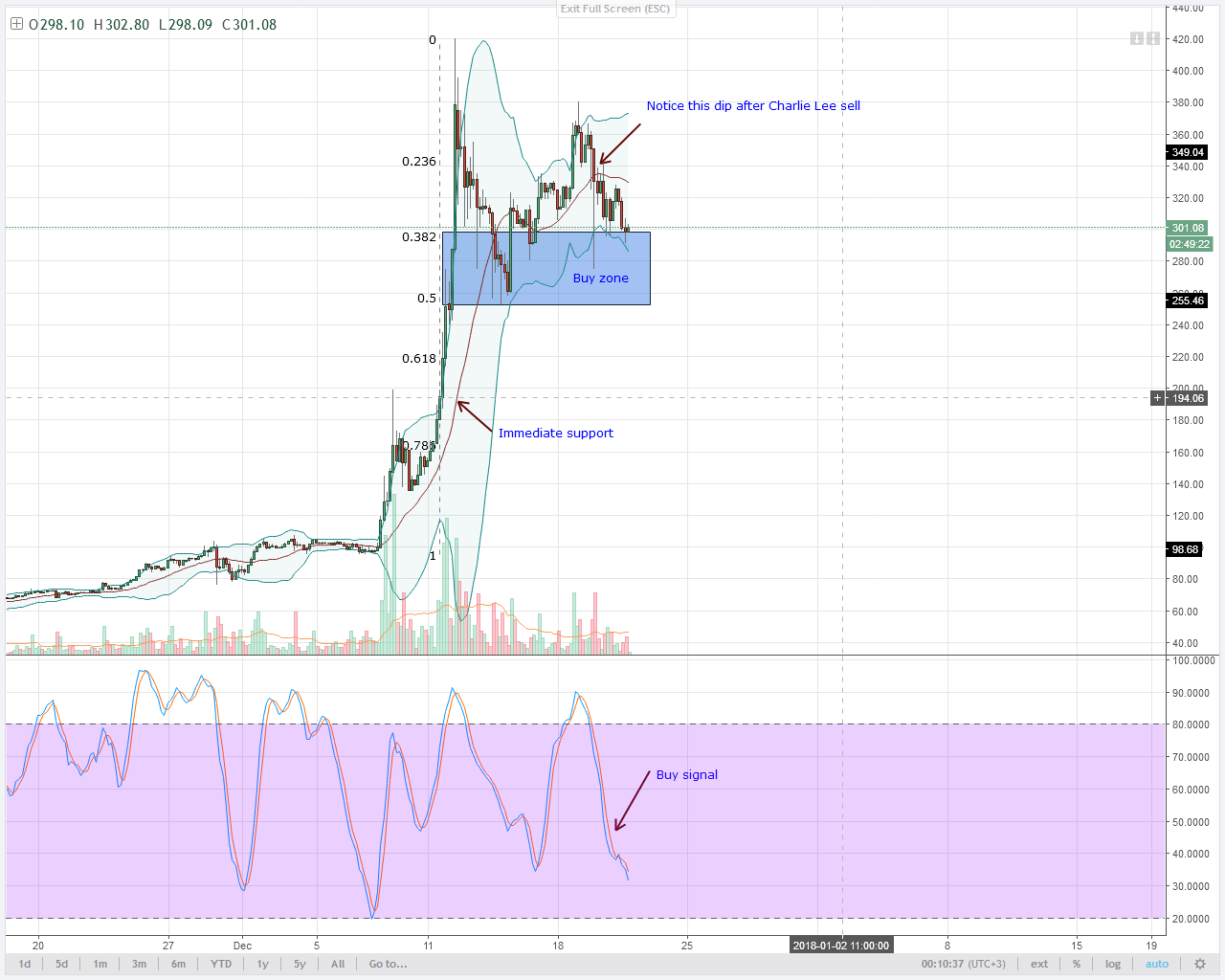 Guys, let's stay calm and collected. LTC and their buds are having a rough day but we should not panic. Evidently, prices are actually consolidating and still on the upper edge of our potential support zone-I marked it on the chart.
As we can see, LTC bears are in charge and the faster prices band along the lower BB, the better for LTC buyers to jump in at best prices which is around $250.
Even if it is not at around $250, at least a stochastic buy signal at or lower levels will be a signal to go long.
All charts courtesy of Trading View