Hello and welcome to News BTC's Market Outlook September 27.
DASH/USD
DASH dropped a bit during the session on Tuesday, but found support near the $340 level. This is an area that should continue to offer support, and I believe that if we stay above there, the market will probably go looking towards the $355 level above. A clearance of that level then frees this market to go looking towards the $370 level next. I have no interest in shorting this market, as there is a massive amount of support just below.
LTC/USD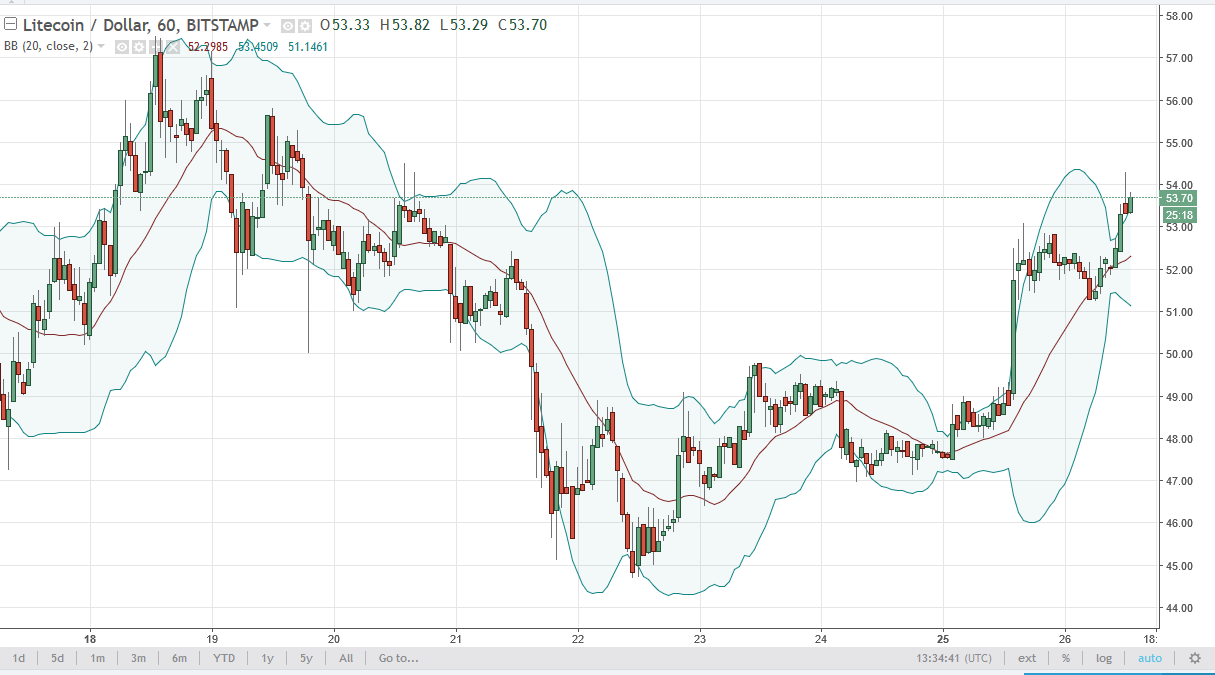 Litecoin rallied after initially dipping during the day on Tuesday, but seems to be finding a bit of resistance near the $54 level. If we can clear that area, I think that the market has the ability to go towards the $58 level next. I like buying dips, so if we pull back, this should be value the traders will be taken advantage of. I believe that the $50 level is now the "floor" in the market.
Thanks for watching, I'll see you again tomorrow.