Bitcoin is still leading the market, but the trend is turning to bulls, a new entry point is waving.
BTC/USD
Resistance: $11,650 & $13,000, support: $9,900 & $9,230.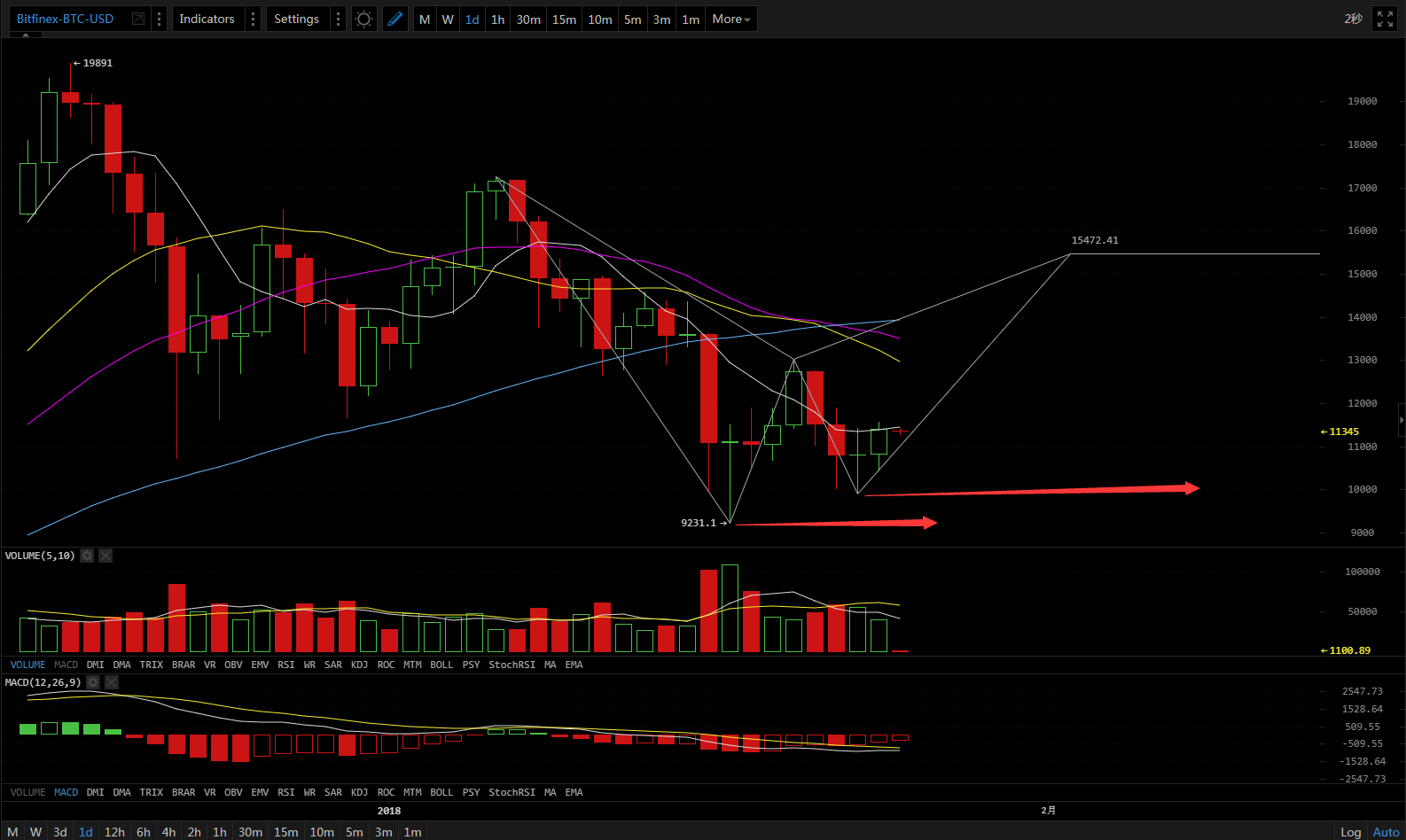 Data feed from AICoin
Comments:
Basically, the bullish trend of broad market has been formed, though BTC is still suffering from the possible bearish factors, trend is inclining to bulls however main funds try to depress the price and accumulate chips. Even if there's a bearish policy ahead, the market is expected to suffer less loses than it did on September 4, the possibility for a correction can't be excluded,. Target can be set near $15,000.
Suggestions:
Chasing after dips is not recommended though bulls are stronger than bears, but you can try to go long when price dips and pay special attention to the risks. Setup with heavy positions is also not recommended before bearish factors are completely digested.
BCH/USD
Resistance: $1,693, support: $1,480.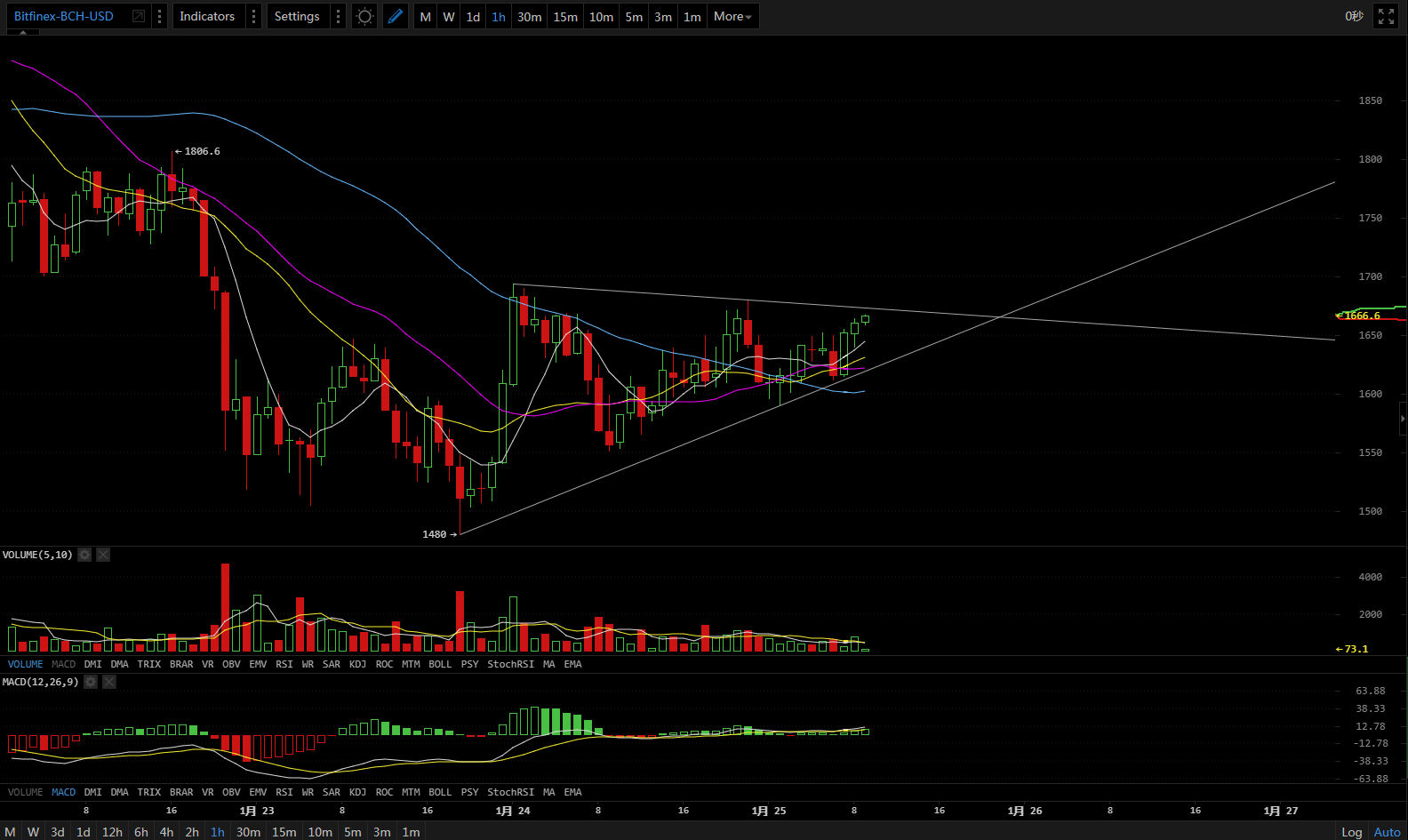 Data feed from AICoin
Comments:
Strength of current rally seems weak as BCH follows the trend of broad market. Besides, BCH has come to the end of the oscillating triangle area on hourly chart with signs of an upward breakout. The breakout in BTC price is the only thing that BCH needs for a surge.
Suggestions:
In case of a fake breakout, special attention should be paid to volumes when price breaks above the triangle area, besides, chasing high is also not recommended as BCH may be blocked by the possible bearish policy.
ETH/USD
Resistance: $1,150, support: $1,000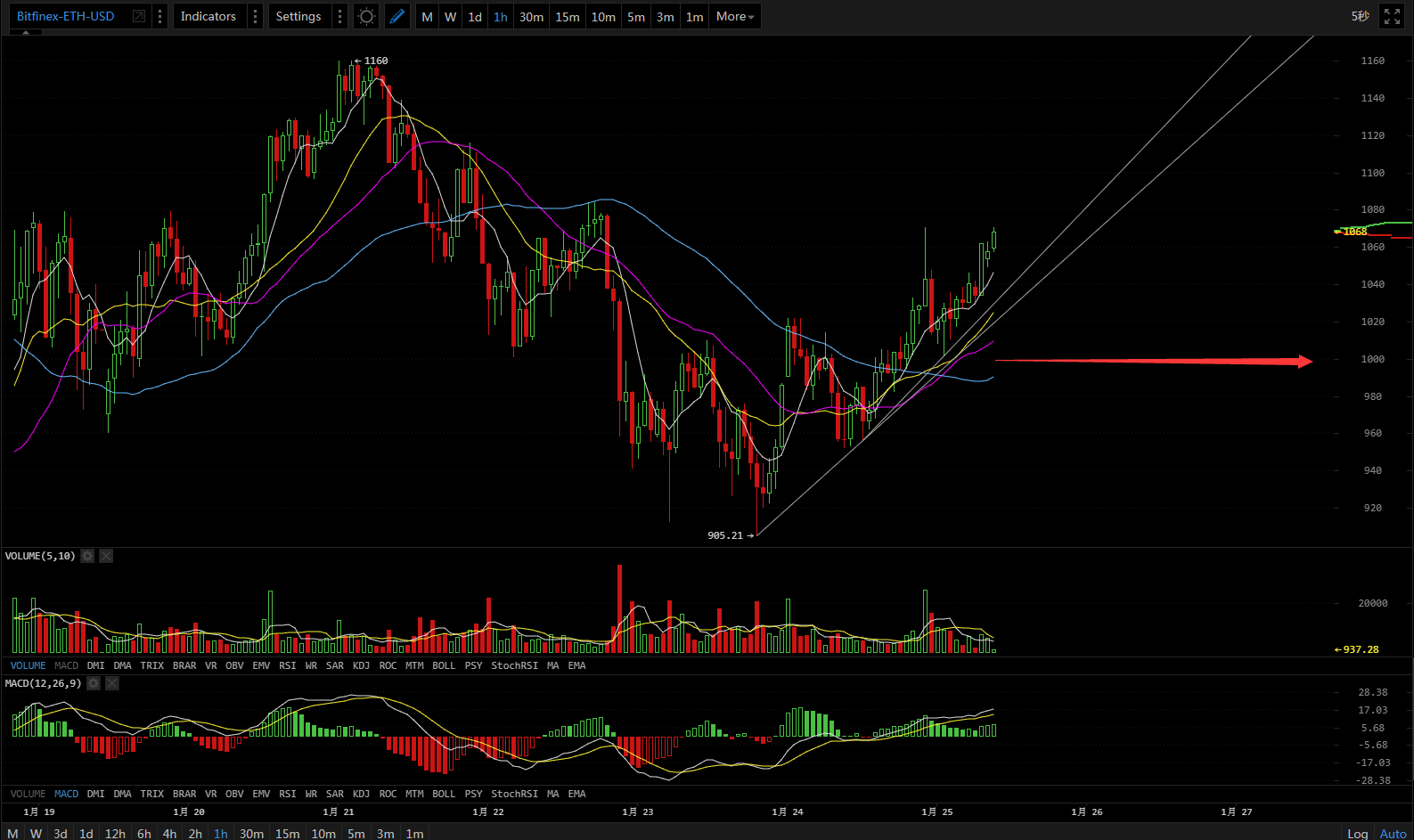 Data feed from AICoin
Comments:
ETH gets straight to the point and bounces with decent strength as usual. Currently, ETH remains well above $1,000 and holds a great chance to test the resistance area near $1,150.
Suggestions:
ETH holds greater risks when compared with BTC as it shows greater strength during rally. Even if you set up long positions at a low level, being cautious is still recommended.
ETC/USD
Resistance: $30, support: $28.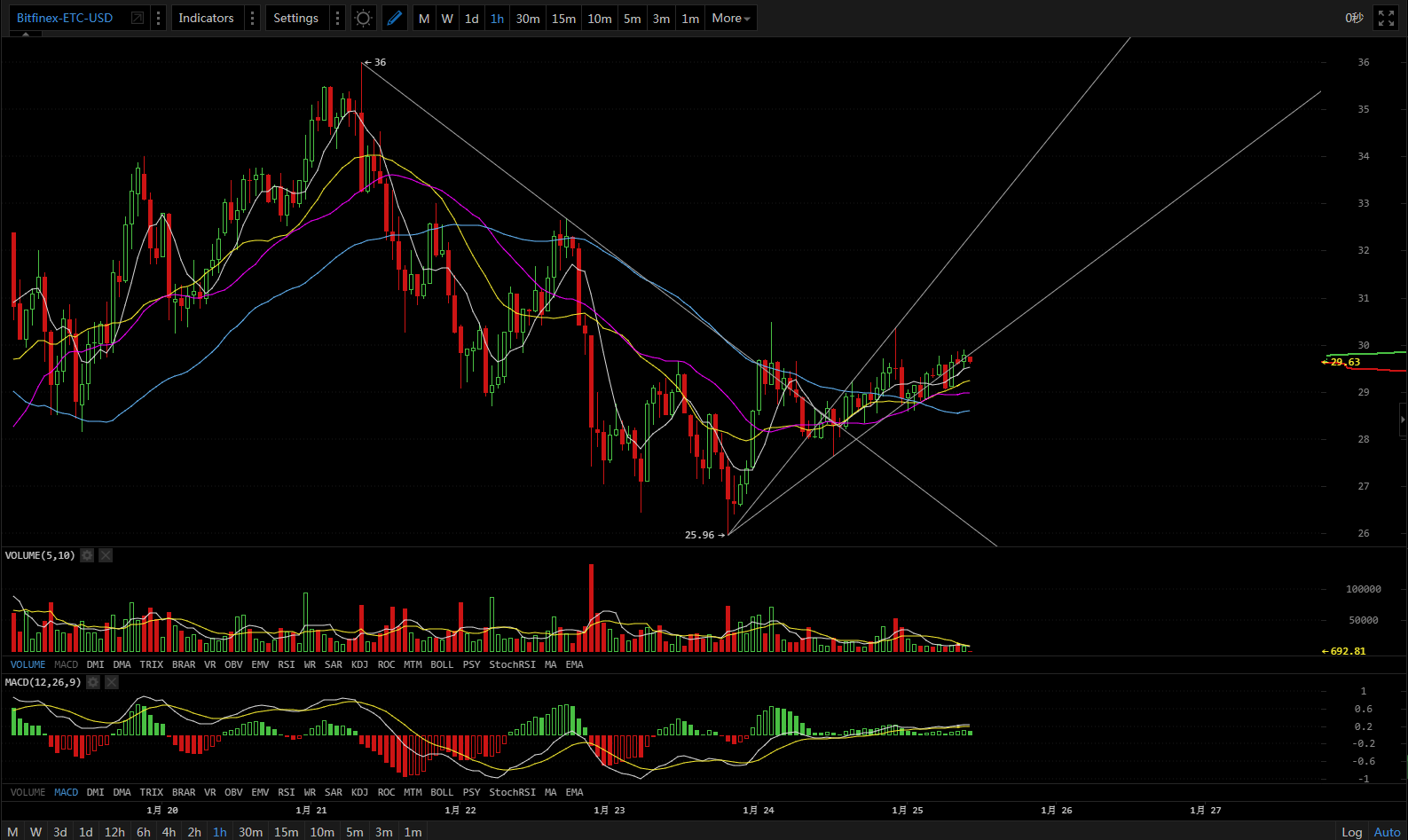 Data feed from AICoin
Comments:
ETC stopped dipping further yesterday and turned stable in price move, sharing a similar move pattern with LTC. More gains can be expected if ETC breaks above the resistance area near $30, target price can be set at $40.
Suggestions:
Though it's difficult to pull ETC down by dumping chips as it closely follows the broad market in price move, the breakout in ETC price still needs the assistance from BTC price. Positions can be set up in advance, when price skyrockets, adding to your positions is recommended.
LTC/USD
Resistance: $187, support: $171.
Data feed from AICoin
Comments:
LTC seems weak and shares a similar move pattern with BCH but not ETH. Since the strength when price dipped below the triangle area last night was insufficient, LTC is very likely to start next round of rally when the broad sentiment turns bullish.
Suggestions:
Technically speaking, LTC still has enough room to climb, you can deploy your setup in advance.
Original by Eric Chau from Hashpai, translated and posted by AICoin Jami.
Disclaimer: The information contained herein is not guaranteed, and is strictly for information purposes only. It does not constitute any trading proposal and will not be liable for any loss based on the information herein.