Bitcoin's turbulent price action over the past few days hasn't offered too many insights into its near-term trend, as the crypto has yet to break above or below any key technical levels.
Analysts are now pointing to the emergence of a highly bullish pattern that may have major implications on its near-term outlook.
This ascending triangle has been formed over the past couple of weeks, with the upper and lower boundaries of the pattern both being confirmed on multiple occasions.
If validated, this pattern could allow the benchmark cryptocurrency to post significantly further gains in the coming weeks once it is able to break above its upper boundary at $12,000.
This pattern also comes as Bitcoin begins flashing some signs of overt strength due to its strong reaction to its support at roughly $11,200 that was tapped overnight.
The confluence of this pattern with a strong market structure seems to indicate that a breakout rally is imminent.
Bitcoin Shows Signs of Strength Following Overnight Plunge
At the time of writing, Bitcoin is trading up just under 2% at its current price of $11,550. This is around where it has been trading at following its overnight rebound.
The selloff faced yesterday evening led it to lows of $11,150 before it met a massive influx of buying pressure.
This sharp decline nearly invalidated the strength that the crypto has built over the past week, but it appears that bulls have prevailed over bears.
It now seems that the crypto may see further near-term upside, as one analyst is explaining that the ongoing break above $11,550 is technically significant.
He notes that a sustained bout of trading above this level could open the gates for "another crack at breaking $12,000."
"Bitcoin: Took out the highs then took out the lows into demand, all within the range of the candle that started the month with a HTF retest. Above the pivotal zone and swing high at $11550 and we should have another crack at breaking $12k."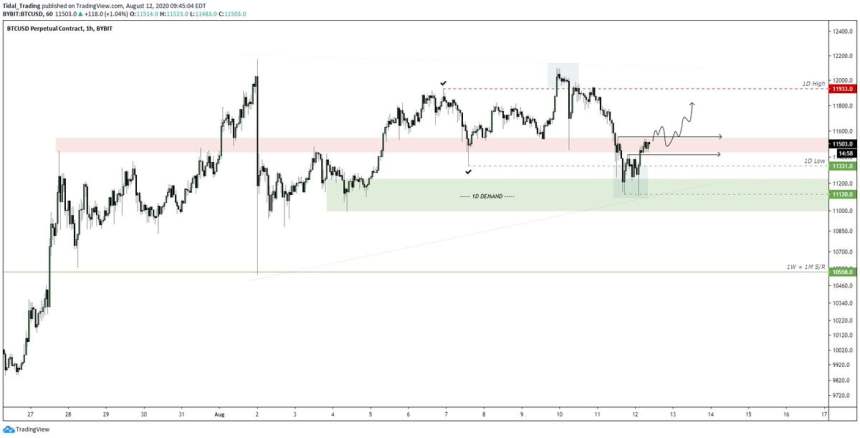 Image Courtesy of HornHairs. Chart via TradingView.
This Ascending Triangle May Propel BTC Significantly Higher
While speaking about Bitcoin's near-term outlook, one analyst explained that a recently formed ascending triangle might be enough to boost it significantly higher.
"Certainly not out of the woods, but BTC setting up really nicely on the 4h with this back to back doji/tweezer look. A reversal here starts to setup a nice look at a possible ascending triangle, which I've drawn a lot of lately, but they just keep painting."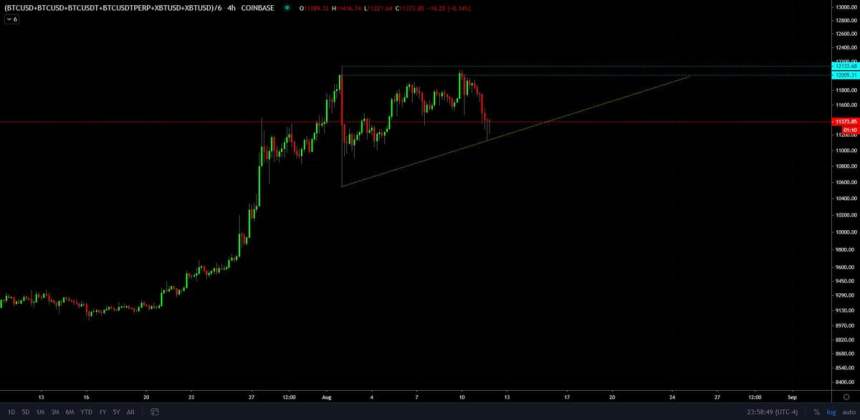 Image Courtesy of Jonny Moe. Chart via TradingView.
Unless Bitcoin retraces the gains it has posted throughout the past several hours, it does appear that it is poised to see further upside.
Featured image from Unsplash.
Charts from TradingView.