Veteran trader Peter Brandt has published an XRP price prediction as part of the latest weekly report to his Chart Wizards community, which is causing astonishment – even for him. The prediction is prompted by the recent 25% increase in the XRP price over the last seven days.
Brandt writes in his analysis, "I'll be the first to admit that when I hear someone mention Ripple, I discount whatever they're about to say next. Truly an OG crypto project, I'd rather watched paint dry for 5 years, and it would have been equally as profitable."
Furthermore, the legendary trader points out that XRP has been in a tailspin since its all-time high of $3.84 on January 4, 2018. As Brandt states, during the last crypto bull market of 2020/21, XRP couldn't even reclaim its 2018 bull market high.
The reason for this is clear to Peter Brandt: "The company has been embroiled in a lawsuit against the SEC for over a year, and it has exhausted bulls." XRP has now come back into his focus, however, after "XRP re-appeared on his watch list."
Brandt has spotted a Compound Fulcrum Bottom pattern on XRP's 3-day chart, which makes the cryptocurrency an asymmetric trade for him:
Up 20% in the last 7 days, Ripple fits the criteria for an asymmetrical trade. If the Fulcrum Bottom is legitimate, then maybe the massive consolidation below the 2018 high resolves to the upside, and maybe the minimum price target is about $3.00, making this a 10:1 minimum trade setup.
The analyst also shared the following chart via TradingView and stated: "The daily chart displays a rare compound fulcrum. This chart looks very constructive."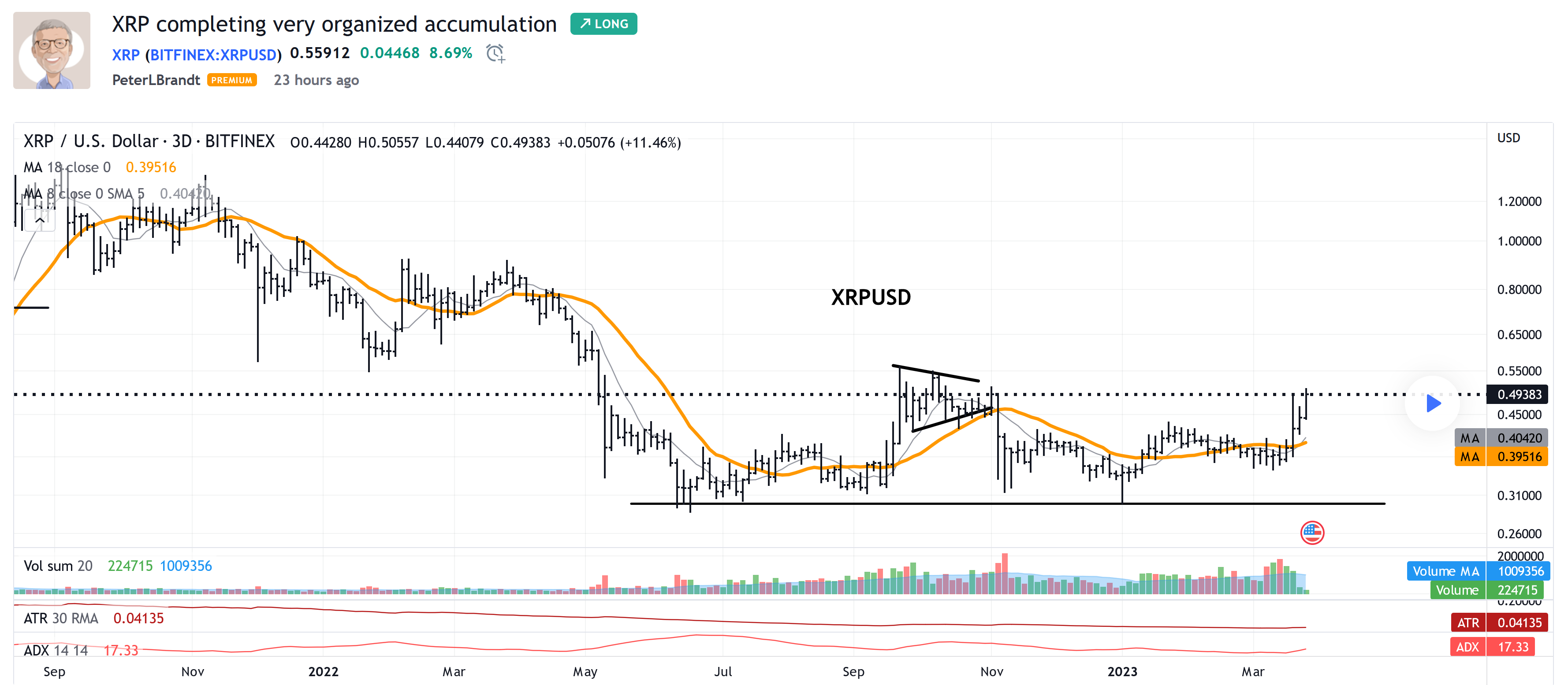 In a 2015 report, Brandt describes the Compound Fulcrum as an "extremely rare" pattern. "In fact, if a chartist diagnoses this pattern more than once every few years, then it is being overdiagnosed," the analyst wrote.
The pattern itself, the compound pivot point, is always a bottom pattern, never a top. It occurs when a market forms a complex head and shoulders (H&S) top pattern after a prolonged and extended decline.
XRP – Nothing To Lose?
Notably, XRP community attorney John E. Deaton also recently pointed out the asymmetrical upside potential in light of the legal battle between Ripple Labs and the U.S. Securities and Exchange Commission that is nearing a ruling in District Court. Deaton tweeted:
If Ripple loses what happens? The status quo happens while Ripple appeals to the 2nd Circuit Court of Appeals. The SEC did NOT seek a preliminary injunction. Ripple continues to grow 800% like it has.

But if Ripple wins…..
At press time, the XPR price was up 6% in the last 24 hours, trading at $0.5505. At one point, XRP topped $0.58, overtaking the high from September 23.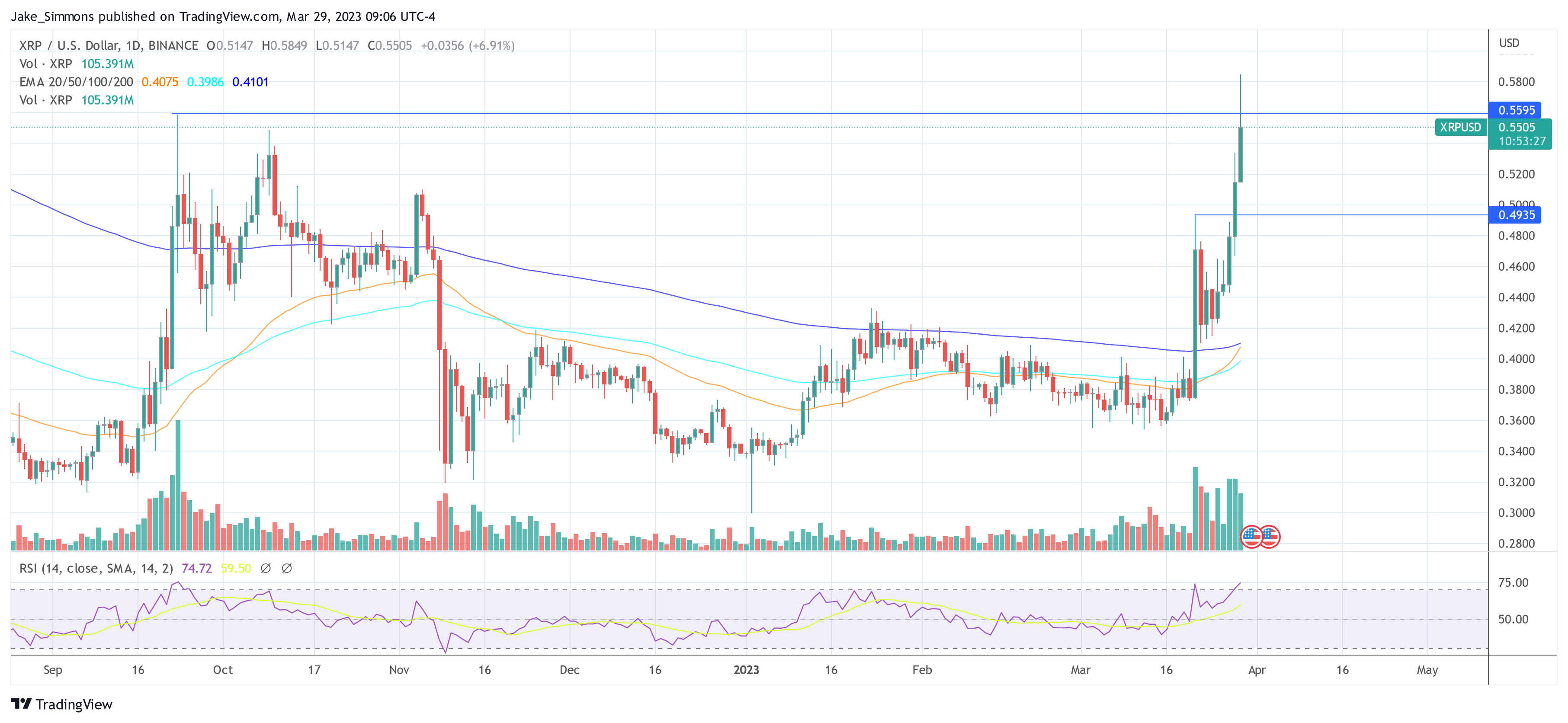 Featured image from iStock, chart from TradingView.com