A sudden upward surge has given rise to conjecture regarding the activities of influential market players, commonly called "whales," who may leverage the price decline to amass Bitcoin holdings.
Given the increasing allure of the cryptocurrency market, it is imperative to scrutinize recent occurrences that affect Bitcoin's trajectory significantly.
This examination will delve into these advancements and their possible ramifications on Bitcoin's future prospects, particularly their impact on price patterns.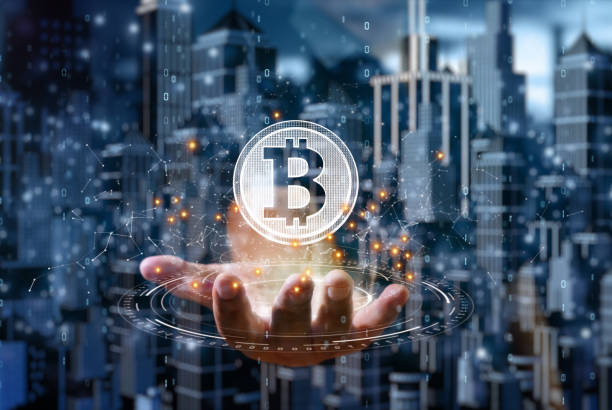 Bitcoin's price witnesses a notable bounce of $1,000 from a critical support level of $25,000, indicating a significant recovery.
Dormant Bitcoin holdings, which had remained untouched for over a decade, are suddenly being moved, raising questions about the motives behind these transfers.
Bitcoin gains momentum by breaking above a downward trendline resistance level of approximately $26,000, suggesting a bullish market sentiment and potential for further upward movement.
Intriguing Movements And Price Implications
A notable development has unfolded as a dormant stash of Bitcoin, valued at over $1.2 million, has suddenly come alive after lying dormant for over 13 years.
Blockchain data reveals that a whale initiated a transfer of 50 BTC to another wallet on Thursday.
These particular coins were originally mined in June 2010 and have remained untouched.
This recent movement follows a trend of previously inactive Bitcoin being set into motion.
In April, a remarkable event occurred when an investor, who had held their coins for a decade, transferred a staggering $7.8 million worth of Bitcoin to new wallets.
Just days later, another long-term investor or group of investors moved $11 million worth of the digital asset after 11 years of inactivity.
The movement of these long-dormant Bitcoin holdings raises intriguing questions about the motivations behind such transfers.
Additionally, the heightened interest and trading activity stemming from these movements can impact the dynamics of supply and demand, potentially exerting a significant influence on the overall price of Bitcoin in the near term.
Bitcoin Breaking Resistance And Bullish Prospects
Bitcoin has exhibited a surge in momentum as it successfully broke above significant downward trendline resistance, around $26,000.
From a technical perspective, a closer examination of the four-hour timeframe reveals that Bitcoin has surpassed the crucial resistance level of $26,000.
This level carries both psychological significance and is bolstered by a downtrend line.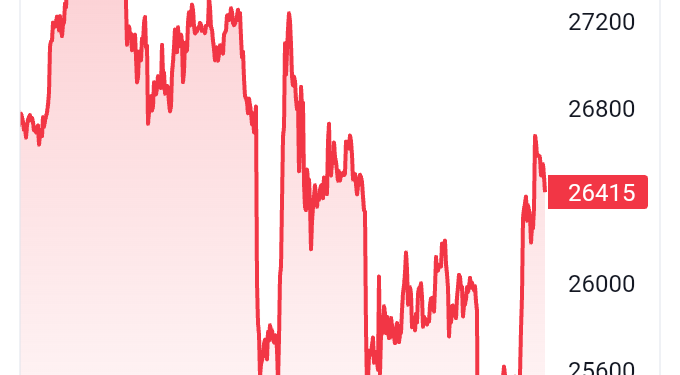 The closure of candles above the $26,200 level signifies a prevailing bullish sentiment in the market.
Moreover, BTC peaked at approximately $26,450 before undergoing a minor bearish correction.
However, it found support at the previously tested resistance level of $26,250, which now acts as a support level.
With candles closing above the $26,200 mark, the bullish trend may continue, with the next resistance level at $26,850 as the target.
Featured Image From iStock, Charts From TradingView