As earlier reported, Bitcoin holders have steadily held on to their coins in the past few months. Bitcoin whales, in particular, seem to be doubling despite the current uncertainty in Bitcoin's future projection. Long-term holders add an average of 50,000 BTC to their wallets every month, as indicated by the HODLer Net Position Change indicator provided by Glassnode. 
On the other hand, whales of Ethereum, the second largest crypto in the world, appear to be on a different trajectory. On-chain data has shown that while Bitcoin whales hoard their coins, Ethereum whales appear to be dumping their holdings in recent years.
Bitcoin Whales Buying More, Ethereum Whales Selling
Bitcoin whales, meaning the largest holders with 1000 BTC or greater, have been steadily accumulating more BTC since 2018, according to data from on-chain analytics firms. However, there have been sell-offs, either through extended bear markets or during profit-taking after a strong bullish uptrend.
A research analyst for Cryptoslate named James Straten posted on social media that Ethereum whales with more than 1,000 ETH have been selling since the same period. While sharing a Glassnode chart, he shared a correlation between the whales of the blockchains.
On-chain data shows ETH whales have offloaded 20 million ETH since 2022, with 12 million ETH being sold off this year alone.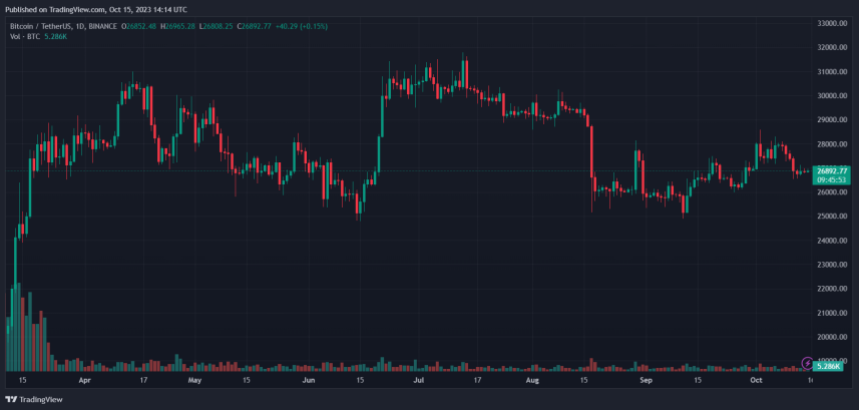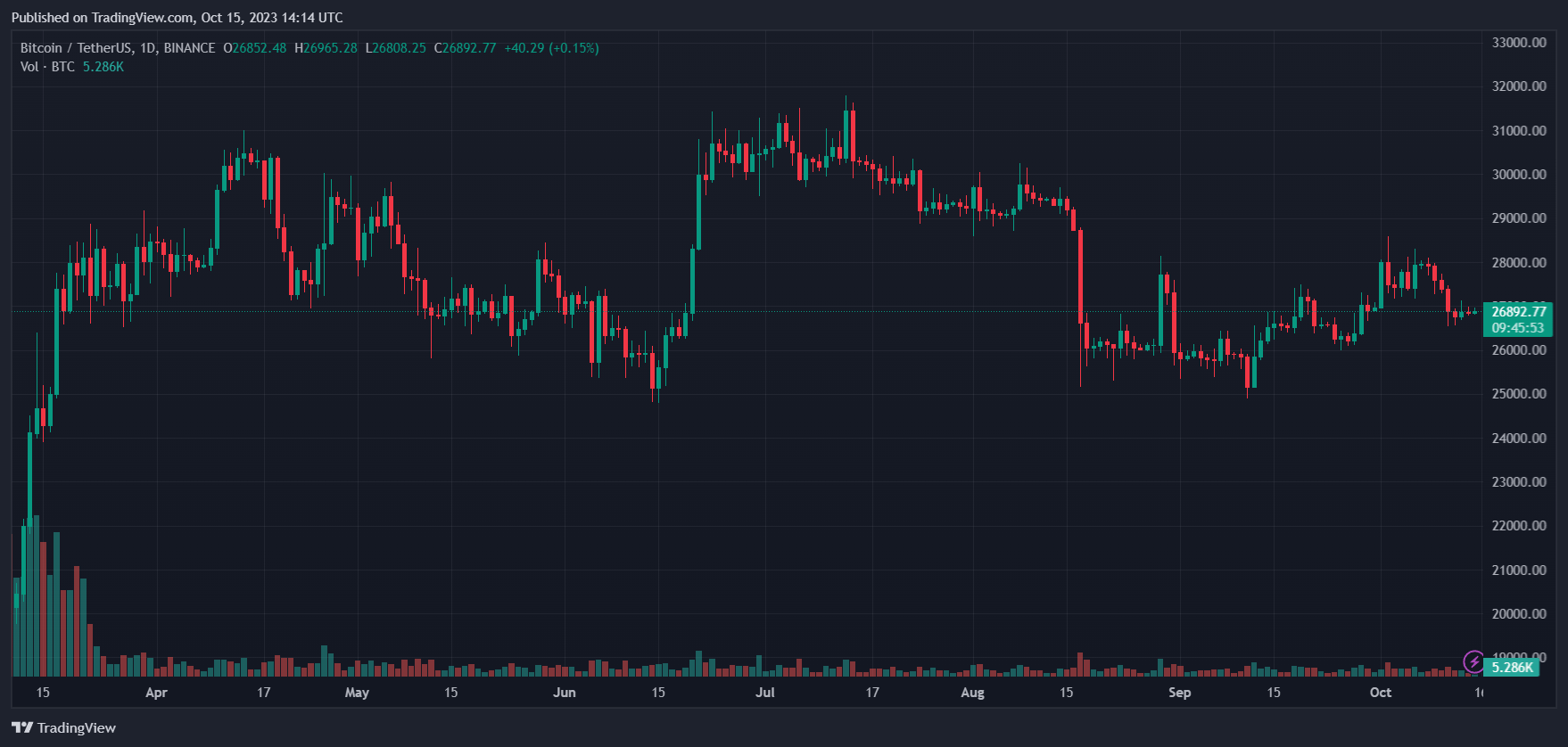 Possible Explanation For The Contrasting Whale Activity
The story these on-chain metrics tell provides insight into the prevailing mood among large crypto holders of different blockchains. 
Although the amount of ETH held by whales might indicate they have sold or moved their funds to other cryptocurrencies, a better possibility is that these whales transferred their ETH into Ethereum smart contracts. Since Ethereum version 2.0 kickstarted its journey in December 2020, the number of tokens in the staking protocol has grown significantly. 
ETH 2.0 requires validators to stake 32 ETH in its deposit contract to validate transactions on the Ethereum blockchain. At the moment, the contract now has 31.2 million ETH worth $48.6 billion locked. This seems consistent with on-chain data, which shows that the percentage of supply tied in smart contracts overtook the supply in addresses holding 1000+ ETH in late 2020. 
Crypto research analyst André Dragosch shared this correlation on social media platform X. The correlation buttresses that the Glassnode data doesn't consider the ETH tied in smart contracts for its whale supply metric.
With a domination of 17.8% over the whole cryptocurrency market, the Ethereum blockchain continues to solidify its position as the undisputed leader of smart contracts. Unlike Bitcoin whales, bullish ETH whales are not just HODLing but employing techniques to maximize their crypto gains.
At the time of writing, ETH is trading at $1,557. However, a recently failed bullish pattern formation could send the price of ETH falling below $1,000.
Cover image from Unsplash, chart from Tradingview