Binance, as one of the leading crypto exchanges, tried to exhibit transparency in its operations, especially on the security of customers' funds. This led it to publish its proof of reserve (PoR) reports. However, the collapse of some firms like Celsius Network, FTX, and others has instilled fear and doubts about crypto exchanges and platforms.
Investors lost confidence majorly in centralized platforms. Hence, most CEXs have taken to publishing their proof of reserve assets to indicate the safety of users' funds.
Difference In Binance's Reported BTC Holding
Some revelations hint at the under-reporting of the Binance PoR assets. For example, according to on-chain data provider Glassnode, the crypto exchange balance shows a total Bitcoin holding of almost 584,600 BTC. But the exchange reported having about 359,300 BTC in its Proof of Reserves (PoR).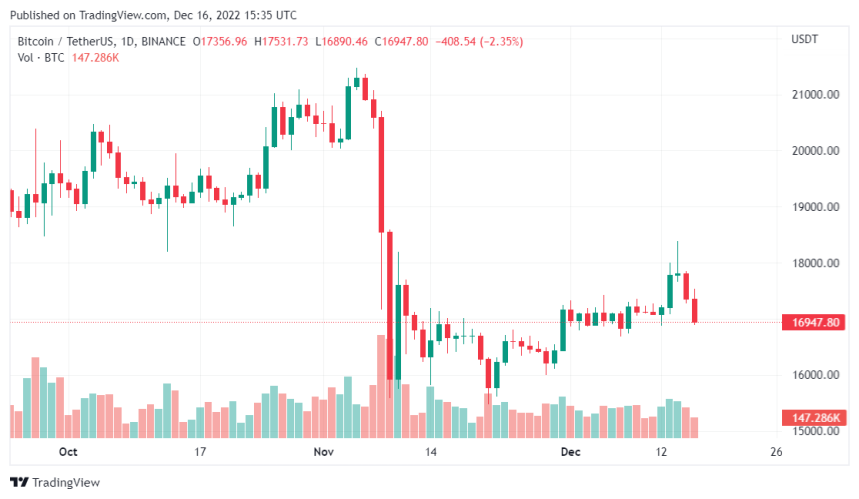 This discrepancy of 200,000 BTC, Glassnode points out, shows an under-reporting of its BTC holdings. The difference is worth approximately $3.4 billion at the current market price.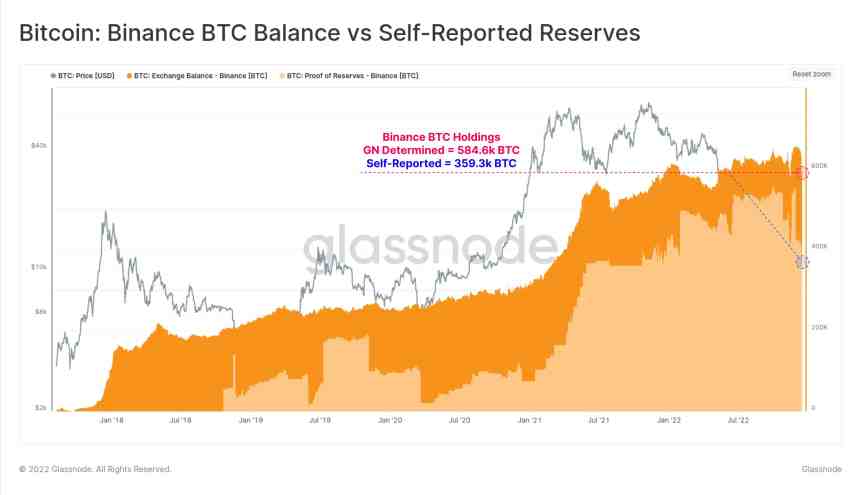 The Ethereum balance, as reported by Binance in its proof of reserve and the on-chain data provider, was similar. Both reports showed about 4.65 million ETH held in Binance reserves.
Also, data from Glassnode showed that the exchange's balances witnessed increased volatility through December. This happened due to the FUD surrounding Binance, as the exchange faced a similar situation to FTX. The FUD had triggered increased withdrawals from the crypto exchange.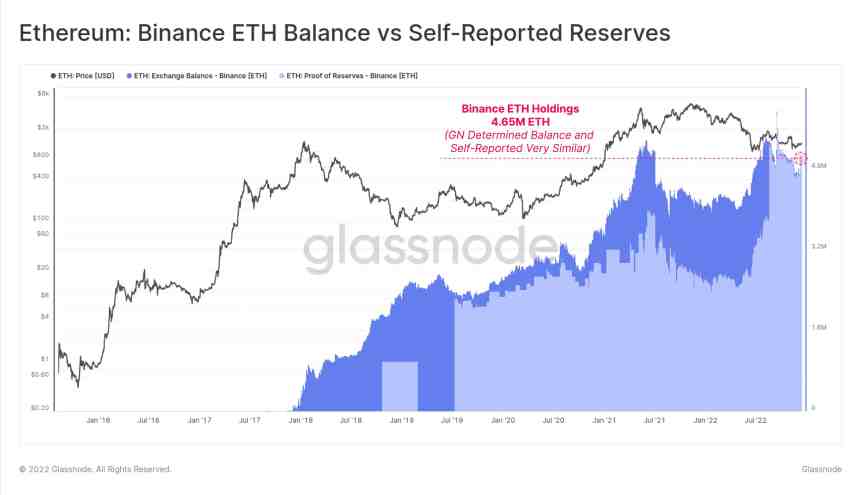 Ethereum balance vs self-reported reserves
Binance Records Massive Outflows
The exchange has witnessed more outflows with the growing tension regarding the PoR report. In addition, according to on-chain data, Binance Bitcoin Deposit and Withdrawal Volume revealed more BTC withdrawals over the past few days.
The platform recently recorded significant outflows of 57,300 BTC. However, the flows of Ether have been more stable on Binance than Bitcoin.
Data on Ethereum Deposit and Withdrawal Volume shows the largest daily outflow of 456,700 ETH. Notably, most investors preferred the self-custody approach after the collapse of the FTX exchange.
Also, the exchange recorded considerable volume in combined outflows of stablecoins. An equivalent of about $3.2 billion worth of stablecoins left the exchange in the last 30 days. This is because the coins remained the central part of the Binance FUD. Some withdrawn stablecoins include BUSD, USDT, USDC, and DAI.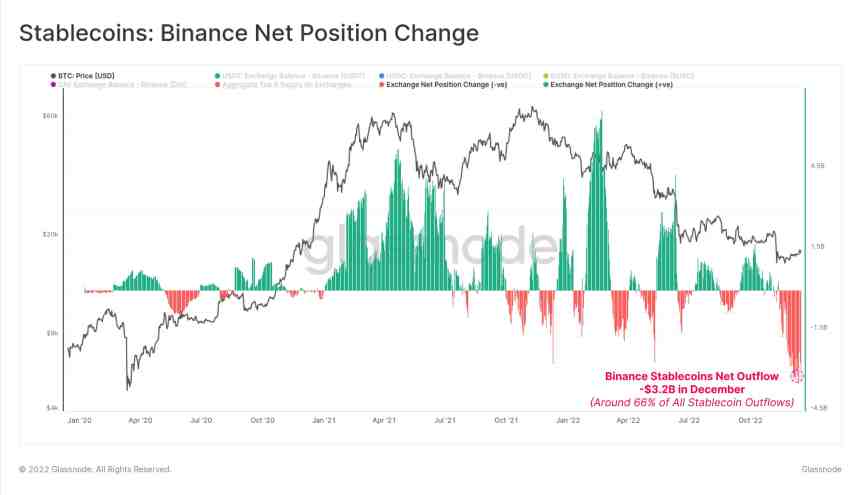 However, the CEO of Binance, Changpeng Zhao (CZ), took to Twitter to calm customers concerning their financial security and withdrawals  CZ assured users of the safety of their crypto assets  He noted that the "stress tests" contribute to building trust in their users and the entire crypto community.