Hi Everyone,
"The problem is that capitalists typically don't know how to divide the pie well and socialists typically don't know how to grow it well."
In last Friday's market update we reviewed an investor note from Howard Marks, who spoke about growing the pie. The above quote comes from a brand new report from the legendary investor/philanthropist Ray Dalio.
In the report titled Why and How Capitalism Needs to be Reformed, Dalio, similar to Marks, blames a polarised political climate where the gap between capitalists and socialists is increasing rapidly.
Unlike Marks however, Dalio takes it one step further and traces the root of the issues to a failing education system.
In his view, funds are increasingly being siphoned from the have-nots to benefit the haves, the deteriorating education among the former is directly responsible for everything from the widening wealth gap to incarceration levels, to emotional and health issues and of course, the political divide.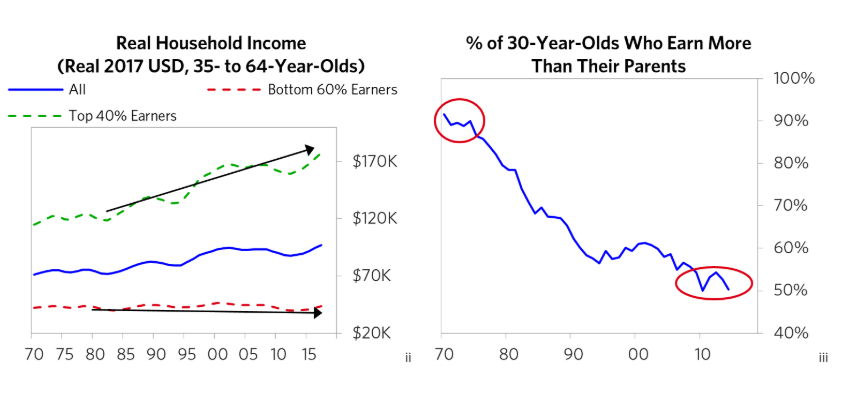 In Dalio's words, this self-reinforcing feedback loop has come "to the point that capitalism and the American Dream are in Jeopardy."
We can fix it though. In his report, Dalio talks about impact investing in the education sector as the solution to fixing this problem.
@MatiGreenspan – eToro, Senior Market Analyst
Due to local elections, there will be no daily market update tomorrow. We will resume on Wednesday, April 10th.
Today's Highlights
Stocks are Steady
Safety Plays
Crypto Testing
Please note: All data, figures & graphs are valid as of April 8th. All trading carries risk. Only risk capital you can afford to lose.
Traditional Markets
Stocks are not doing so hot this morning and most global indices are in red. There doesn't seem to be any significant news item driving it, but there's clearly a touch of 'risk off' sentiment in the markets.
Economic news is light today and tomorrow, as we await the ECB announcement on Wednesday. The jobs data that came out on Friday was taken very well by the market as the number of jobs in the US grew more than expected but wage gain was more tepid then normal.
That last figure seems to reinforce the Fed's policy of patience and we can probably expect them to make good on their forecast for no rate rises this year.
The lack of sentiment and lack of direction is evident in the stocks and the US Dollar.
Safety Plays
Though things are stable in the stocks and among the major currencies, we can see movement in the commodities and bonds.
Crude oil rose into the weekend and is now holding its higher levels, while gold seems to be rising off its recent lows this morning.
It seems that as the central banks continue to provide more and more liquidity, some of them are seeking hard assets to back up their reserves. This report shows how China has been increasing its gold holdings steadily over the last few months.
Testing Crypto
Volumes have come down a bit from last week's surge but are still about double what they were last month. All eyes are currently on bitcoin, which is testing the upper end of its range.
The star altcoin over the weekend was Ethereum Classic, which is up 36% since Friday morning. This as Binance Coin continues to trade against the rest of the crypto market.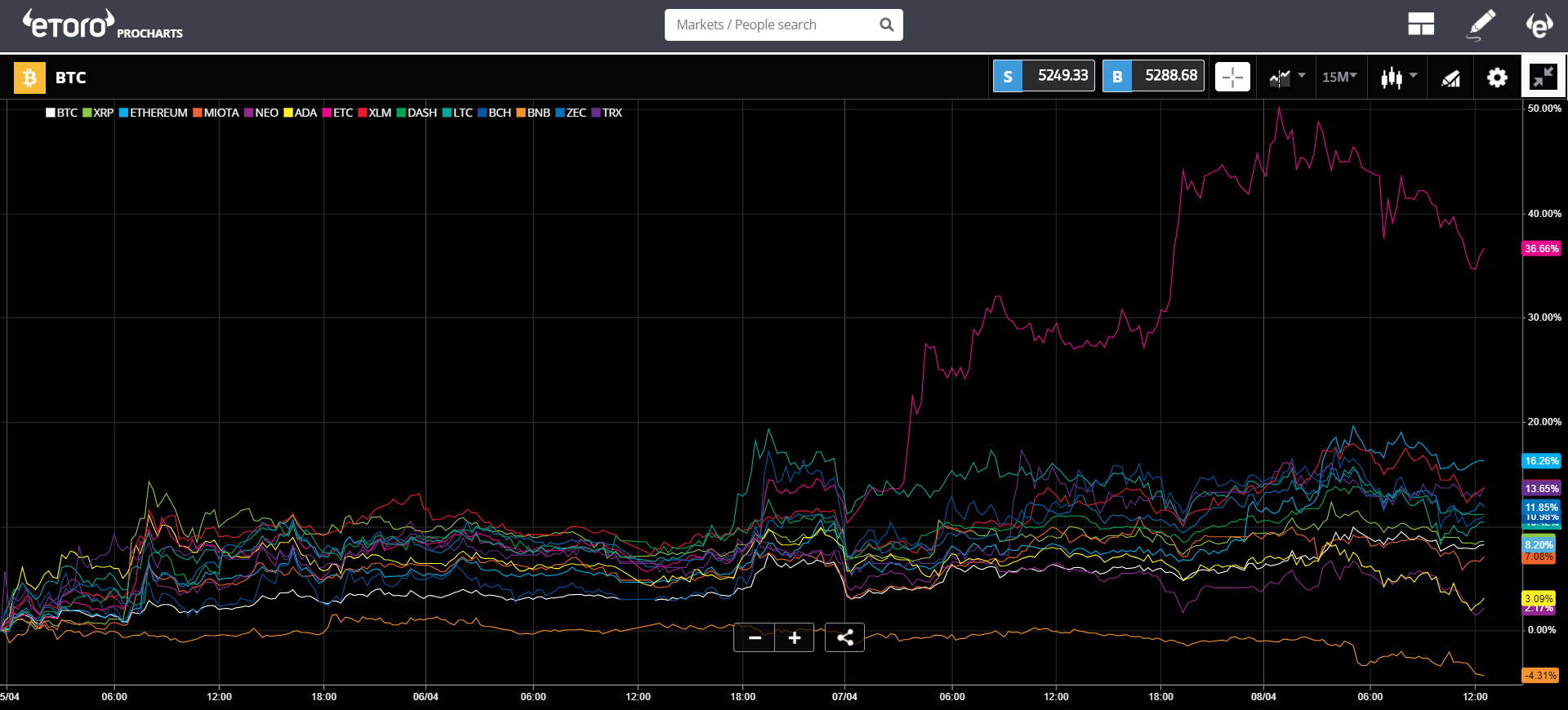 Let's have an amazing week ahead!
About the Author: Mati Greenspan is a Senior Market Analyst at eToro

Connect with Mati on….

eToro: http://etoro.tw/Mati
Twitter: https://twitter.com/matigreenspan
LinkedIn: https://www.linkedin.com/in/matisyahu/
Telegram: https://t.me/MatiGreenspan
Office Phone: +44-203-1500308 (ext:311)


Disclaimer: The opinions expressed in this article do not represent the views of NewsBTC 
or any of its team members. NewsBTC is neither responsible nor liable for the accuracy of 
any of the information supplied in Sponsored Stories/Press Releases such as this one.