Hi Everyone,
As the central banks continue to lead from behind, it seems the number one thing driving the markets at the moment is corporate profits. Welcome to earnings season.
Investors got a good taste on Friday as JP Morgan and Wells Fargo managed to surpass investor expectations. Today, we continue to watch the financial sector as Citi Bank, Goldman Sachs, and M&T Bank report before the opening bell.
You can check the times and forecasts for all the upcoming earnings announcements at this link: https://www.etoro.com/investing/earnings-reports/
@MatiGreenspan – eToro, Senior Market Analyst
Today's Highlights
Chinese Fakeout
Trump Vs Fed
Blockchain in Paris
Please note: All data, figures & graphs are valid as of April 15th. All trading carries risk. Only risk capital you can afford to lose.
Traditional Markets
At one point Chinese stocks were up by 3% today, but it seems that by now the gains have been almost completely erased.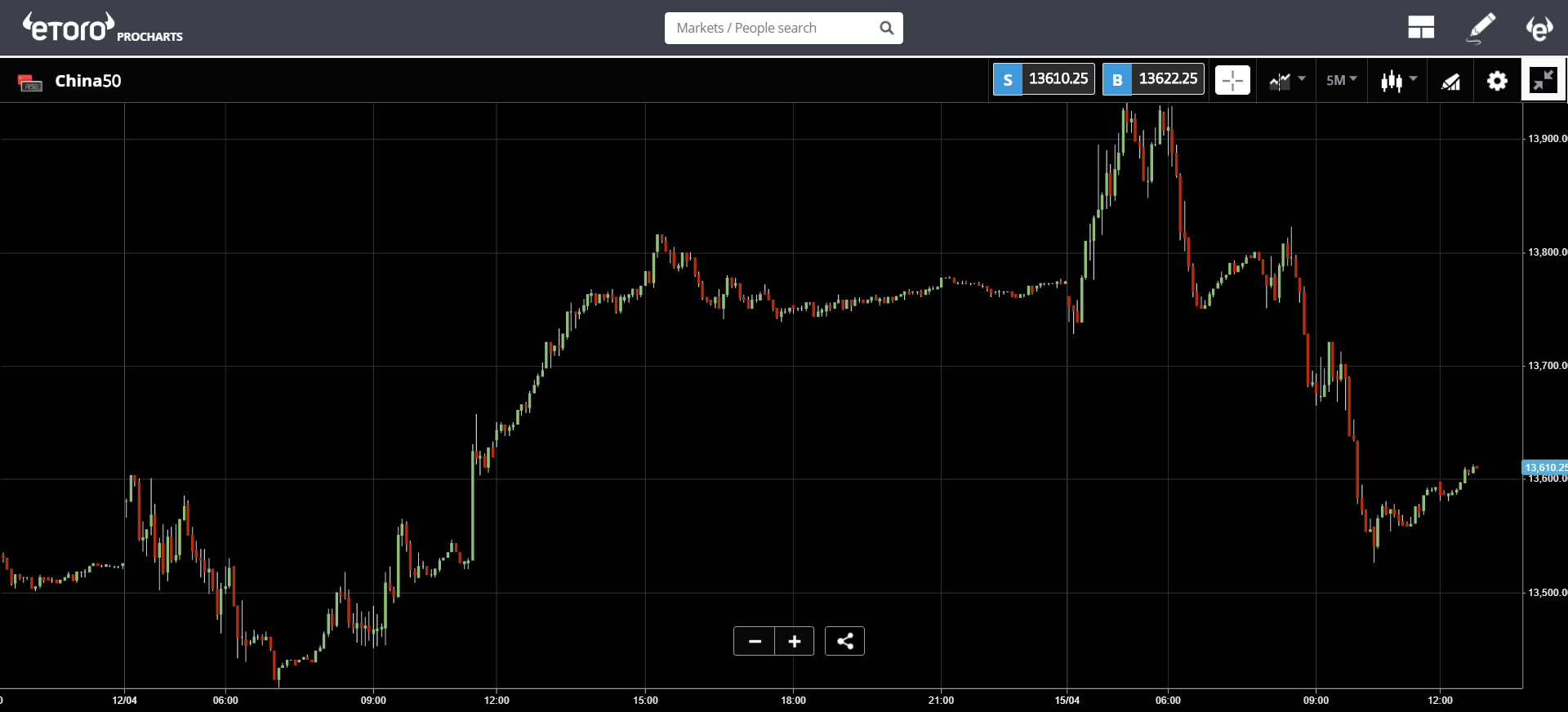 Two reasons have been named for the sharp increase. The first is a delayed reaction to some positive trade balance figures on Friday. As the numbers were published in what is technically the weekend in China, it would make sense for the reaction to come this morning. Also, the numbers were really good.
The final figure was published at 221 billion CNH, as economists were forecasting just 2 billion CNH.

The second reason is…
There doesn't seem to be any immediate reason for the gains to have been erased. Funny that.
Trump Against the Fed
Over the weekend, the US President continued his attack against the US Federal Reserve with a tweet that was more than slightly shocking…
What's unclear to me, aside from what calculation was used to arrive at these numbers, is what exactly the President hopes to gain from this offensive.
It would seem that he's trying to get the Fed to step on the gas a bit more, but as we discussed in Friday's update, the pedal is already at the floor. Some have suggested that Trump is simply trying to blame the Fed for lackluster economic performance, but if that's the case, this is even more perplexing as the economy has been doing fantastic.
Blockchain in Paris
Price action has been encouraging over the weekend and all of the top cap cryptos are up over the last 24 hours.
One thing we'll be watching closely is Paris Blockchain Week, which has just been kicked off with a bang by Bruno Le Maire, France's minister of economics and finance.
Monsieur Le Maire is tweet-storming as I write, this last one looks really encouraging…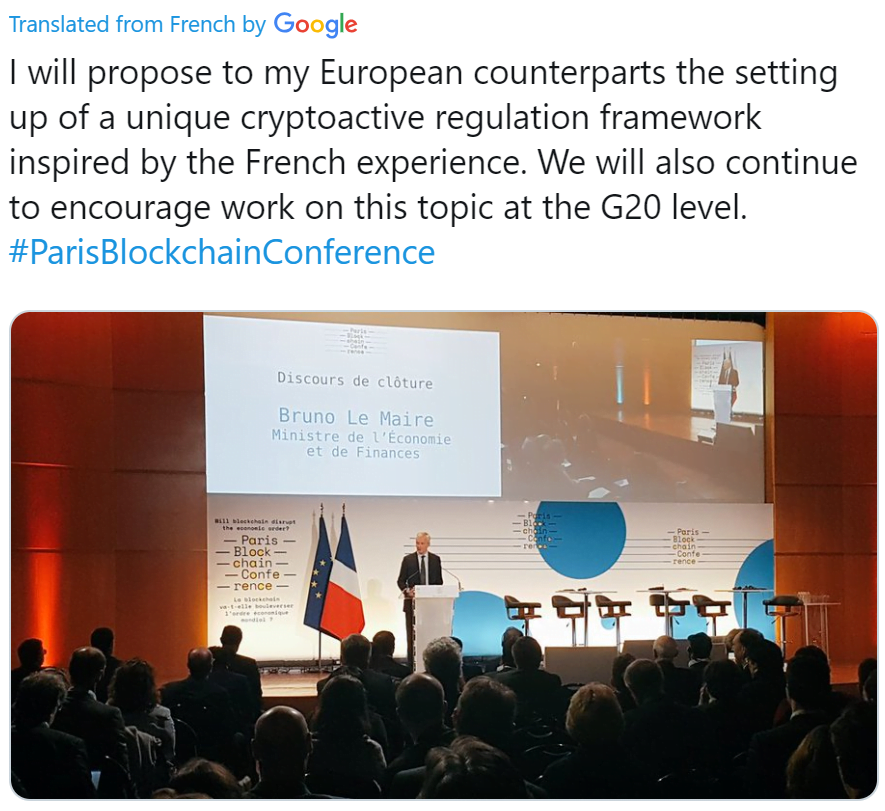 Tomorrow, eToro takes the stage along with eToroX. Our CEO and co-founder Yoni Assia will be on in the early afternoon. You won't want to miss this one.
Let's have a fantastic week ahead!
About the Author: Mati Greenspan is a Senior Market Analyst at eToro

Connect with Mati on….

eToro: http://etoro.tw/Mati
Twitter: https://twitter.com/matigreenspan
LinkedIn: https://www.linkedin.com/in/matisyahu/
Telegram: https://t.me/MatiGreenspan
Office Phone: +44-203-1500308 (ext:311)


Disclaimer: The opinions expressed in this article do not represent the views of NewsBTC 
or any of its team members. NewsBTC is neither responsible nor liable for the accuracy of 
any of the information supplied in Sponsored Stories/Press Releases such as this one.

Image: Pixabay