Hi Everyone,
We always have high hopes when starting out on a new path but there are almost always complications. The key is to roll with the punches and stick to your goals. Cut losses where you can but sometimes, when you really start to think out of the box, you can flip the situation and turn an unexpected setback into an advantage.
@MatiGreenspan – eToro, Senior Market Analyst
Today's Highlights
Italian Madness
BoE's Pickle
Bitcoin's Barrier
Please note: All data, figures & graphs are valid as of August 9th. All trading carries risk. Only risk capital you can afford to lose.
Traditional Markets
Investors in Italy are getting pretty nervous today with yet another bout of political deadlock.
Though Italian stocks and bonds are on the ropes today, it seems that the rest of the world's financial markets are a bit less concerned. When it comes to Italian assets, it seems that it's mostly Italians left holding the bag.
Even the Euro seems completely apathetic to the news and is holding up just fine. Here we can see a sharp rebound off the lows at the beginning of this month. Not too much volatility since then though.
GBP GDP
The United Kingdom surprised the markets this morning as well. Analysts were forecasting a flat announcement of 0% GDP growth in the second quarter, but the number published showed the economy has shrunk for the first time since 2013.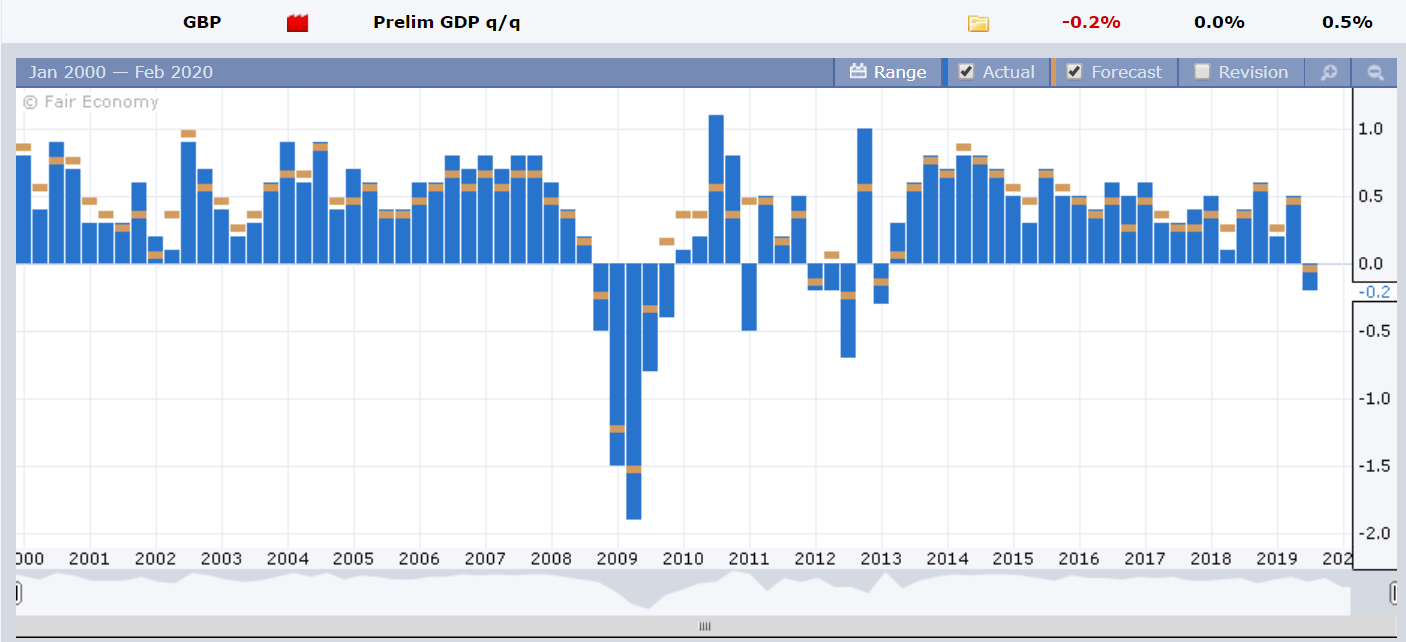 Now, while the Euro might be indifferent to political issues in Italy, the Pound, on the other hand, is very responsive to these type of figures.
The GBP is once again testing the lows and there's even talk that it could very well fall to €1.00.
Poor Mark Carney at the Bank of England. It would be great if he could support markets by cutting interest rates, but that would likely send the falling Pound even lower. On the other hand, he can't well increase the rates because that would choke consumption.
The BoE has one interest rate setting meeting between now and Boris Johnson's deadline for a hard Brexit. Better make it count.
Bitcoin's Barrier
Bitcoin's latest leg up seems to have run into a solid barrier at $12,000 per coin, a level that it's been testing throughout the week. Not that this is an issue. In fact, with the price floating well above its 200-day moving average (blue line), that last bounce off support at $9,000 and subsequent leg up has been a bit of a surprise to begin with.
We can also see that it's been hugging the freehand trendline that we've been tracking for the last few months.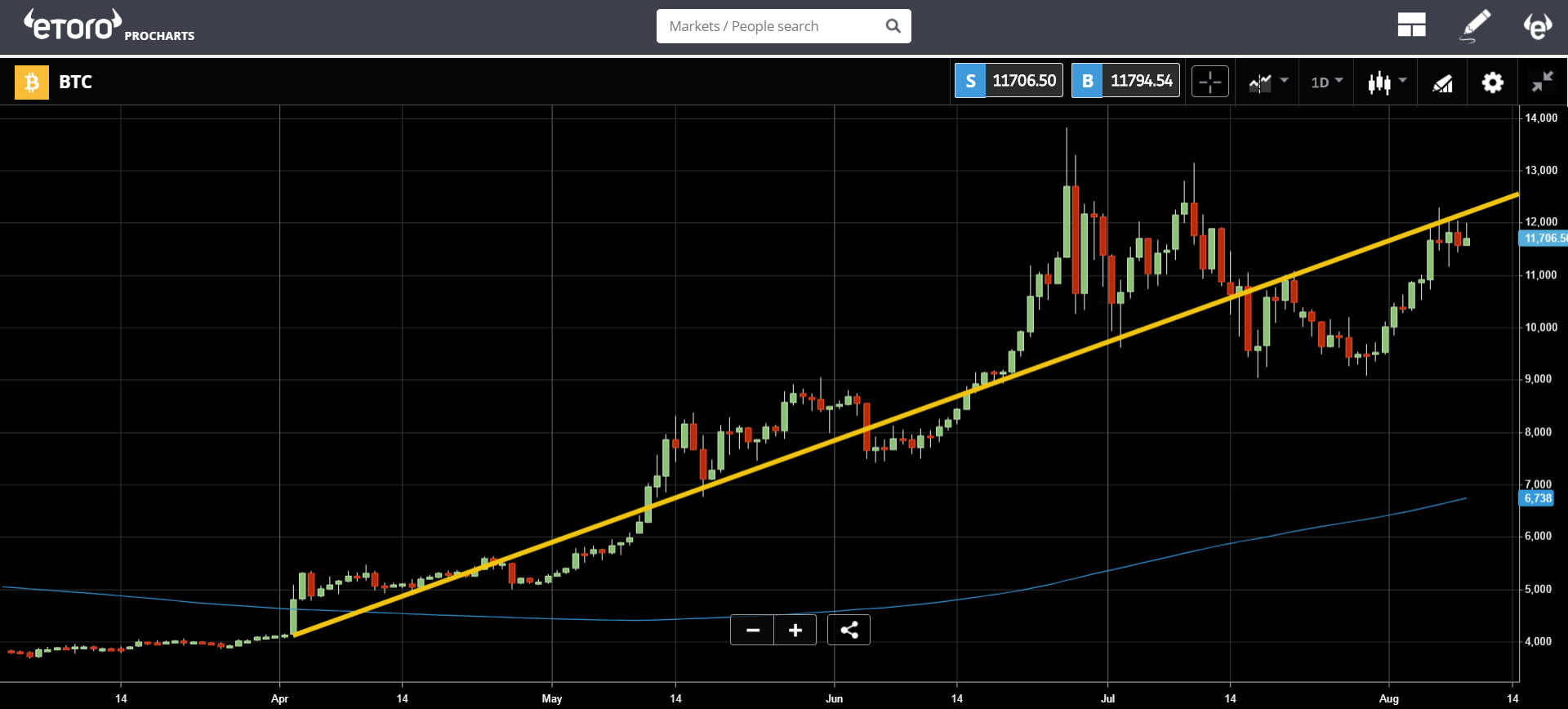 With support and resistance lines, many times a prolonged test of a specific level can act as a catalyst for a larger movement when and if the level is eventually broken. So let's hope that bitcoin is able to take this setback and turn it into an advantage.
Have an awesome weekend!
About the Author: Mati Greenspan is a Senior Market Analyst at eToro

Connect with Mati on….

eToro: http://etoro.tw/Mati
Twitter: https://twitter.com/matigreenspan
LinkedIn: https://www.linkedin.com/in/matisyahu/
Telegram: https://t.me/MatiGreenspan
Office Phone: +44-203-1500308 (ext:311)


Disclaimer: The opinions expressed in this article do not represent the views of NewsBTC 
or any of its team members. NewsBTC is neither responsible nor liable for the accuracy of 
any of the information supplied in Sponsored Stories/Press Releases such as this one.