Hi Everyone,
One new slang word that's recently popped up on the Internet is the concept of getting ratioed.
This unique event happens on twitter when the number of replies to a post far outweighs the number of likes, indicating that people are generally dissatisfied with the content portrayed.
For example, an old tweet from the American actor Felicity Huffman, the star of 'Desperate Housewives', was dug up yesterday to publicly shame her for the recent involvement in an education-related scandal where rich parents were allegedly bribing top colleges to secure enrollment for their children. In the tweet resurrected by Twitter users from August 2016, Felicity was asking her followers for the best "hacks" to prepare for the school season.
Another tweet that got royally ratioed last night came from the European Central Bank, which was promoting the hashtag #AskECB. They got a little more engagement then they were probably expecting with this tweet…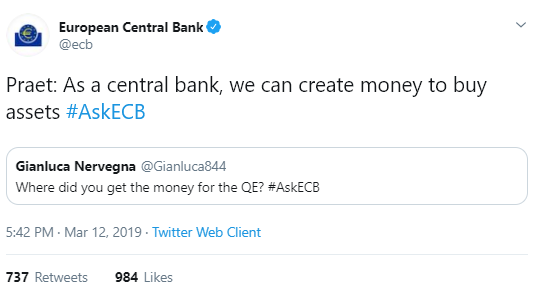 As you can probably imagine, the responses were filled with people wondering how they, as private citizens, could also "create money to buy assets" and of course an abundance of memes from the bitcoin community.
@MatiGreenspan – eToro, Senior Market Analyst
Today's Highlights
Stocks are still in a bear market
Theresa May Lost her Voice
Fake Trades in Crypto?
Please note: All data, figures & graphs are valid as of March 13th. All trading carries risk. Only risk capital you can afford to lose.
Traditional Markets
Popular investor Jeffrey Gundlach made a bunch of headlines after his webcast yesterday by saying that "the stock market was and still is in a bear market."
This is a bit odd given the markets recent recovery since the start of the year and it's proximity to the all-time highs.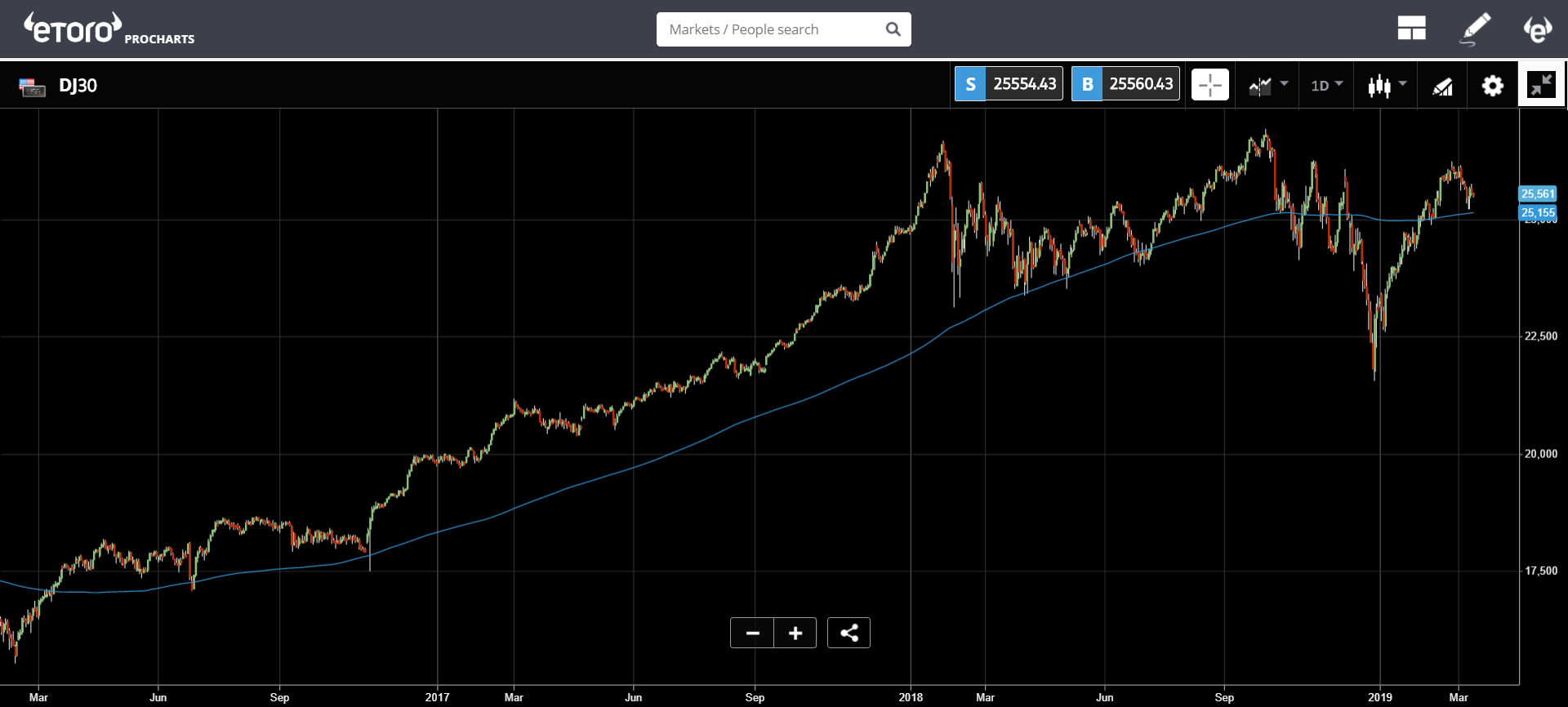 Now, the definition of a 'bear market' is one that is often debated by economists, so Jefferey clarified by saying that he believes the stock market will go negative in 2019.
It will come as no surprise to those of you who read these updates regularly, Gundlach is attributing the recent recovery entirely to the Federal Reserve.
He also pushed back against protagonists of MMT calling it a "crackpot idea."
May lost her voice

Yesterday, the UK Parliament once again strongly rejected Theresa May's Brexit deal, seemingly removing it from the table for good. Addressing Parliament yesterday, a hoarse Prime Minister outlined the possible next steps as we approach March 29th.
Today, UK lawmakers will weigh in on whether or not they think it should be permissible for Great Britain to leave the European Union without a trade deal, what has been dubbed the 'no-deal Brexit' option and has been portrayed by some economists and politicians as a doomsday scenario.
The Pound Sterling remains extremely volatile but hopefully today we'll get some more clarity about how this is going to play out.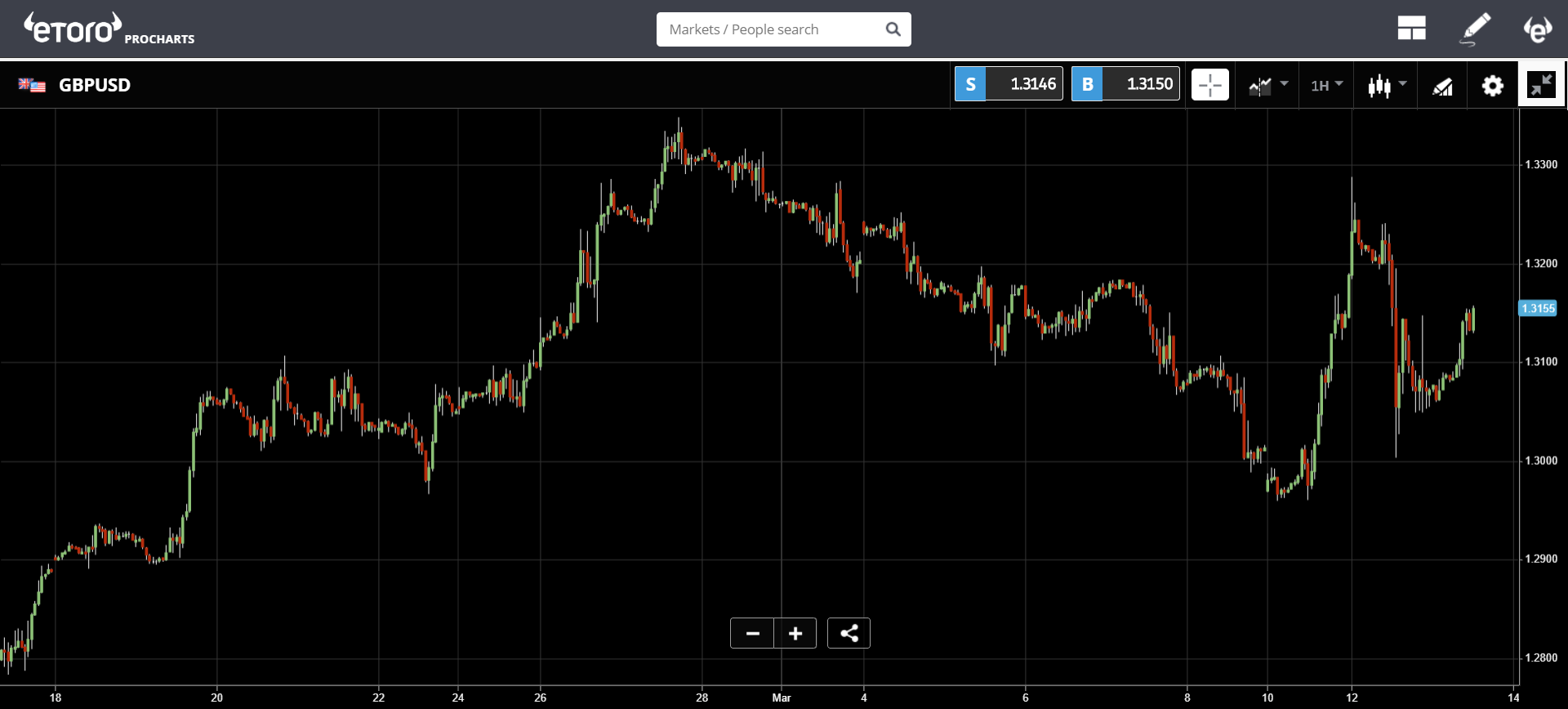 It's a Wash
A recent report from aptly named Crypto Integrity has made the claim that a very high percentage of volumes reported at crypto exchanges is actually inflated. Meaning, that the daily volume figure we've been tracking lately that currently stands at approximately $30 billion, actually might not be as big as all that.
The good folks from Block TV decided to spring this question on me yesterday on a live interview. Certainly, it's difficult to make any sort of judgment call without reviewing the report in question. Still, I stand by what I said there that this research does need to be taken with a pinch of salt.
In the very first paragraph of the report, it states that they only investigated specific symbols and exchanges that seemed suspicious to their team so it's not surprising that they found a high level of confirmation. Of course, that didn't stop several crypto sites from running with the headline.

Clearly, they didn't realize that the 86% figure was just a ratio and not reflective of the entire market.
Wash trading is generally seen as bad practice and is now illegal in many stock exchanges and was specifically implicated in the infamous Libor scandal. Yes, there is probably some level of this happening in the crypto market but headlines that blow things out of proportion like this should probably be classified as FUD.
Alt Season Continues
An article out on Bloomberg has pointed out that…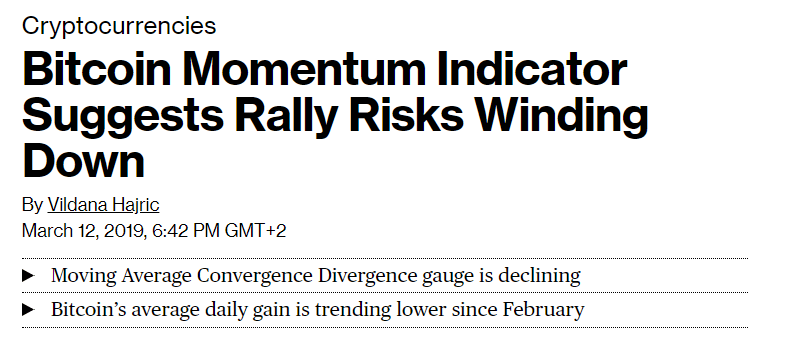 Meaning, that the rally we saw since the mid-December lows has slowed down. Very glad that they had an expert analyst to point out that the momentum hasn't disappeared entirely but rather it's shifted gears. As we've been discussing, the crypto market is now officially in alt season and there's no telling how long it will last.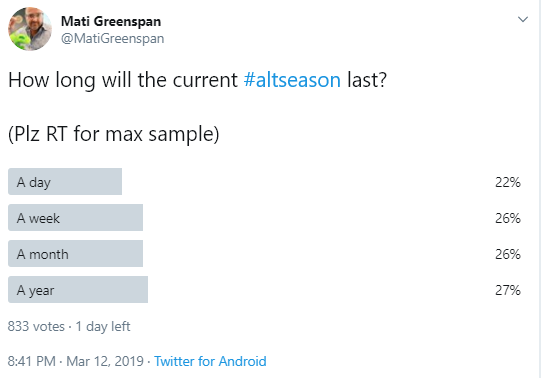 Yesterday's winner was Dash, which climbed 16.8% in a 30 hour window, while much of the rest of the crypto market was flat.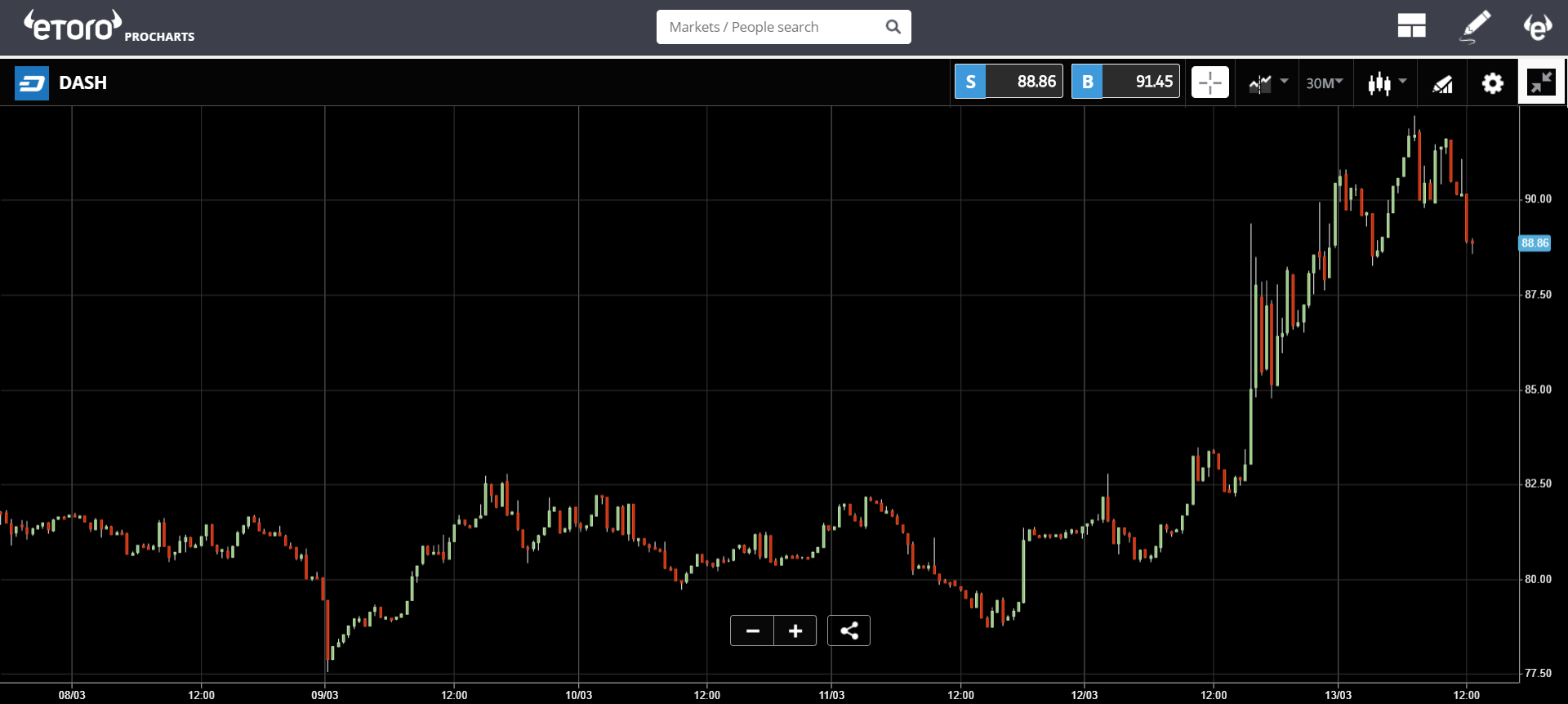 Which coin will outperform today? Your guess is probably as good as mine.
Have an amazing day ahead.
About the Author: Mati Greenspan is a Senior Market Analyst at eToro

Connect with Mati on….

eToro: http://etoro.tw/Mati
Twitter: https://twitter.com/matigreenspan
LinkedIn: https://www.linkedin.com/in/matisyahu/
Telegram: https://t.me/MatiGreenspan
Office Phone: +44-203-1500308 (ext:311)


Disclaimer: The opinions expressed in this article do not represent the views of NewsBTC 
or any of its team members. NewsBTC is neither responsible nor liable for the accuracy of 
any of the information supplied in Sponsored Stories/Press Releases such as this one.
Image: Pixabay