Hi Everyone,
A growing trend that I've noticed many clients asking about is fixed income on crypto investments. So it comes as no surprise that a company called BlockFi just announced they're willing to pay a hefty interest for deposits in crypto.
Some crypto thought leaders have already expressed skepticism, including the blockchain lawyer Jake Chervinsky, who seems to be wondering where the money will come from.
Don't get me wrong, 6.2% is a pretty good rate for fixed income. However, at this point, I'm not sure it's worth the risk. Mexican 10 year bonds are currently paying 8%, which comes out to an annual return of about 6% after adjusting for inflation.
As crypto startups go, BlockFi is well backed. Hosted by Gemini, a regulated crypto exchange, and funded by the likes of Morgan Creek and Galaxy Digital, they're certainly well connected within the industry.
Though this isn't something that I would personally jump right into, I do hope that they succeed and will be keeping an eye on it from the side.
@MatiGreenspan – eToro, Senior Market Analyst
Today's Highlights
European Trade War
SBI on Ripple
Crypto Markets today
Please note: All data, figures & graphs are valid as of March 6th. All trading carries risk. Only risk capital you can afford to lose.
Traditional Markets
As the US and China inch closer to a possible deal by the end of the month, a new dimension of the trade war will come into focus today.
European Trade Commissioner Cecilia Malmstrom will meet US Trade Rep Robert Lighthizer in Washington to see if they can settle some of their differences. Talks are still in early stages at this point so we don't expect any significant breakthrough, but at least after today, we should get a good picture of the key issues and the direction these talks may take.
Stocks are largely mixed today and volumes remain thin, no doubt due to a lack of major news.
SBI on Ripple
In this market, it isn't uncommon to hear people with rather aggressive and sometimes seemingly impossible targets. We have seen some digital assets experience 10,000%+ growth within a short timespan, so somehow this kind of targets can seem kind of normal.
The latest one that I found intriguing came from Yoshitaka Kitao, the President and Representative Director of SBI Holdings who is reportedly expecting to see XRP at $10 sometime this year.
Now, we know that SBI has big plans through their partnership with Ripple Labs, and recently announced a partnership with R3 Corda, who is also a partner with Ripple and Swift. However, the extent that these companies will actually utilize the Ripple token is still in question. So to hear this price call from a guy like Kitao, it fairly reassuring.
Questions about XRP and its standing in my personal portfolio did come up yesterday in our monthly webcast for eToro Platinum and Professional clients. You can catch the recording here. We did also talk about the rest of the macro markets and current trends too.
Mr. Mojo Rising
This morning we saw another big leap in the crypto markets, once again with Liteceoin, EOS, and Binance Coin leading the way.
The reasons that these three coins are leading have been discussed in previous updates enough that we shouldn't have to reiterate them today. However, we can reiterate the fact that volumes on the bitcoin blockchain and volumes across global crypto exchanges are rising steadily and sustaining these higher levels.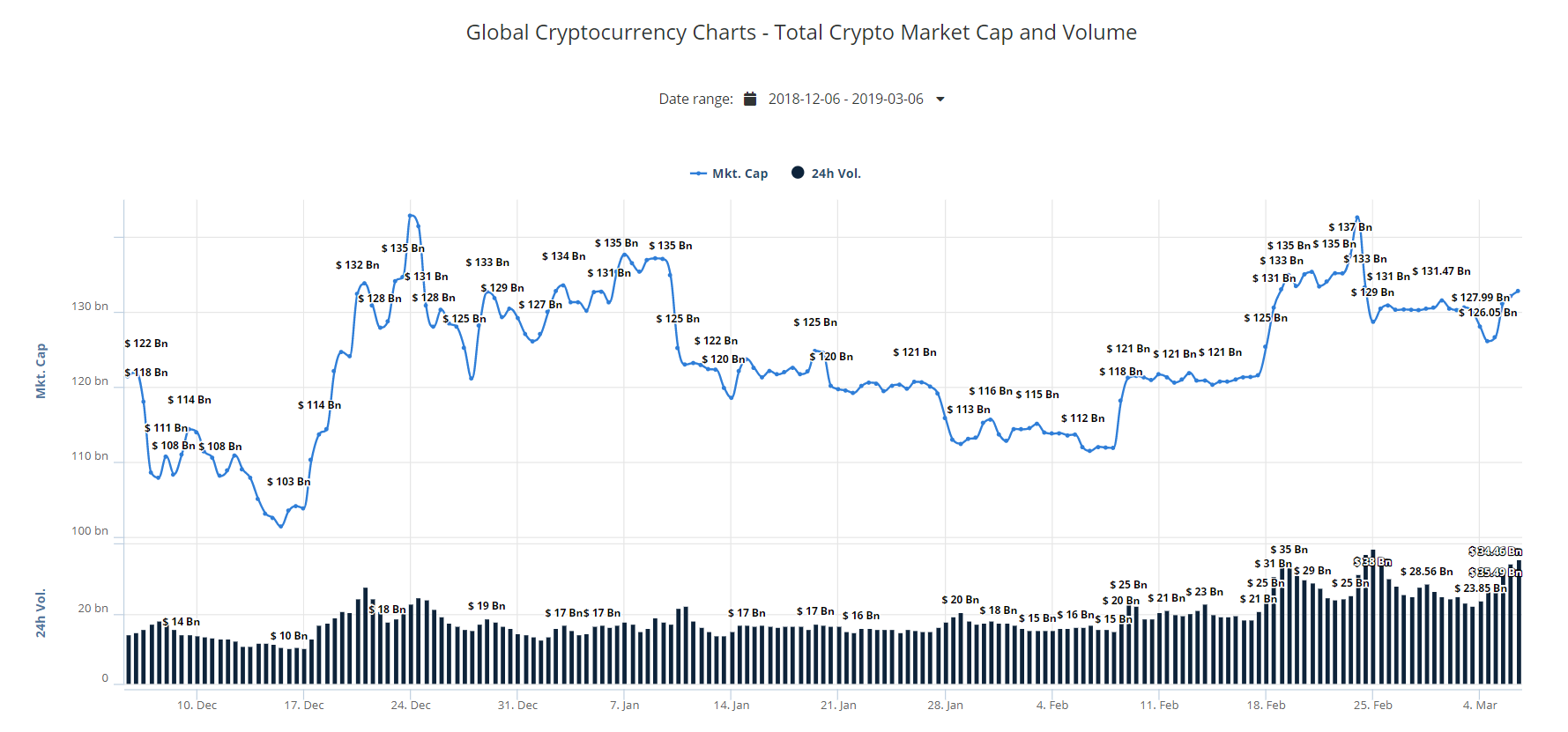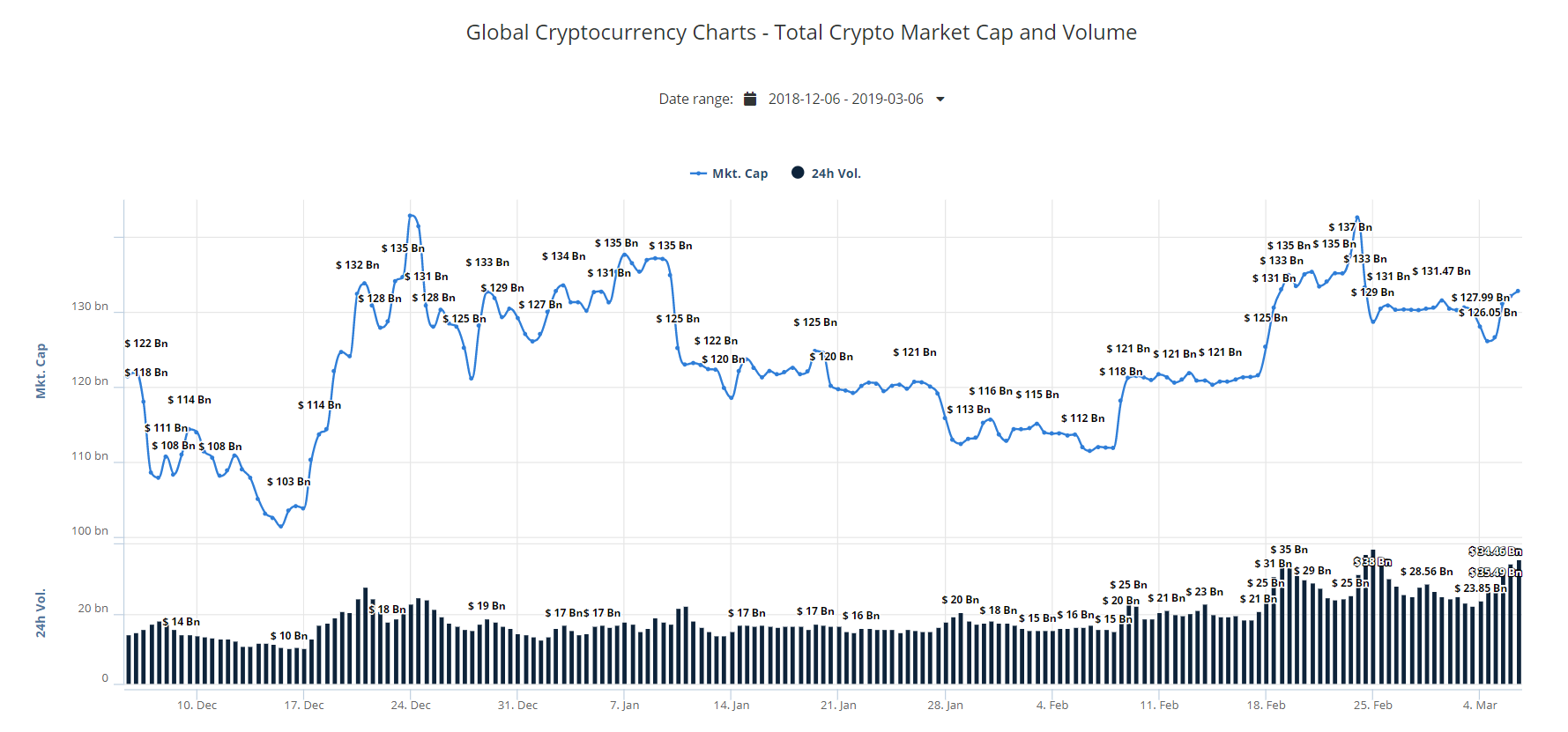 Much like the song LA Woman, crypto rallies can sometimes get out of hand but lasting momentum usually builds up gradually.
Let's have an awesome day!
About the Author: Mati Greenspan is a Senior Market Analyst at eToro

Connect with Mati on….

eToro: http://etoro.tw/Mati
Twitter: https://twitter.com/matigreenspan
LinkedIn: https://www.linkedin.com/in/matisyahu/
Telegram: https://t.me/MatiGreenspan
Office Phone: +44-203-1500308 (ext:311)


Disclaimer: The opinions expressed in this article do not represent the views of NewsBTC 
or any of its team members. NewsBTC is neither responsible nor liable for the accuracy of 
any of the information supplied in Sponsored Stories/Press Releases such as this one.

Image: Pixabay