Hi Everyone,
Hope you're having a fine day. Thanks again to everyone sending me their thoughts, opinions, and articles. It's really amazing.
One thing that several people have asked me to comment on already is this story. So here goes.
Indeed, this is an exciting step towards the integration of blockchain technology into traditional finance. It's nice to see such a reputable institution such as the World Bank using a private Ethereum network to monitor their new bond. However, we're really just scratching the surface with this one.
In the realm of programmable money, the practical applications of this new tech are limited only to our imagination. So, to use it to manage bonds is nice but it somehow feels like we're not living up to the full potential with this one.
As one pundit put it… this is almost like when the world celebrated the internet's groundbreaking ability allowing people to order DVD's from the comfort of their living room.
@MatiGreenspan – eToro, Senior Market Analyst
Today's Highlights
Turkish Coffee Hangover
Dollar is Strong
Crypto Support
Please note: All data, figures & graphs are valid as of August 15th. All trading carries risk. Only risk capital you can afford to lose.
Traditional Markets
The excessive energy that the financial markets received from the "emerging markets currency sell-off" seems to have faded by now. Indeed, the entire debacle felt kind of like a strange rush of exuberance similar to the experience of drinking some very strong coffee. What we're left with is contained fatigue.
Volatility has now returned to normal and the Lira seems to be in retracement. This despite the fact that neither Trump nor Erdogan seem ready to give any ground. In fact, the Turkish president announced a boycott of American technology yesterday and specifically targeted the iPhone, advocating Samsung instead.
AAPL was notably unaffected.
One thing that might be worth watching is the EEM Emerging Markets ETF that lost significant ground over the last few days and is now testing the lows.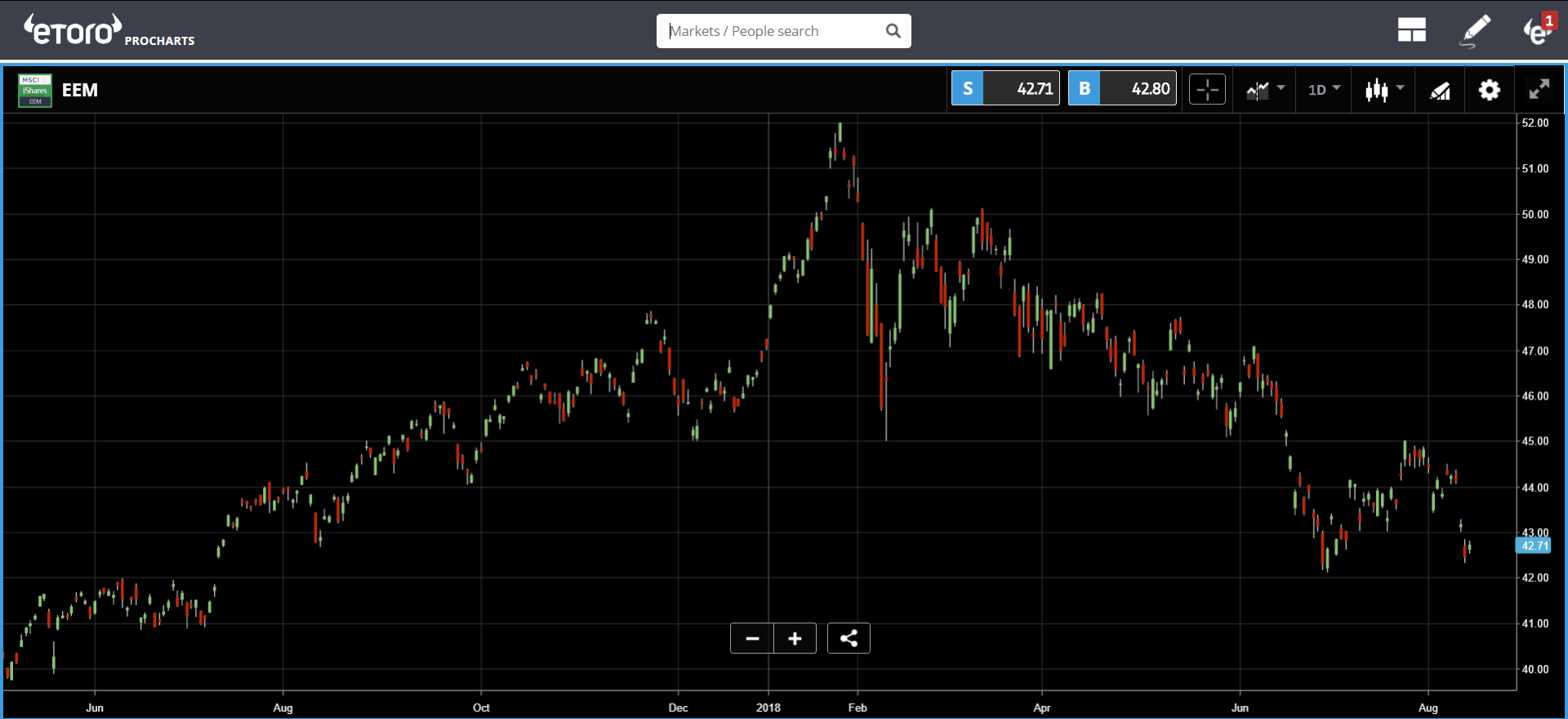 Looking at the stocks today, things do seem to be in the red again. Let's see how things progress. Precious metals are also down so be careful out there.
Take a look at Copper for example, which is down more than 1000 pips in the last 48 hours.
Dollar is King
As we discussed in yesterday's update, all these progressions seem to be a direct reaction to the strength in the US Dollar.
A tightening labor market mixed with creeping inflation is causing the Federal Reserve to take aggressive action.
The Dollar's strength against other major currencies can be seen quite clearly since the start of the month.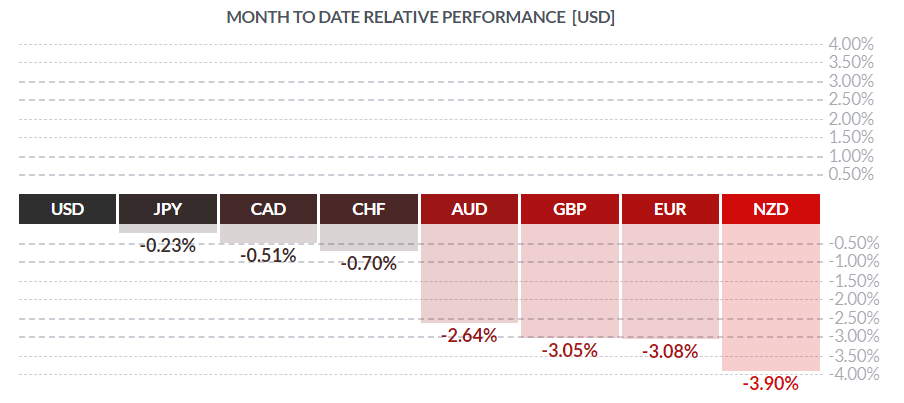 As well, the Dollar Index seems to have experienced some sort of breakout in the last few days.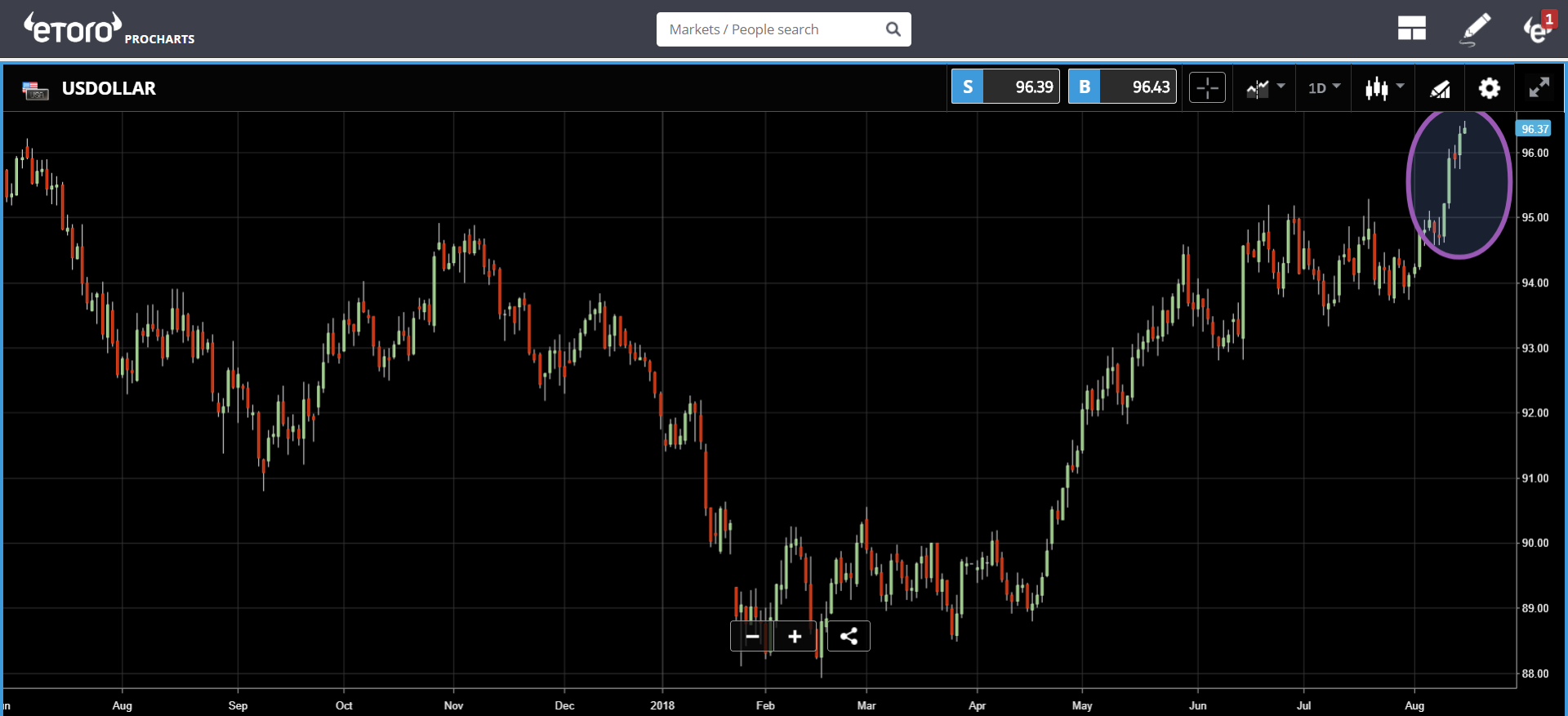 Crypto Support
The crypto market is rebounding today after yesterday's sizable sell-off. This relief rally has many alternative investors breathing easier, as we have green across the board.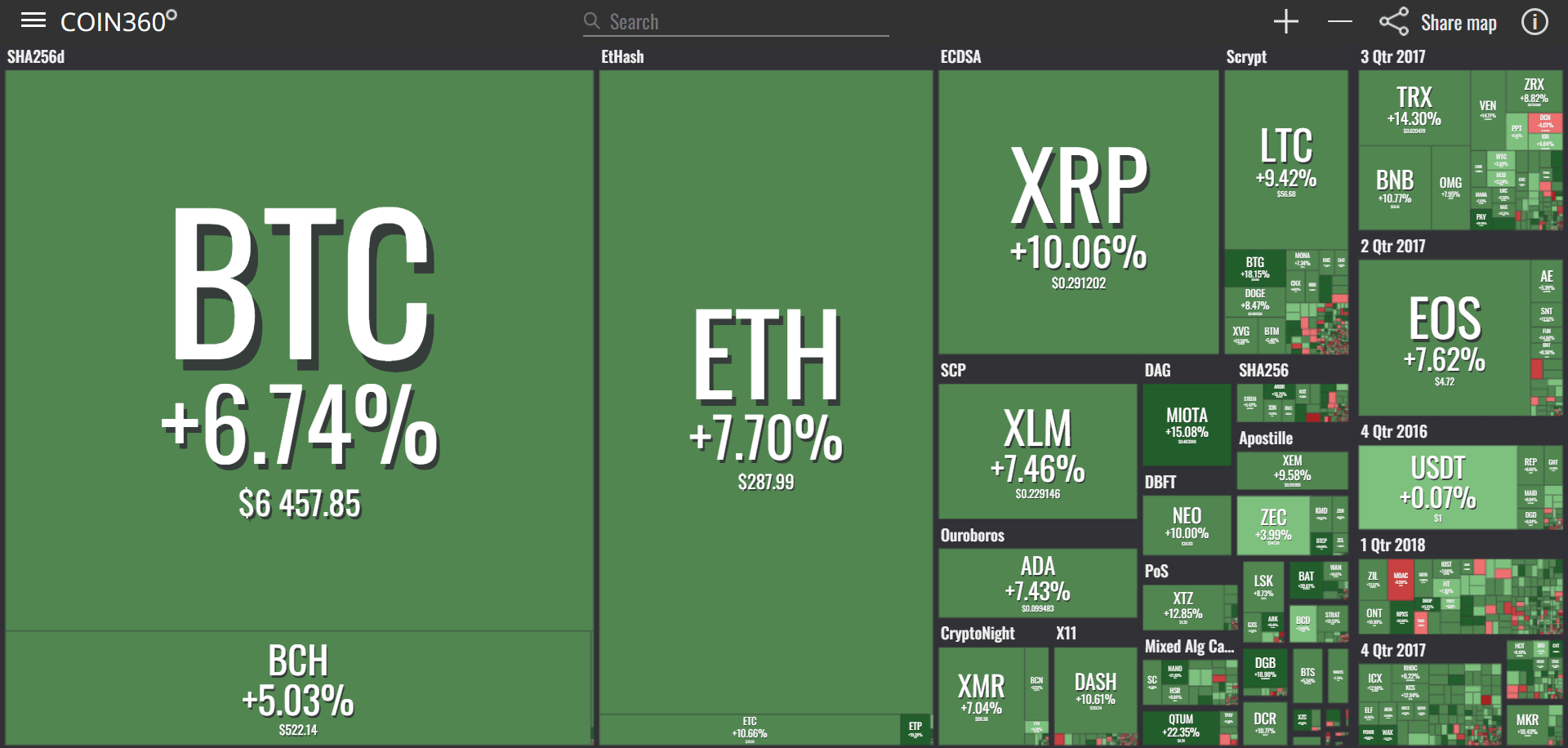 The range we've been watching on bitcoin has been holding rather well. Since the beginning of the year, we've seen buyers stepping in about halfway through the $5K handle (yellow line), which is approximately what analysts estimate is the cost to mine bitcoin.
On the upper side, resistance is being maintained by the 200-day moving average (blue line). While the stable range should be seen as a positive sign, a breakout in either direction is always a possibility.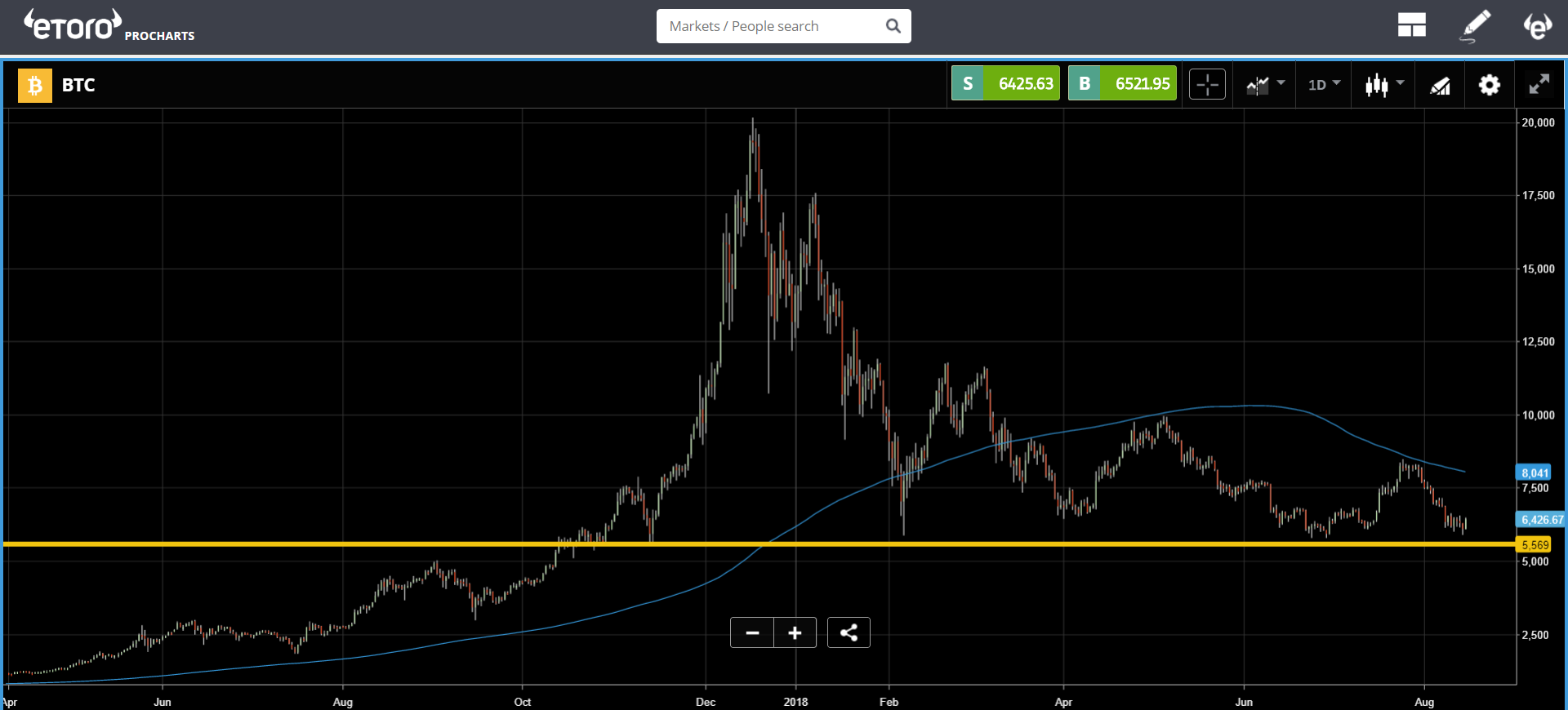 Let's have an awesome day ahead!
This content is provided for information and educational purposes only and should not be considered to be investment advice or recommendation.
The outlook presented is a personal opinion of the analyst and does not represent an official position of eToro.
Past performance is not an indication of future results. All trading involves risk; only risk capital you are prepared to lose.
Cryptocurrencies can widely fluctuate in prices and are not appropriate for all investors. Trading cryptocurrencies is not supervised by any EU regulatory framework.
About the Author: Mati Greenspan is a Senior Market Analyst at eToro
Connect with Mati on….
eToro: http://etoro.tw/Mati | Twitter: https://twitter.com/matigreenspan | LinkedIn: https://www.linkedin.com/in/matisyahu/ | Telegram: https://t.me/MatiGreenspan | Office Phone: +44-203-1500308 (ext:311)
Disclaimer: The opinions expressed in this article do not represent the views of NewsBTC 
or any of its team members. NewsBTC is neither responsible nor liable for the accuracy of 
any of the information supplied in Sponsored Stories/Press Releases such as this one.