Bloomberg made some news recently with the inclusion of bitcoin prices in their industry-leading Bloomberg Terminal trading platform, Thomson Reuters is following suit.
The company announced on Monday that they have included BitStamp USD/BTC prices in their own trading platform, Eikon.
The information company, which perhaps most popularly (to the common person) runs news the Reuters news service says the decision to include bitcoin prices came primarily from customer demand.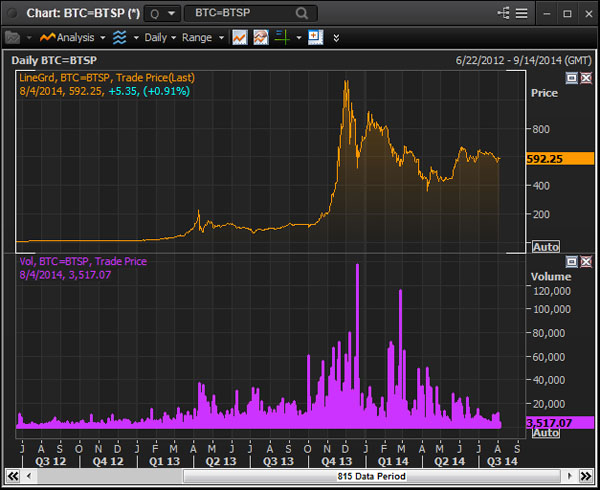 Information available for traders will include (quoted):
Traded rates and volumes (in BTC)
TOB Bid/Ask
Daily summarized Open, High, Low, Close
Intra-day and end of day charting for trades, quotes and volumes
Time and Sales viewer to see VWAP, buy/sell etc
Traded rate and volume history for last 3 years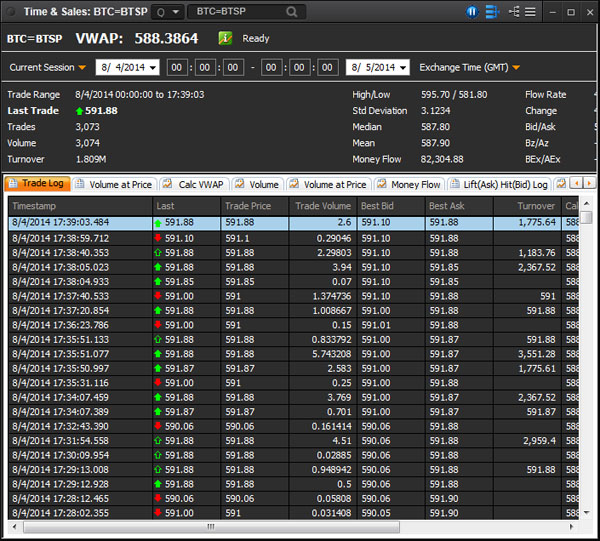 And while most bitcoin enthusiasts won't find themselves making use of the Eikon software, it does signal just where bitcoin is going in terms of directions.
Some have suggested that 2014 would be the year of bitcoin in Wall Street, and it certainly makes sense seeing bitcoin prices in software used by financial professionals.
Many would agree this is yet further legitimizing the use of this digital currency — a far cry from when some were pegging bitcoin as a currency for drug addicts and money launderers.
They would also agree that bitcoin presence could very well challenge the role of banks in today's society.
How it all pans out remains to be seen, but it looks like we're in for an interesting ride.