Over the past few days, Bitcoin has struggled to cross $10,000. Just yesterday, the cryptocurrency was rejected from the key resistance for the second time in a week, plunging to $9,200 just hours after it failed to break into five digits.
But analysts are becoming convinced that Bitcoin is poised to rally past $10,000 in the coming weeks.
Bitcoin Is Preparing to Surge Past $10,000
According to the same trader that predicted Bitcoin would bottom at $3,200 in 2018 six months in advance, BTC is on the verge of rallying past $10,000.
Sharing the chart below, the analyst remarked that "Bitcoin [recently] smashed past" a key technical resistance while the cryptocurrency has held crucial historical levels, leading him to the conclusion that a move towards $11,500 in July is possible.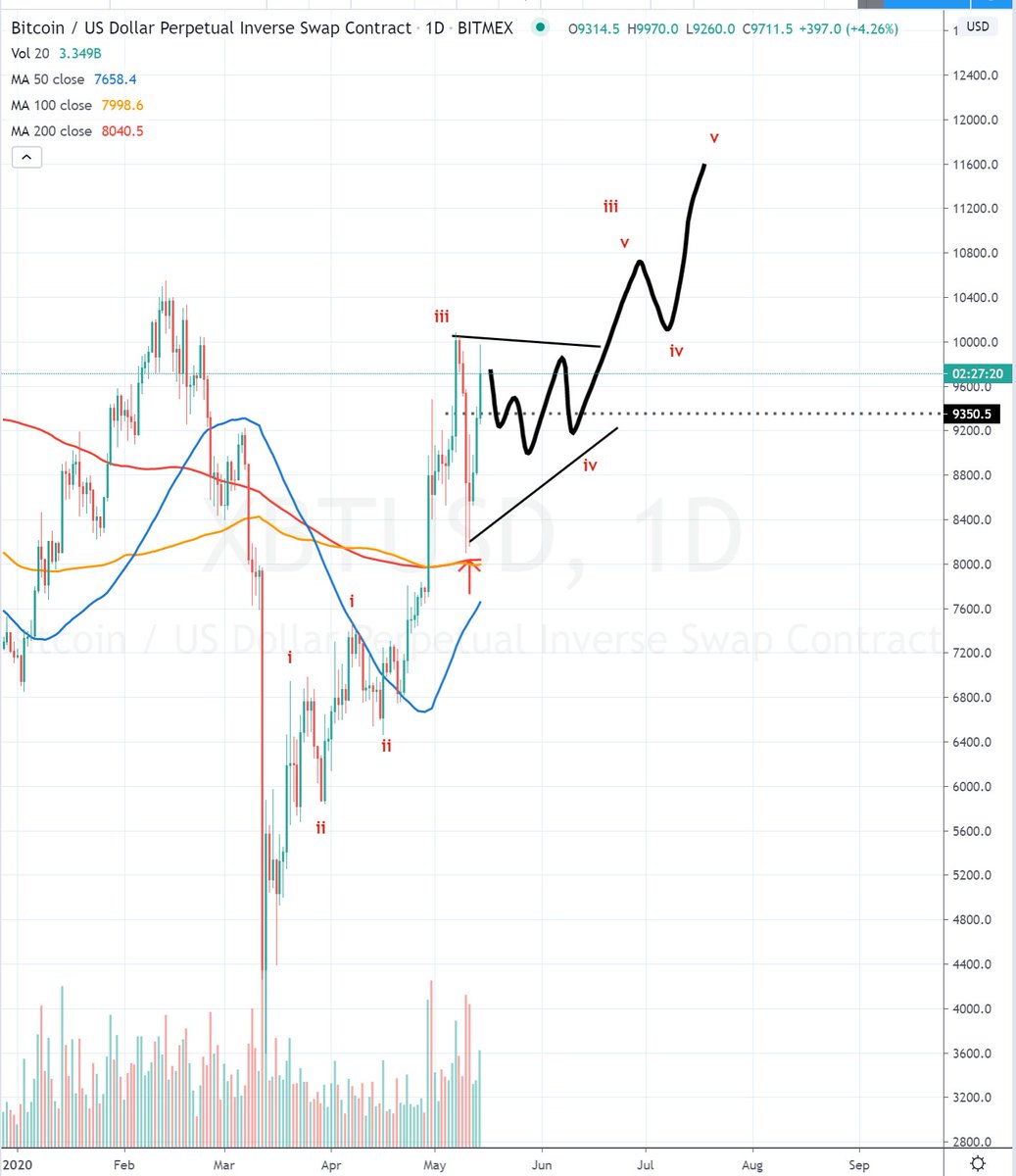 The positive outlook has been shared by other analysts.
As reported by NewsBTC, One popular trader remarked that as long as Bitcoin holds $9,350 on notable time frames as it has over the past few days, the cryptocurrency could be cleared to pass $10,000:
"BTC access granted for bulls. Price trading above my bull trigger, let's see if it holds. Above both the Monthly + Weekly S/R levels as well as the low time frame range high. Continue to hold above ~$9350 and I see us gunning for $10.5k."
Sell Wall Could Halt Any Near-Term Rally
While the technical outlook is shaping up in favor of bulls, there's a sell wall building at the $10,000 level that presents a short-term threat to Bitcoin.
According to a noted crypto trader, there's a notable amount of sell pressure building at $10,000.
He remarked on May 14th that according to market data, there is 2,461 BTC worth of sell orders at $10,000 on Binance and 500 BTC worth of sell orders at $10,000 on Bitstamp. Furthermore, there are hundreds of coins of sell-side orders from $10,000 to $10,400 on other exchanges, indicating a sell wall worth at least $30 million.
While $25 million may not seem like a lot, the last time Bitcoin saw a sell wall, it crashed.
As reported by NewsBTC previously, on May 9th the cryptocurrency encountered a massive $30 million sell wall from the price of $10,010 until $10,230.
In the two days after this sell wall was encountered, the cryptocurrency plunged $2,000, crushed as bulls failed to surmount that key level.
Photo by Wolfgang Lang on Unsplash