BTC/USD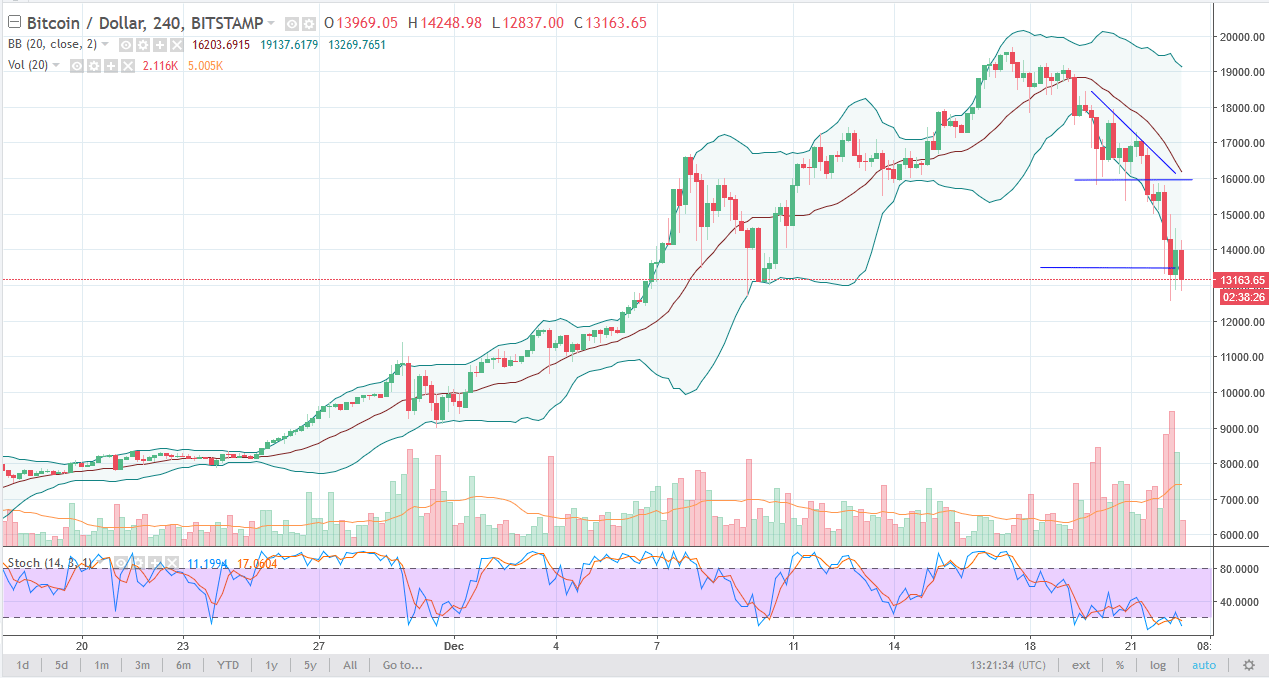 Bitcoin has collapsed again during the trading session on Friday, already hitting the target that I had spoken about yesterday. We are now below that level, and it looks as if the 13,000 level may give way as well. If it does, the next target is probably $12,000, followed by $10,000. Although it has worked out quite well to buy the dips over the longer term, the volume is picking up drastically to the downside, and therefore I think there is much more pain to go in this market. Now that we can short Bitcoin in the futures market, it seems that institutional money is doing exactly that.
BTC/JPY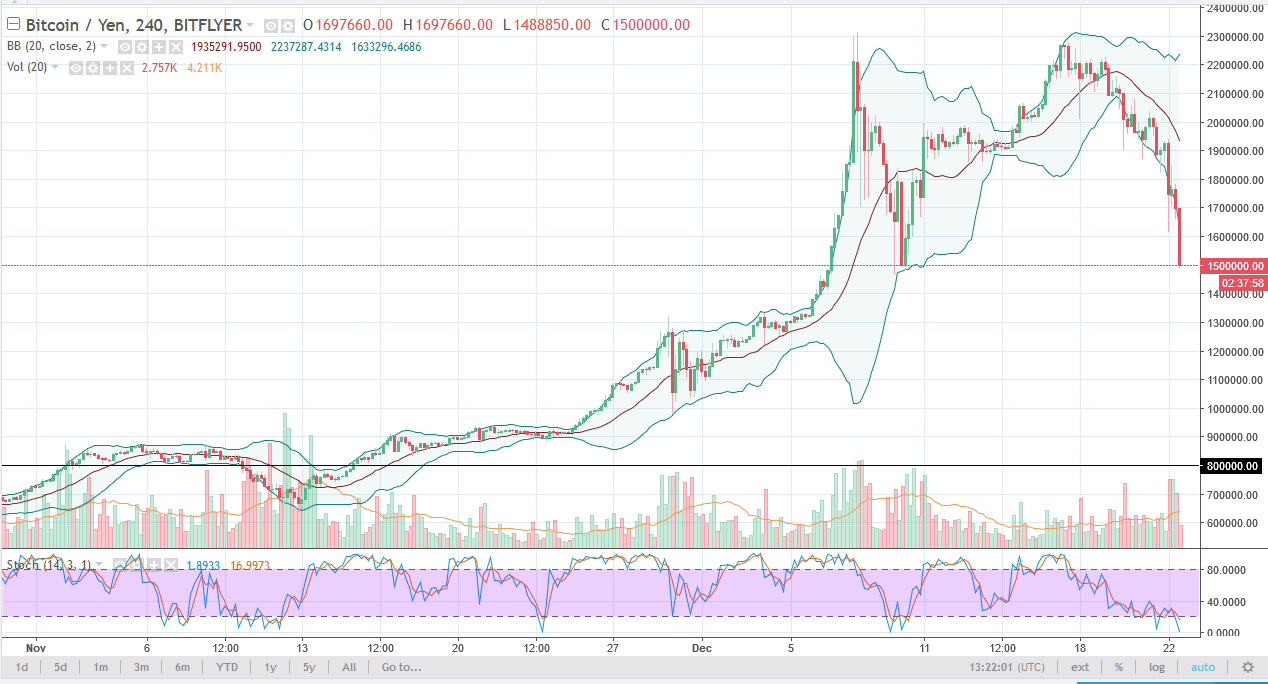 Bitcoin fell even more precipitously against the Japanese yen, breaking below the ¥1.5 million level. It now looks as if the ¥1.3 million underneath is going to be targeted, which should be supportive. However, if we break down below there things get even uglier. This type a pullback is on a pullback, it's a falling knife. Stability is needed before you try to step in and pick up any Bitcoin at this point.
Thank you for watching, see you next time.