BTC/USD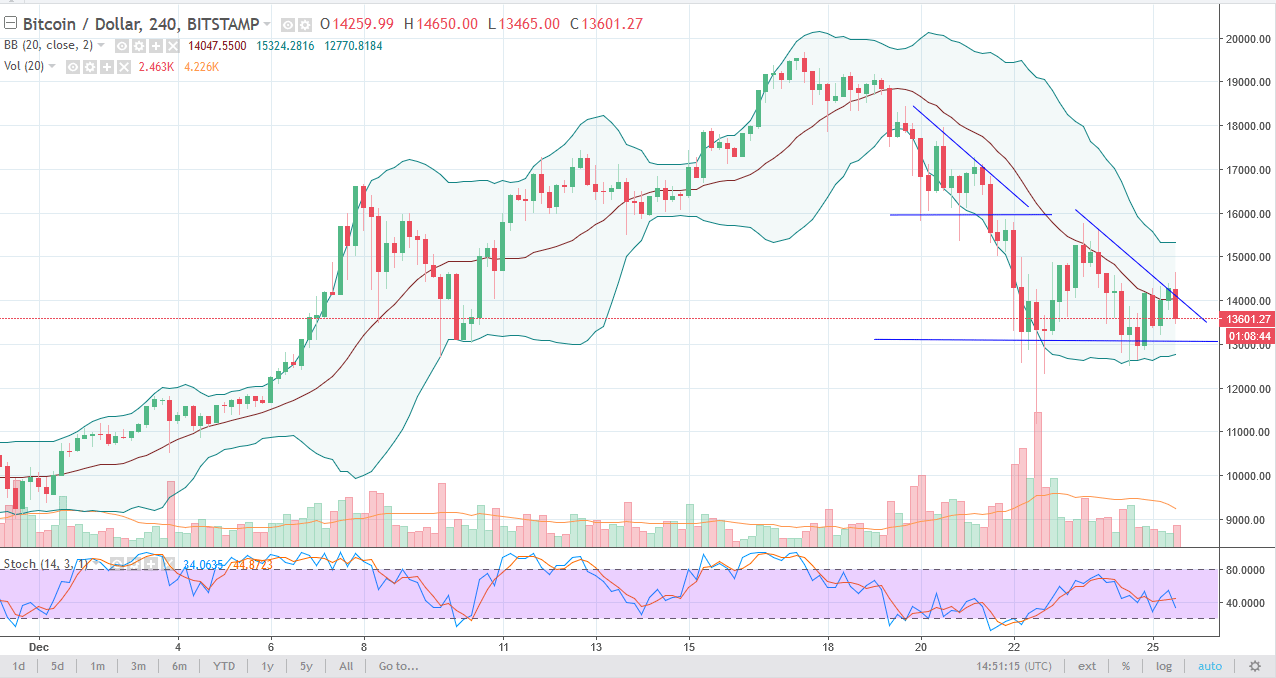 Bitcoin was reasonably quiet during the Christmas session, as most people were not focusing on the crypto currency space, but one thing that I'm starting to notice is that we are forming another descending triangle. Simply put, if we break down below the $13,000 level, I believe that this market goes down to $10,000 after that. I would be careful buying Bitcoin at this point, I think that the correction needs to go much deeper. At this point in time, it's probably safer to trade Bitcoin from the short side, at least for the time being. However, break above $16,000 would change that.
BTC/JPY
Bitcoin is following the 20 SMA on the 4-hour chart perfectly as you can see. We are rolling over at the ¥1.7 million level, and I think we are going to test the ¥1.5 million level again, and then possibly break down below there. If we do, the ¥1.3 million level is the next area I would be looking for support at.
Thanks for watching, I'll be back tomorrow.