In the crypto top 10 by market cap, Bitcoin reigns supreme with no other cryptocurrency close to matching its performance in the daily (-1%) and weekly (16.6%) charts. While BTC's price trades at $57,415, near its previous highs before May's crash, the altcoin market lags.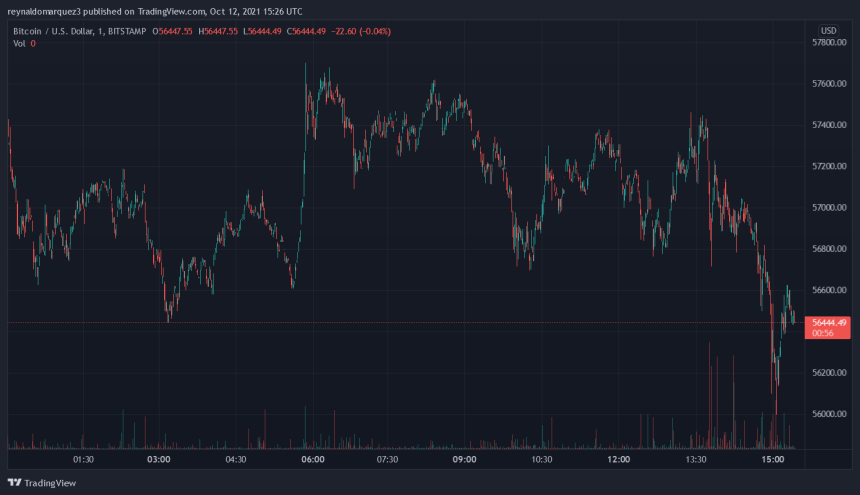 The second cryptocurrency by market cap, Ethereum (ETH), records a 3.9% loss in the daily and only a 2% profit in the weekly chart. In the meantime, ADA (-4.7%), XRP (-5.7%), SOL (-5.4%), DOT (-6%) are in the red alongside other major coins.
Related Reading | Bitcoin Over $100,000 Is Still Possible By Year-End, Says Research Analyst
In higher timeframes, Bitcoin widened the performance margin with the rest of the crypto market, according to a recent report by Arcane Research. Up 41% over that period, the research firm claims the "Bitcoin Season has started".
Know by traders and veteran operators as a period in the cycle when Bitcoin outperforms every other asset, it is believed to precede a bullish bull-run in altcoins.
As seen below, BTC has more returns than Arcane's Large Cap Index only up 21% in the 30-day chart. This could lead to more appreciation for Bitcoin as operators fuel a "loop", as the research firm called it", where either BTC or some altcoins outperform:
(…) the cryptocurrency market periodically switches between overperformance of altcoins (altcoin season) and overperformance of bitcoin (bitcoin season). Historically, when retail traders have observed that bitcoin starts to beat their altcoin holdings, they have not been late in dumping their altcoins for bitcoin instead (…).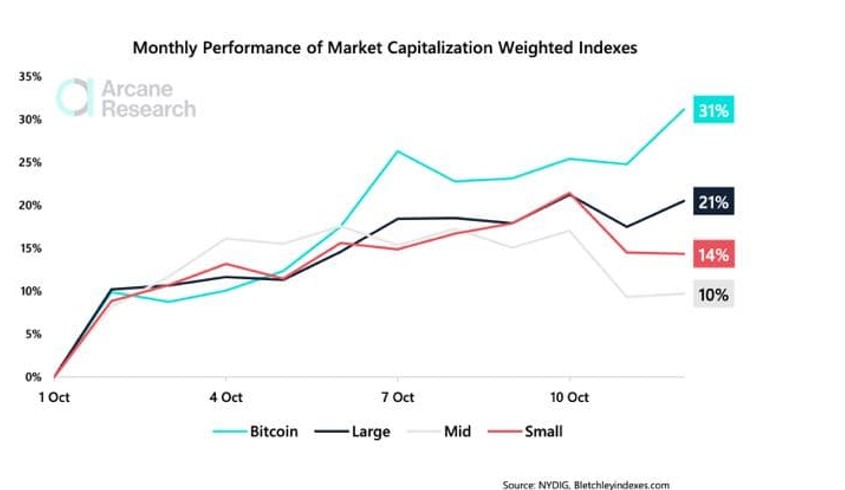 Bitcoin Takes Back The Crown As It Prepares For More Gains
Additional data provided by research and consulting firm Delphi Digital indicates that only 4 cryptocurrencies out of the first 100 listed by CoinGecko have been able to outperform Bitcoin in the daily chart. In the last 2 weeks, only 12 have achieved something similar.
Related Reading | Bitcoin Retakes May Highs With Spike In On-Chain Activity, Next Target $60K?
Moreover, the research firm records a pattern in the Bitcoin and Ethereum Open Interest (OI) for their futures. The first and second cryptocurrencies by market cap have been "mirroring each other" since Q3, 2021, until very recently.
As seen below, October brought a change in that dynamic with the ETH (OI) diverging from BTC's. However, Delphi Digital noted that the latter is still away from May's highs and, therefore, not in a FOMO state. The research firm added:
Since May 2021, crypto-margined futures have been on a multi-month downtrend as cash-margined futures gain a significant share of futures OI. One of the main implications of this is reduced directional convexity.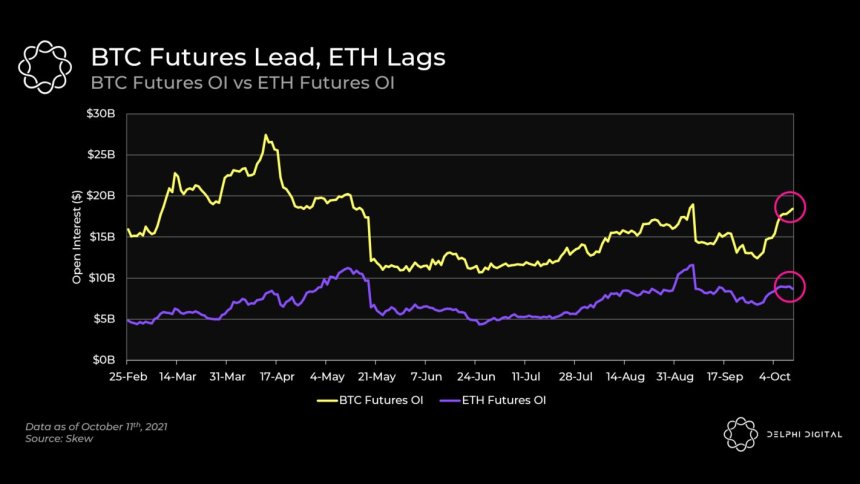 As NewsBTC reported yesterday, there has been an uptick in BTC's on-chain activity that suggests an increase in institutional participation.
The potential approval of a Bitcoin ETF by the U.S. Securities and Exchange Commission could operate as a bullish catalyzer to finally provide the bulls with enough momentum to reach new highs.
Related Reading | On-Chain Data Shows Bitcoin Miners Hold Off On Selling Despite BTC Rallying Above $57k
On the contrary, it could also become a "buy the rumor, sell the news" event potentially marking the top of the current cycle. This could be beneficial for the altcoin market, in the mid-term.