Bitcoin's price has reeled lower today following the recent rejection it posted at $9,800.
This movement lower appears to have been driven by two primary factors. In addition to the rejection at $9,800 pointing to some underlying weakness, yesterday Bitcoin saw a massive spike in miner outflows.
This means that miners are shifting their cryptocurrency away from cold storage wallets and towards exchanges, signaling that they intend to sell this newly minted crypto on the open markets.
It is highly probable that the benchmark digital asset could be poised to see further weakness in the near-term, as the outflows increased even further just a few hours ago.
Bitcoin Sees Massive Spike in Miner Outflows as Technical Structure Weakens
Bitcoin's price reeled down to lows of $9,300 earlier today as its technical structure flashed some signs of degrading. This came about shortly after the rejection it posted at $9,800 yesterday.
This rejection further confirmed the heavy resistance it faces at this price region, signaling that buyers do not currently have enough strength to surmount the resistance that has formed over the past few months.
It does appear that Bitcoin has some heavy support just below its current price level, as it has bounced between $9,000 and $9,200 over the past several weeks.
Where it trends next will likely be largely dependent on whether or not buyers are able to support it above this price region.
One trend that could influence how the benchmark cryptocurrency trends in the coming few hours could be a recent spike in miner outflows.
Data shows that miners have been sending a significant amount of their Bitcoin holdings to exchanges in recent times. This means that they intend to sell these tokens to finance their operational expenses.
Ki Young Ju – the CEO of blockchain analytics firm CryptoQuant – explained in a recent tweet that spikes in outflows nearly always precede large price declines.
"If you know when the miner sends money to exchanges, you can infer when the BTC price will plunge. The amount of BTC sent doesn't matter when looking at the 'Miner to Exchange flows.'"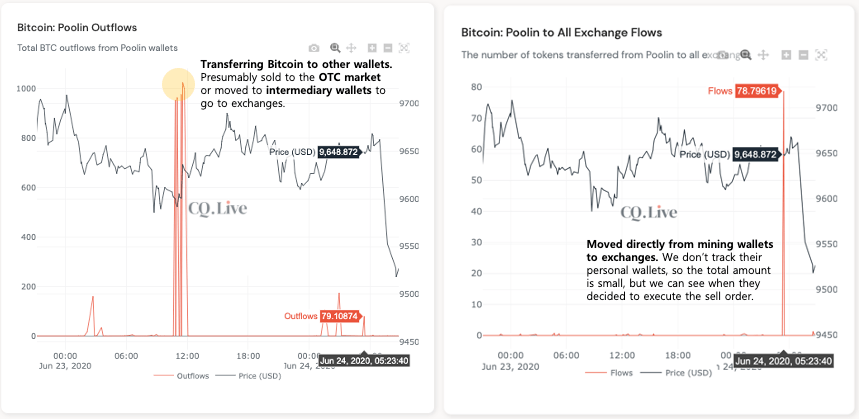 Image Courtesy of Ki Young Ju
Miner Selling Activity Suggests Ongoing BTC Slide is Far from Over 
Although Bitcoin is fast approaching its critical support at its range-lows of $9,000, it is possible that this support won't hold strong for too much longer due to further miner outflows seen this morning.
Ju spoke about these in a post from earlier today, noting that this latest spike in outflows suggests the plunge will continue.
"Outflow again. Possibly the plunge continues," he said while pointing to the chart seen below.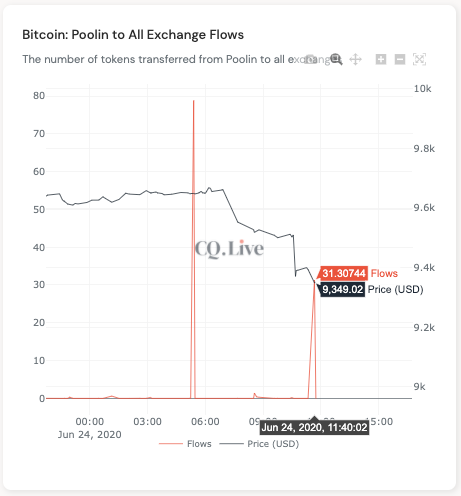 Image Courtesy of Ki Young Ju
It is still unclear as to whether or not these potentially imminent sales from miners will be enough to push Bitcoin below $9,000.
Featured image from Shutterstock.